MA in
M.A. in Teaching English as a Second Language (TESL)
St Cloud State University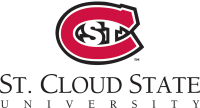 Introduction
Teaching English as a Second Language (TESL) program will prepare you to teach students in the United States and throughout the world. A campus-wide focus on cultural diversity will introduce you to a community of learners in a local context. You will learn the intricacies of linguistics and teaching from specialists who have lived, worked and taught throughout the world. You will have the opportunity to put your skills to work in a graduate assistantship at St. Cloud State's English for Academic Purposes program or the Intensive English Center, a program that trains more than 100 English language learners from more than 15 countries each year. These two centers offer 50 assistantships each year.
Program Highlights
Courses available both on-campus and online.
The licensure program is available on-campus or online with a previous Minnesota license, the K-12 ESL licensure program course can be completed online.
22 percent of students are from diverse U.S. backgrounds and 28 percent are international students.
Graduates receive professional credentials.
The on-campus program can be taken in conjunction with a K-12 ESL licensure for the state of Minnesota.
Emphases offering in Teaching English as a Foreign Language and K-12 English as a Second Language Licensure
50 graduate assistantships available for qualified applicants.
1+1 options offered in conjunction with partner institutions in Korea.
A Teaching English to Speakers of Other Languages graduate certificate also available.
Program Distinctions
​Graduates have gone on to teach throughout the United States and 19 other countries.
​The program's nine faculty hold the highest degrees in their fields and have a combined 100 years of teaching experience.
Tuition costs less than $15,000 for on-campus Minnesota and reciprocity students or less than $17,000 for online students.
Opportunity to participate in a graduate assistantship at the on-campus English for Academic Purposes program or Intensive English Center.
University Facts & Statistics
60 graduate programs leading to graduate certificates, master's and doctoral degrees
More than 200 graduate assistantships awarded per year
Graduate assistants receive up to a $9,250 stipend per year and tuition reimbursement for up to eight graduate credits per semester.
Requirements and Details
Prerequisites
The Teaching English as a Second Language (TESL) program has two major pre-requisites:
An introductory course in linguistics
One year of college foreign language study or the equivalent
If you have met both of these pre-requisites and all your application files are complete, you can be admitted to the program without any conditions. If you have not met one or both pre-requisites, you can be admitted to the program on the condition that the pre-requisites are met as soon as possible. After the pre-requisites are met, Graduate Studies will regularize your admission by removing the conditions.
If you have not completed an introductory course in linguistics, you can take English 361: an introduction to linguistics online at St. Cloud State. You can also take this course at another university and transfer the credits. Without completion of this course, you are not allowed to enroll in English 663, 664 or 666, the major linguistics courses in the program, but could take other courses in the program simultaneously with English 361.
For the foreign language requirement, you can meet this requirement by having taken one year, two semesters or three quarters, of a foreign language. Please note that American Sign Language would count as a foreign language. This requirement can also be met as follows:
Two years of high school foreign language can count as one year of college foreign language, as it is considered equivalent experience.
Bilingual, multilingual or international students can meet this requirement by listing a native language other than English.
Those who have studied and/or worked abroad can meet this requirement by writing a letter that describes their language learning experience if evidence that their experience would then be equivalent to one year of college foreign language.
Students can also complete the equivalent of two four-credit 60 hour college courses through tutoring or adult education foreign language courses, including online courses, as long as they can document a total of 120 contact hours of learning.
Program Length
Prospective students will choose to pursue the Teaching English as a Second Language (TESL) as either a Master of Art or a Master of Art with K-12 ESL licensure.
Your choice will affect the length of your program and whether or not you can complete the full program online.
Students with a previous Minnesota state teaching license in another area should be able to complete the course work for either program in the same period of time, but those seeking initial licensure would have additional requirements.
Students without a Minnesota teaching license in another area seeking licensure are required to take 26 graduate credits of education courses: most of which are on-campus courses without online equivalents. In other words, such students could not complete the K-12 ESL license completely online.
Transfer Courses
Unless special arrangements exist, Graduate Studies allows only 10 credits to transfer.
These courses must:
Be graduate credits.
Come from a graduate program that is accredited by the national government of the country where the university is located.
Must not have counted for a previous graduate degree.
Fit into the Teaching English as a Second Language master's program with names and course descriptions that match the courses for which they are being transferred.
Two other arrangements do exist:
Students who have completed graduate course work at other Minnesota State institutions can transfer up to 15 credits or five three-credit courses. The Minnesota State universities in Mankato, Moorhead and Winona have graduate course work in TESL, so students taking these courses at these institutions should be able to apply 15 credits of TESL related course work from their original universities to the TESL master's program at St. Cloud State.
Students who are admitted graduate students at St. Cloud State's international partner universities with dual degree program agreements can transfer up to 15 credits or five three-credit courses into the TESL master's. St. Cloud State has a dual degree agreements with:

Woosong University in Daejeon, South Korea
Kyunghee University in Jeonju, Korea

Under these agreements, students at partner universities could complete the St. Cloud State masters by adding 15 more credits or five courses and a six-credit thesis to 15 credits or five courses of TESOL MALL course work.
All transfer courses have to have been completed within seven years of when the student's TESL degree is awarded.
Scholarships and Funding
The federally-sponsored TEACH Grant program offers up to $4,000 per year for students seeking K-12 ESL licensure​.
Career Opportunities
Popular Careers
English as a second language instructor
English as a foreign language instructor
Pursue further study through a Ph.D. program
English Language Requirements
Certify your English proficiency with the Duolingo English Test! The DET is a convenient, fast, and affordable online English test accepted by over 4,000 universities (like this one) around the world.