MSc in
M.Sc. Computer Science - Cyber Security or Big Data & AI focus
SRH Berlin University of Applied Sciences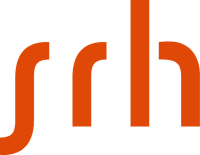 Scholarships
Explore scholarship opportunities to help fund your studies
Introduction
Make Computers work for you
What to do with the enormous amount of data that is produced daily all over the world? How do we prevent hacker attacks on our society? How do we keep our use of computers understandable and accessible? Computer scientists speak the language of computer systems and are experts in the security and network technologies of our time.
Every day, huge amounts of data are generated by consumers, devices, and applications, which are of great value to businesses, governments, and organizations alike. Thanks to advances in computing power and the development of advanced algorithms, collecting, storing, analyzing, and visualizing this data is easier than ever before.
At the same time, Industry 4.0 technologies are regularly under attack from cybercriminals, viruses, and malware and need to be protected around the clock. Information security and the analysis and management of such risks are more important than ever.
Our program M.Sc. Computer Science - Focus on Big Data and Artificial Intelligence and M.Sc. Computer Science - Focus on Cyber Security aim to train a new generation of information security and data analysis specialists who not only have in-depth IT skills but also know how to design and implement security systems and measures in different business environments.
Our Master's programs
Computer Science - Cyber Security - Berlin
It's the IT topic of the 21st century! The Master's in Cyber Security at SRH turns you into an information security specialist with profound IT knowledge who knows how to plan and implement cybersecurity systems and measures in companies.
Computer Science - Big Data and Artificial Intelligence - Berlin and Hamburg
With our Master's in Big Data & AI, you'll become an expert in data science! You will get to know the latest big data technologies and how to introduce AI tools in companies. You will also get to strengthen your analytical, business, and soft skills.