MA in
M.A. International Business and Leadership - General, Trade, Sustainability or Healthcare focus
SRH Berlin University of Applied Sciences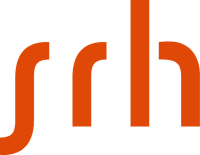 Scholarships
Explore scholarship opportunities to help fund your studies
Introduction
Advance your career
Deepen your understanding of global markets and different regions of the world with the Master's programs in International Business Management in Dresden, Berlin, and Hamburg. Gain insight into the global economy and the global business climate, learn new foreign languages, expand your network and make the world your home.
International Business and Leadership - Dresden
Is leadership your thing? Our International Business MA in Dresden provides you with all the necessary skills to manage international companies. Our aim is to help you make your way to the upper echelons of management in globally active companies.
What you will learn
The Master International Business & Leadership is the right choice for you if you are interested in leadership positions in international companies. Companies around the world are looking for competent experts with intercultural skills, a global mindset, management skills, and leadership qualities. With our innovative study concept, we develop your competencies relevant to your profession and teach you the key areas of innovative personnel and corporate management.
International Business and Leadership - Hamburg
Become a management expert with leadership and soft skills! Join our Master's in International Business in Hamburg. Strengthen your HR and corporate management expertise and receive your qualification for global management positions.
What you will learn
Learn how to develop new business models, enter new markets, and master global challenges. Deepen your knowledge in strategic human resource management and know-how to look for, develop and retain talent.
Furthermore, you'll get to strengthen your intercultural, negotiation, and communication skills and broaden your personal and professional horizons during your internship or semester abroad.
International Business and Leadership - Trade Management - Hamburg
Start your career in trade and achieve leadership and intercultural skills. Study International Business & Leadership with focus on trade in Hamburg.
What you will learn
Discover how to make business deals and trade relations to a profitable level. In your Master's studies, you will learn about the complexity of international commercial transactions and global legal bases. Furthermore, you will entirely understand trade operations and trade contexts as well as how to successfully apply strategic logistic management skills.
In addition, you'll improve your negotiation and communication skills as well as your intercultural and personal experiences during your global study semester or your internship abroad.
Do you want your Master's degree in 3 semesters?
Then take the Fast Track Master's degree program in International Business & Leadership with internship included. In three semesters we prepare you for your management function in international companies.
Features:
Compressed study according to our innovative CORE model, focusing on international management, communication, and leadership
Improve your management skills and deepen your industry knowledge
Company projects, internships, or a semester abroad broaden your perspective and enhance your work experience
Your Master's degree opens up many career paths - interesting fields of activity await you, especially in higher management
Decide for yourself whether you would prefer to do your Master's degree compressed into 3 semesters or in 4 semesters over the regular study period.