MSc in
MSc in Smart Nanostructures and Condensed Matter Physics
Peter the Great St. Petersburg Polytechnic University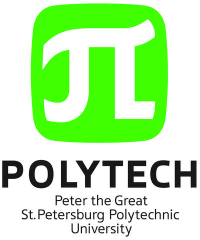 Introduction
Learn about the physics laying behind modern nanotechnology!
The program is tailored to BSc graduates who wish to deepen their knowledge of physics and who are looking to pursue a research career within a university, industrial or research laboratory. Along with lecture courses, the program pays great attention to the work of students in research groups working in promising areas of modern physics: nanostructures and nanostructured materials, condensed matter physics, physics of advanced materials possessing unique properties.
Program profile. Major areas of expertise:
Condensed matter physics
Optics and spectroscopy
Nanostructures and nanomaterials
Basics of semiconductor technology
Basics of technology of optoelectronic devices
Key Points
Basic background and research experience at the top of modern physics.
Potential to R&D in a variety of fields.
Excellent analytical, critical, and problem-solving skills.
Communication and study skills: the ability to manage their own learning and to make use of primary research sources and reviews.
Transferable skills, necessary for employment: initiative, decision making, and ability to undertake further professional training.
Program Partners
ParisTech (France) DD
University of Technology Troyes (France)
Lappeenranta University of Technology (Finland)
Curriculum
Curriculum (General Modules)
| | |
| --- | --- |
| Modules | ECTS |
| Humanities | 10 |
| Condensed Matter Physics | 15 |
| Nanoscience | 20 |
| Material Science | 15 |
| Research and Master thesis | 60 |
| Total | 120 |
Career Opportunities
Career Opportunities
Upon graduating from the Master's program, students will have the skills necessary for a successful career as a research physicist, whether in industry, academia, or elsewhere. Our graduates have the potential to work in a variety of fields, from the development and application of new functional nanostructures and materials to high-technology start-ups.
Scholarships and Funding
The scholarship covers tuition fees and accomodation fees, as well as a monthly stipend.
Two options for getting the scholarship:
1. For the 2023/2024 academic year - Russian Ministry of Science and Higher Education scholarship (so-called quota)
Application period: December 20, 2022 - February 20, 2023
To apply for the quota of the Ministry of Science and Higher Education of Russia https://education-in-russia.com
Sign up and submit an application form online
Choose the Polytechnic University your Priority #1
Attach your scanned documents
Pass a competitive selection in your country
Get your visa and arrive to study in Russia!
2. For 2024/2025 academic year - International Olympiad ""Open Doors: Russian Scholarship Project"" for Master's Degree and Ph.D. studies
You can also participate in the International Olympiad ""Open Doors: Russian Scholarship Project"" co-organized by Polytechnic University. The winners have an opportunity to pursue their Master's and Ph.D. degrees for free. The Olympiad is intended for both international applicants and SPbPU students in their final years of Bachelor's, Specialist's, or Master's studies http://opendoors.spbstu.ru/english.html
Qualifying round (registration, portfolio contest is held online)
September 15 –December 10, 2023
Final round (online test)
January 11 – January 30, 2024
Interview round (for the doctoral track – Ph.D. applicants)
March 1 – March 19, 2024