MSc in
MSc in Quantitative Finance
Peter the Great St. Petersburg Polytechnic University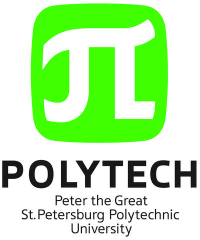 Introduction
Why should you choose this program?
You will be aware of the latest trends in the financial sector;
You will have knowledge of decreasing risks and applying appropriate tools in different situations;
You will gain an understanding of the technical aspects used in financial markets: from the financial theory to showing various applications of the theoretical concepts;
You will get the necessary skills and experience of econometric modeling as well as programming;
The program provides education in English. However, you have a good opportunity to get acquainted with Russian culture and make useful contacts, search for opportunities and stay in touch;
Program is implemented with the participation of professors from leading international universities and experts from the industry;
You also have the opportunity to apply for a 6-month international internship at one of the partner universities.
Jump at the opportunities of internship in European universities and leading industrial companies!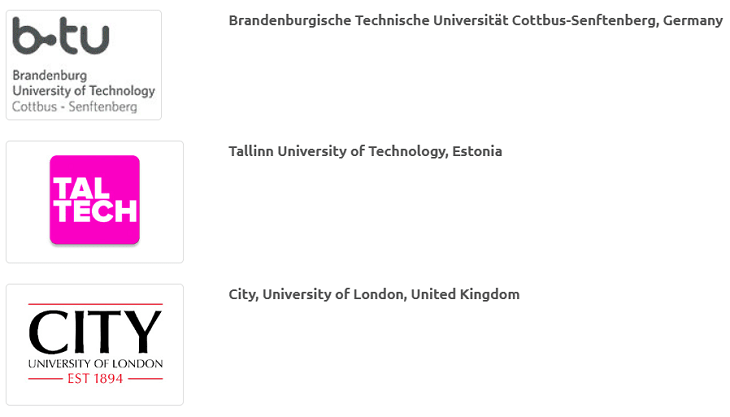 Our partners
You have the chance to study an adaptive credit-bearing module in our Summer School "Quantitative Finance" in cooperation with City, University of London.
Program Outcome
Fundamental background and practical skills in the following fields:
Understanding the modern financial theory;
Knowledge of asset pricing and risk management;
Programming skills in Matlab and Python;
Awareness of numerical methods in finance;
Experience in econometric modeling in Stata.
Curriculum
Program duration
2 years, full-time
2-3 semesters at SPbPU + 1-2 semesters at a partner university (optional)
Major areas of expertise
Risk management;
Asset management;
Financial markets;
Financial econometrics;
Quantitative methods of decision making;
Financial modeling.
Academic plan
First term
Second term

Foreign Language
History and Methodology of Science
Digital resources in scientific research
Foundations of Econometrics
Economic Theory
Financial economics
International Financial Reporting Standards
Research Work (Qualitative and quantitative research methods)

Banking Management
Financial Management
Financial Econometrics
Matlab Modeling
Risk Analysis
Practice
Research Work (Corporate Information Systems)

Third term
Fourth term

Asset Pricing
Financial Technologies
Derivatives
Educational foresight
Big data analytics
Research Work (Data visualization)

Research Work
Practice
Defense of Master's thesis
Master's thesis topics
Influence of Bank License Revocation on the Russian Bank Bond Market
Risk Measures in Cryptocurrency Market
Derivatives Hedging and Bank Lending
The Drivers of Corporate Cash Holdings and Capital Structure Choice
Leverage Factor and Mutual Fund Performance
The efficiency of M&As in the Russian Banking Sector
Career Opportunities
Employment
Large investment banks;
Smaller boutique finance firms;
Hedge funds;
Audit organizations;
Consulting agencies;
Other specialist companies.
Scholarships and Funding
The scholarship covers tuition fees and accomodation fees, as well as a monthly stipend.
Two options for getting the scholarship:
1. For the 2023/2024 academic year - Russian Ministry of Science and Higher Education scholarship (so-called quota)
Application period: December 20, 2022 - February 20, 2023
To apply for the quota of the Ministry of Science and Higher Education of Russia https://education-in-russia.com
Sign up and submit an application form online
Choose the Polytechnic University your Priority #1
Attach your scanned documents
Pass a competitive selection in your country
Get your visa and arrive to study in Russia!
2. For 2024/2025 academic year - International Olympiad ""Open Doors: Russian Scholarship Project"" for Master's Degree and Ph.D. studies
You can also participate in the International Olympiad ""Open Doors: Russian Scholarship Project"" co-organized by Polytechnic University. The winners have an opportunity to pursue their Master's and Ph.D. degrees for free. The Olympiad is intended for both international applicants and SPbPU students in their final years of Bachelor's, Specialist's, or Master's studies http://opendoors.spbstu.ru/english.html
Qualifying round (registration, portfolio contest is held online)
September 15 –December 10, 2023
Final round (online test)
January 11 – January 30, 2024
Interview round (for the doctoral track – Ph.D. applicants)
March 1 – March 19, 2024