MSc in
MSc in Emergency Preparedness and Response (EPR)
Peter the Great St. Petersburg Polytechnic University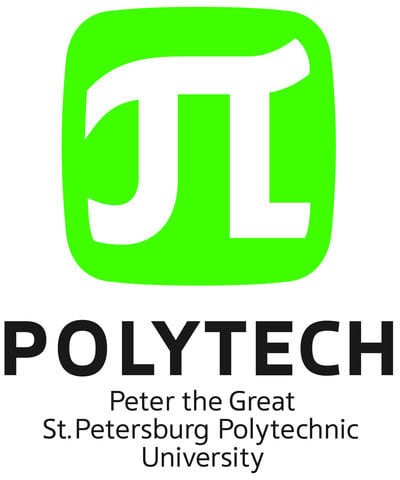 Key Information
---
Campus location
Saint Petersburg, Russia
Tuition fees
RUB 321,800 / per year
Application deadline
Request info *
Earliest start date
Request info
* applications start February 1st, 2023
Introduction
The program was developed to train managers and specialists of structural units of nuclear power plants who plan, ensure preparedness and implement measures to protect personnel and the public in an emergency at a nuclear power plant.
According to IAEA standards, emergency Preparedness and Response must be provided not only on NPP but also at different small reactors or activities which involve hazardous radioactive materials. All of these objects are covered by EPR activities.
Key Points
the program was developed in cooperation with the IAEA;
representatives of ROSATOM participate in the implementation of the program;
individual approach to training;
application of distance learning technologies;
research activities, regular participation in seminars, conferences, forums;
Uniqueness
The world's first nuclear and radiological emergency preparedness and response Master's program.
Curriculum
Main courses
Concepts of radiation and common practices
Introduction to EPR. General requirements for EPR
Functional requirements for EPR Infrastructure for EPR
Scientific module
Basic module

Digital resources in scientific research
Digital resources in scientific research
History and methodology of science

Security monitoring and expertise
Technosphere safety legislation
Risk management, systems analysis, and modeling
Safety and security training
Statistics
Project management in technosphere safety

Professional module
Project/Practice

EPRC0. Concepts of radiation and common practices
EPRC1. Introduction to EPR. General requirements for EPR
EPRC2: Functional requirements for EPR
EPRC3. Infrastructure for EPR
Elective courses (5 courses)

Practical exercises
Internship
Undergraduate practice
Research work
State final examination
Elective courses:
Dose assessment
Protection and decontamination of personnel
Radioactive waste management
Combined emergencies
EPR organization, structures, and capabilities
Development and use of emergency action levels (EALs)
Development and use of operational intervention levels (OILs)
Assessment and prognosis
Hazard assessment
Testing and exercising emergency preparedness
Lessons learned from the response to the past nuclear and radiological emergencies
Advanced technologies for EPR
Master's thesis topics
Development of arrangements in emergency preparedness and response for a nuclear facility
Improving the procedure for hazard assessment of nuclear accidents using risk theory
Evacuation planning using simulation methods
Scholarships and Funding
The scholarship covers tuition fees and accomodation fees, as well as a monthly stipend.
Two options for getting the scholarship:
1. For the 2023/2024 academic year - Russian Ministry of Science and Higher Education scholarship (so-called quota)
Application period: December 20, 2022 - February 20, 2023
To apply for the quota of the Ministry of Science and Higher Education of Russia https://education-in-russia.com
Sign up and submit an application form online
Choose the Polytechnic University your Priority #1
Attach your scanned documents
Pass a competitive selection in your country
Get your visa and arrive to study in Russia!
2. For 2024/2025 academic year - International Olympiad ""Open Doors: Russian Scholarship Project"" for Master's Degree and Ph.D. studies
You can also participate in the International Olympiad ""Open Doors: Russian Scholarship Project"" co-organized by Polytechnic University. The winners have an opportunity to pursue their Master's and Ph.D. degrees for free. The Olympiad is intended for both international applicants and SPbPU students in their final years of Bachelor's, Specialist's, or Master's studies http://opendoors.spbstu.ru/english.html
Qualifying round (registration, portfolio contest is held online)
September 15 –December 10, 2023
Final round (online test)
January 11 – January 30, 2024
Interview round (for the doctoral track – Ph.D. applicants)
March 1 – March 19, 2024
Career Opportunities
Career opportunities:
Nuclear power plants
Research reactors
Radioactive Waste Management
Transport of nuclear or radioactive material
Industrial irradiation facilities
Possible job positions:
Emergency Preparedness and Response manager
Head of Civil Defense and Emergency Department
Civil defense and emergency department manager
Analyst engineer of the emergency technical center