Spain Business School is a digital native school, leader in the formation of private, independent and plural digital businesses with a very important social function. We could indicate that we are facing one of the few social business schools if not the only one. It is made up of active professionals and managers who want to share their experience adding value to society. We want to serve and train talented people, regardless of age, race or qualifications. We also reinforce the educational proposal with the quality of university master's degrees.
Spain Business School focuses on business training, marketing, cybersecurity, big data, legal and operational, following a high-quality eLearning methodology that is now used by the world's leading business schools.
Spain Business School present to achieve the recognition of the international community as training in quality digital business thanks to its teaching staff, the high demand of the academic programs and the competitive cost system. What was thought (digital transformation) was a future, and now is a very real present, we saw it as present in 2012.
The mission
The mission and vision of the Spain Business School
That you are the protagonist of your learning
They guide decision making. We don't give you the answers. You learn to answer questions that I have never asked you before
The focus on excellence and service.
The formative growth of society.
The values
Values ​​are based on people since companies are communities of people.
Respect others, personally and professionally. Business management focused on people.
Spirit of service and excellence in quality as a means of good work.
Humility, ability to learn and listen.
Integrity and teamwork.
Social commitment
Internationalization
Entrepreneurship
SBS Knowledge Experiential Methodology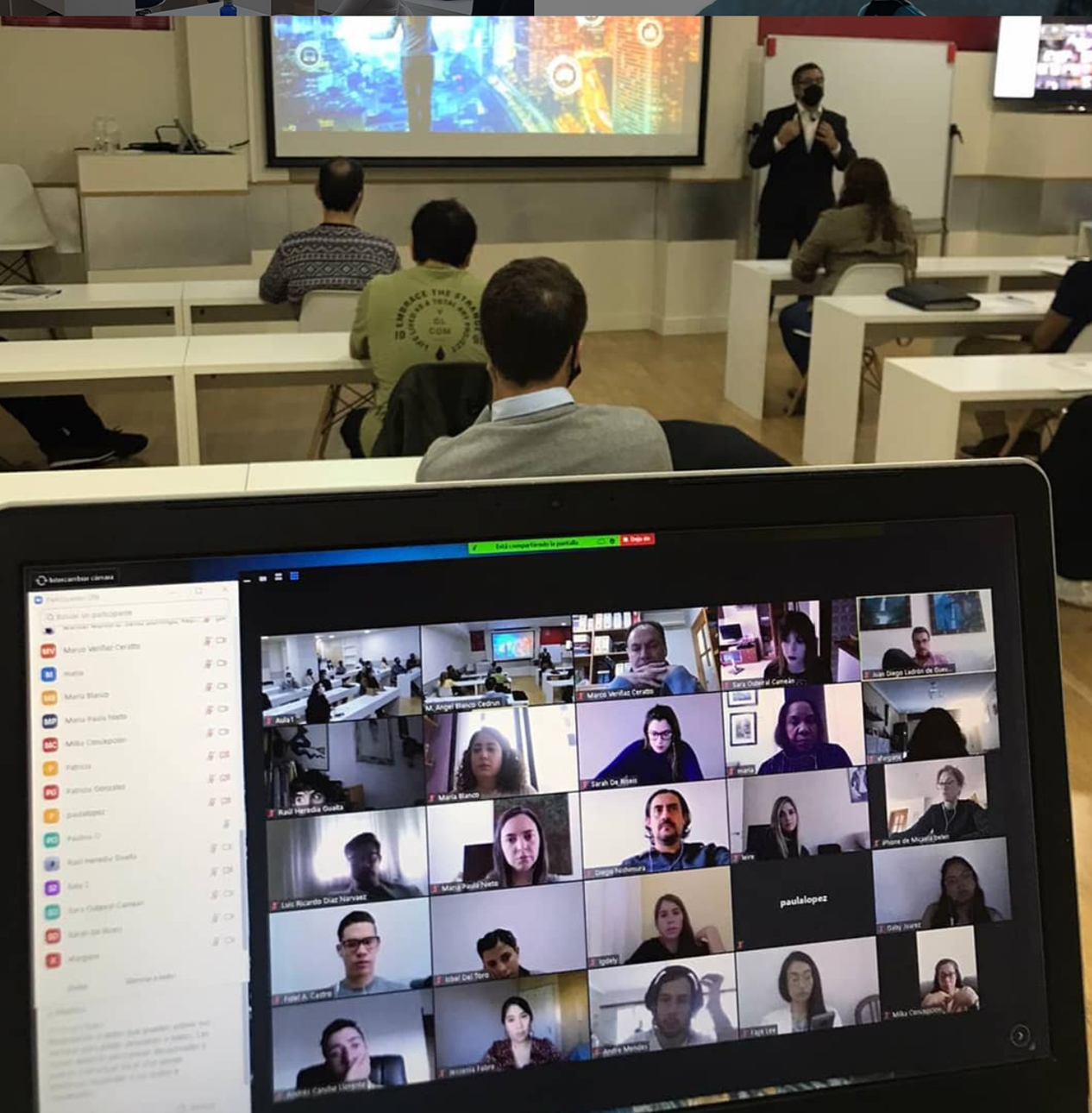 The world has changed its rules. The digital transformation has accelerated 6 years and education is transformed. We already saw the road 7 years ago. Therefore, if you want to study in a high-performance methodology that has been tested for years, study at Spain Business School .
Our learning is experiential and requires a high degree of commitment and dedication, just like a face-to-face program, but with the advantage of the flexibility that only quality online training can provide.
We apply "agile" teaching techniques where you will have goals every week and the teacher will be your guide, your mentor. Between the weeks, the flexibility is made by you. We promote social and collaborative learning because currently learning occurs everywhere and another of your objectives will be to learn to learn, which occurs through observation and experience in carrying out practical cases.
And in all this, technology plays an important role. For this reason, at Spain Business School we have developed our tailor-made platform for this at the forefront of educational innovation and, most importantly, for you to maximize your learning, thus ensuring the best adaptation to change, the main characteristic of today's society. We transform the threat of change into an opportunity
Your participation is very important and thus improve our learning by doing model, that is, learning by doing, practicing, understanding the situation and acting, alone, as a team, in collaboration and always with the guidance of your mentor.
The final objective of our training is to enhance your critical and creative thinking so that you learn to think and from thinking you can analyze situations, problems to make correct decisions.
STUDY ONLINE. Experiential learning
Combine your work, your family life, your leisure with our experiential methodology. We guarantee success with our disruptive methodology, proven in more than 7 years and more than 20,000 students.
We are leaders in online training!
STUDY ONLINE. PRESENTIAL STUDY. HYBRID METHODOLOGY. Experiential learning added to living the experience in the first person.
If you are also interested in networking, contact with teachers, the experience of studying in Europe, do not hesitate. Live the SBS experience!
You can experiment with an intensive model in summer from 2 to 4 weeks face-to-face is full time or throughout the year using the executive methodology.
With the SBS knowledge advanced platform you will never be alone, you will never get lost.
Leading innovative methodology in adding knowledge that transfers work and knowledge beyond the classroom. Teamwork, collaborative learning, case analysis, content based on practice, with your flexibility, from the mentoring of your teacher and thanks to your commitment, dedication and effort.
We propose a uniform study methodology with weekly classes that improve and enhance your learning:
Learning by doing and collaborative learning
· Knowledge network with a practical agenda
· Evaluation test. Evaluate your bases
· CrowdLearning through discussion questions, research and breadth concepts.
· Individualized monitoring, forum and tutored talks
· Live classes. Students will be able to follow classes live and recorded. Also follow up with the teachers and solve your doubts.
· Digital Business webinars and masterclasses that amplify your knowledge
But what really sets us apart
You are the protagonist of your learning
We promote your commitment
The expert manages and enhances what you learn
It matters what you learn
We enhance your critical thinking
You get real, personalized feedback from an industry expert
You learn to answer questions that no one has ever asked before