Master in
Master of Acupuncture and Chinese Medicine
Southern California University of Health Sciences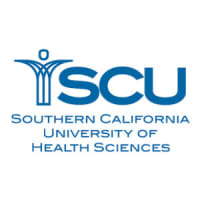 Introduction
Acupuncture and Chinese medicine is a form of medical treatment established in China thousands of years ago that has developed into a well-established, effective, and popular form of healing for countless patients around the world for many centuries. In the midst of the opioid crisis, acupuncture has been growing in popularity in the United States. Primarily used for pain management and overall wellness such as immunity enhancement and stress management, this ancient Chinese form of medicine—which involves thin needles inserted into the skin—has gained support from the U.S. Department of Veterans Affairs and Medicaid.
Alternative care continues to grow in popularity. As a result, healthcare organizations are actively searching for talented holistic health professionals. Acupuncture and Chinese medicine practitioners use methods such as needling, herbal medicine, and many others to help individuals with a wide variety of conditions.
At SCU, you can study ancient medicine at a contemporary health sciences university committed to transforming healthcare and healthcare education.