MSc in
MSc Global Financial Trading
Sheffield Hallam University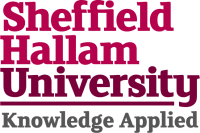 Introduction
Develop analytical and digital skills necessary for a successful career within financial trading.
Gain an additional Financial Trading qualification alongside your degree.
Build an eye-catching CV with project opportunities from a range of Financial Services firms.
Learn how financial markets work and apply your knowledge on this varied course delivered in conjunction with a global proprietary trading firm. This course will equip you with knowledge of both traditional and contemporary assets classes including cryptocurrencies and blockchain. You'll learn how to trade both futures and options on major exchanges and how algorithms can be used to automate trading, preparing you for a successful career within the industry.
Scholarships and Funding
We offer competitive scholarships, discounts and awards for international fee-paying students on a range of courses.
CTA button:
Curriculum
Our teaching staff include experienced academics, many of which have also had senior careers in Finance and have worked in the global financial markets. Their industry knowledge and expertise feeds into the learning and teaching for this course. This is reinforced with expert lecturers and regular industry guests, who will help you tackle both theoretical concepts and practical challenges. In addition, the course includes a standalone trading qualification delivered by a global proprietary trading firm.
You learn through
live market trading
portfolio management simulations
case studies/scenarios
lectures and seminars
guest lectures and employability workshops
interactive sessions
real-life corporate projects and activities
timetabled contact sessions on campus and online
screencasts
Our students can also, through an online assessment, gain the Bloomberg Market Concepts (BMC) Certificate, completely free of charge to demonstrate their mastery of Bloomberg data manipulation. This certificate adds value to your CV and makes you stand out in the job market.
Applied learning
Live projects
The ways in which you learn on this course are extremely applied in nature. We make the course come to life by incorporating real world projects, and get you trading real markets with live data on tier 1 trading platforms. You will experience first-hand how fast paced financial markets are and gain the experiences necessary for a future career or your own start-up.
The course also puts your learning into practice through its dissertation or applied business project. These projects put your acquired skills to the test of solving real world business problems and undertake leading research in this field.
You will have the opportunity to work individually on a 'live' project in conjunction with a client sourced by specialist teams at the university who work alongside private, public and third sector organisations. Alternatively, you can pursue a dissertation route working alongside our research supervisors to produce high quality industry focussed research.
Networking opportunities
With guest lectures from the likes of industry leaders, professional traders and academics from other institutions, there is ample opportunity to make lasting industry contacts.
Modules
Module and assessment information for future years is displayed as currently validated and may be liable to change. When selecting electives, your choices will be subject to the core requirements of the course. As a result, selections may be limited to a choice between one of two or more specified electives in some instances. Modules studied may differ depending on when you start your course.
Compulsory modules
Year 1
Compulsory modules
Applied Financial Trading
Dissertation Or Applied Business Project
Financial Derivatives And Risk Management
Financial Regulation And Sustainability
Fund Management
Global Financial Markets
Statistics And Data Modelling
Trading Algorithms
Final year
Applied Financial Trading
Career Opportunities
This course prepares you for a career in:
futures trading
options trading
market making
financial markets analysis
risk management
investment banking
compliance roles
fund management
Previous graduates of a similar course have gone on to work for:
Royal Bank of Scotland
Lloyds Bank Plc
SAB Miller
Morgan Stanley
KPMG
HSBC
Investec
Redmayne Bentley
Numis Securities
English Language Requirements
Certify your English proficiency with the Duolingo English Test! The DET is a convenient, fast, and affordable online English test accepted by over 4,000 universities (like this one) around the world.