MA in
MA International Relations and Global Crises
Sheffield Hallam University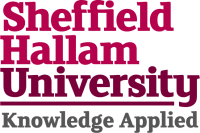 Introduction
Gain a critical understanding of the theory and practice of international relations.
Explore the political, cultural, social, and economic crises facing the world today.
Learn how patterns of power, knowledge and inequality are reproduced globally.
Develop practical expertise in non-violent communication and conflict resolution.
This course examines the complex worlds we live in. You'll explore issues of race, class, gender and geography to challenge how knowledge about contemporary international relations is produced. By studying topics such as terrorism, war, security and peace-making – you'll gain critical and practical skills to understand how global crises manifest and can be overcome.
Curriculum
On this course you'll discuss international relations and global crises with our expert academics and your fellow students. You'll analyse contemporary international issues in-depth – critically examining the discipline of international relations itself, to unpack the relationship between theory and practice.
The teaching and design of the modules you'll study are both informed by our team's ongoing research and expertise. We use consistent block-teaching times, helping you plan your commitments outside of university.
You learn through
interactive workshops
lectures and seminars
independent study
personal supervision
practical activities and group work
special guest lectures
Throughout the course you'll learn critical and practical skills, helping you make sense of the complexities and contradictions of world politics. Core modules cover the origins of international relations, key events, issues and crises of the past and present.
You'll learn why we should seek to decolonise and decentre how knowledge about international relations is produced and reproduced. These modules provide a solid foundation so you can fulfil your potential, whether you're new or returning to the discipline of international relations.
You will be supported in your learning journey towards highly skilled, graduate-level employment through a number of key areas. These include
access to our unique student support triangle to help with your personal, academic and career development
access to our Skills Centre with one to ones, webinars and online resources, where you can get help with planning and structuring your assignments
dedicated one-to-one supervision support with your dissertation research project
Applied learning
Live projects
Your research will be applied to real–world issues within international relations. You'll develop practical expertise such as non-violent communication, mediation and conflict resolution skills. You'll also be able to focus on producing policy documents, portfolios and conference organisation.
Networking opportunities
You'll be part of an active community in the Politics Subject Group – as well as the Department of Psychology, Sociology and Politics, and the wider university. In the Politics Subject Group we conduct research projects and publish academic books and articles in areas such as
charity and community work
the politics of the European Union and NATO
the politics of welfare, terrorism and counterterrorism
the political theory of new social movements
war and security studies
Throughout the course you'll interact with academics and specialists in your field. The course features a number of special events with guest speakers – including the Sociology and Politics Seminar Series, which attracts researchers working on a range of social, political and international issues.
Modules
Module and assessment information for future years is displayed as currently validated and may be liable to change. Please be aware that due to the way in which this particular MA is structured, not all modules listed here will be offered in any given year and therefore elective modules are not applicable to this course. For further information on the structure of the MA please contact the course leader.
Compulsory Modules
Communities In Crisis
Decolonising And Decentering International Relations
Dissertation
European (Dis)Integration
Gender And Sexualities In Global Context
International Relations In Theory And Practice
Parties And Politics In 21St Century Britain: Crisis Or Convergence?
Peacemaking Communication
Research Methods
Seminar Series/Conference Organisation
Terrorism: Violent Threat And Security Response
The Rise (And Fall) Of The Welfare State In International Society
Western Political Theory In/And Crisis
Career Opportunities
This course prepares you for a career in
non-governmental organisations
international organisations
the voluntary sector
the civil service
parliamentary or political research
international development
political think tanks
teaching
a wide range of graduate schemes across different professions with an international focus
further academic study, such as PhD research
Scholarships and Funding
We offer competitive scholarships, discounts and awards for international fee-paying students on a range of courses.
English Language Requirements
Certify your English proficiency with the Duolingo English Test! The DET is a convenient, fast, and affordable online English test accepted by over 4,000 universities (like this one) around the world.