MSc in
MSc in Environmental Engineering
University of Southern Denmark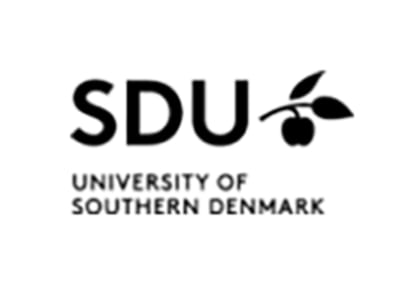 Key Information
---
Application deadline
Request info
Earliest start date
Request info
* Free for full degree students from the Nordic countries or from the EU/EEA countries and Switzerland; 6,950 EUR per semester for students with a non-EU/EEA-citizenship or non-Swiss-citizenship
Introduction
By choosing the M.Sc. in Environmental Engineering at the University of Southern Denmark you will become a specialist in environmental system analysis, environment and resource efficiency of systems, products and technologies and your job profile will be the environmental expert in the creation of new and more sustainable solutions in industry, consultancies, authorities or research institutions.
Three core disciplines of Environmental Engineering
These three core disciplines are integrated into the study program:
Understanding sustainability: Looking at global environmental challenges, the role of Design-for-Environment, strategies for mitigation of environmental impacts, and resource depletion.
Environmental technology: Strategies and technologies for the management and treatment of wastewater and solid waste.
Eco-efficient Engineering: Methods and tools for analyzing the environmental impacts of technologies, systems, products, and processes and for creating eco-efficient solutions at all levels.
Curriculum
Program Structure
The first and second semesters comprise mainly mandatory courses, which to a great extent are based on project-based learning in teams.
The third and fourth semesters are more individualized.
In the third semester, you can choose elective courses, and you have the possibility to start working at your Master thesis project. Some of our students contact a Danish company and use half the time of the third semester on an In-Company Period. Alternatively, you will have the opportunity for joining an exchange study program abroad at one of our partner universities.
In the fourth semester, you will be working on your Master thesis project. All most all our students carry out their Master thesis projects in close relation to our research activities.
Program courses
Part of the study program is mandatory, mainly the courses in the first and second semesters. You will obtain the most recent knowledge in the disciplines of Life Cycle Assessment, Global Environmental Challenges and sustainability, Eco-Efficient Engineering (including concepts of Circular Economy), Waste Management, Material Flow Analysis, and Urban Water Management.
Program Outcome
Learning outcomes
With a master degree you will be qualified for jobs as, for example:
Project worker or manager in consulting engineering companies
Consultant in local and regional governments
Caseworker in public administration
Engineer at environmental or development departments.
You could, for example, work in:
Waste management
Environment assessment
Planning of urban traffic infrastructure
Development of environmentally efficient technologies
Assessment of the environmental impact of off-site construction work
Implementation and management of environmental installations
Assessment of strategic and market ventures
University research or industrial research.