MSc in
MSc in Engineering - Mechatronics
University of Southern Denmark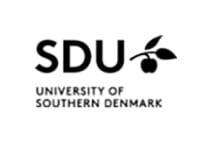 Introduction
The combination of mechanics, electronics, and software is used in everything from robots to refrigerators. With a master's degree in Mechatronics you could, for example, make smaller and faster information technology products or create energy-saving products. Your thorough knowledge and understanding of Mechatronics enable you to create innovative technological solutions to everyday challenges. As a master student, you can specialize in two areas: Embedded Systems or Cyber-Physical Systems.
Embedded Systems: Among other things, you will work with mathematical modelling to improve the product development of mechatronic and dynamic systems
Cyber-Physical Systems: Enables you to develop advanced control systems that will meet future demands.
First job guarantee
As an engineering student at SDU Sønderborg, you are guaranteed your first job when you finish your MSc studies.
Curriculum
Program structure
The master's program in Mechatronics allows for in-depth study and specialization.
This is a two-year master's program on top of a bachelor of science in engineering - or a bachelor of engineering degree in Mechatronics, or another relevant bachelor's degree.
Choose a profile
The master program is based on two blocks: a compulsory block called Advanced Mechatronics and Scientific Methods and a specialization where you can choose between two academic profiles: Embedded Systems or Cyber-Physical Systems.
About the master degree
A master of science in engineering program is a two-year study program on top of a three-year bachelor's degree.
With a master's degree, it is possible to continue your studies at a three-year Ph.D. program in one of the research areas at the Mads Clausen Institute. Teaching can take place exclusively at the institute or it can be a project carried out in cooperation with an industrial partner and, perhaps, a different institute or university.
Program Outcome
Learning outcomes
General competencies
The main focus of all engineering programs at the University of Southern Denmark is the professional ability and the programs are all rooted in research and development environments of a high international standard.
You acquire the ability to:
think and work in a problem-based, project-oriented and interdisciplinary way
work independently as well as in teams
manage and be in charge of a project
to employ your strong analytical and problem-solving skills solve tasks in an international and social context
exploit your knowledge about the needs of the business world and experience in working with high-tech companies.
Specific competencies
You become a development engineer with special competencies in mechanics, electronics, and software – and knowledge of the interplay between these disciplines. The study programs qualify you to carry out, participate in, or lead the development of mechatronic products. Furthermore, you will be qualified to do research within the field of mechatronics.
With a master of science in engineering degree in Mechatronics you will have the following competencies:
Ability to design and calculate mechanical designs
Ability to design and calculate electronic circuits
Ability to develop software for intelligent products
Ability to work in a company's development department independently and in teams
Ability to model and build mechatronic systems and implement these systems
Ability to apply technological knowledge and theories for the development of new products
Qualified for project management of product development assignments
Ability to carry out development projects independently and in teams
Specialized knowledge within either of the profiles: Nanotechnology, Embedded Systems or Dynamic Mechatronic Systems
Knowledge of the most recent research within your academic profile
Ability to identify scientific problems of research within your academic profile.
A master's degree in Mechatronics qualifies you to apply for and study a Ph.D. program.
Career Opportunities
Career opportunities
With a master degree in Mechatronics you are qualified for jobs as, for example:
Development engineer, e.g. with managerial responsibility
Project manager
Specialist in specific technologies
Consultant or customer adviser
Project salesperson
Teacher
Researcher at universities in Denmark or abroad
Entrepreneur with your own company.
With this program, you are qualified for a job in Denmark or abroad and for studies at the Ph.D. level.