MSc in
MSc in Business, Language and Culture (Sonderborg/Flensburg)
University of Southern Denmark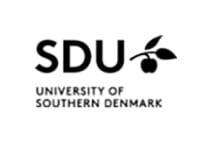 Introduction
The master of science in business, language, and culture comprises 2 years of graduate study following the BA in international business administration and foreign languages. In addition to its 3 semesters of teaching, one semester is reserved for writing the master's thesis.
How the study program is organized?
When choosing the master of science in business, language, and culture in Flensburg, you have already made sure your studies have an international dimension. Along with this master's program, you may study various branches of international management offered at the German graduate study program MA Management Studies.
The two master programs are complementary in many respects, which means that integration is possible. Thus you may pass the German master of science (comprising 120 ECTS) as well as the Danish master of science (also comprising 120 ECTS) within two years. If you choose to pass both programs at the same time, of course, your workload will exceed 120 ECTS (depending of course on the electives you choose in each individual case). However, the master's thesis of each study program is credited by the other program, meaning that you will have to write one thesis only, provided of course that you comply with the formal requirements set up by the University of Southern Denmark as well as with those stipulated by the University of Flensburg.
Curriculum
Teaching
The master of science in business, language, and culture comprises 3 semesters of teaching plus 1 semester for writing the master´s thesis. You are required to pass exams corresponding to 120 ECTS within 2 years.
The Master of Science in International Business, Language, and Culture comprises constituent discipline elements (90 ECTS) and optional courses (30 ECTS).
Structure of the study program
The following social science disciplines are compulsory for all students:
Strategic Marketing the Business to Business Context
Trends in Applied Economics
Social Research and Methodology
The following humanities disciplines are also compulsory for all students:
The foreign language I (oral and written proficiency – Danish, German, or English as foreign languages)
Business Communication/Intercultural Communication
In addition to the above compulsory disciplines, students must choose one of 4 profiles:
Option 1: Small Business Management & Entrepreneurship
Option 2: Strategy & Organization
Option 3: Organizational Behavior & Human Resource Management
Option 4: Marketing and Media Management
Career Opportunities
Career opportunities
Graduates of the Master of Business, Language, and Culture (Cand.merc.int.) possess a range of linguistic, communicative, and social scientific competencies, which qualify them to take on a wide array of business functions. Graduates are able at an advanced scientific level to identify and develop solutions to linguistic and business-economic tasks and problems in private and public internationally-oriented businesses and organizations. Graduates are able to enter the business as staff members who prepare advanced analyses, evaluations, and solutions to tasks related to the international activities of the company and the communicative and knowledge transmission tasks that arise in the process. With their knowledge of international business economics, their language competences in German/Danish and English, and their special insight into the foreign cultures graduates are able to fulfill the duties of a position within areas such as sales, marketing, human resources, and communications.