MSc in
MSc in Biology
University of Southern Denmark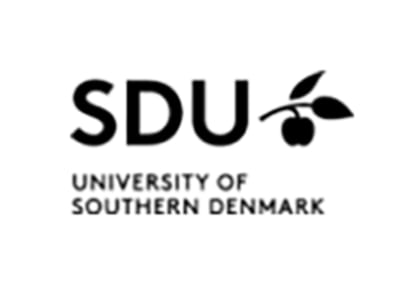 Key Information
---
Campus location
Odense, Denmark
Application deadline
01 Mar 2024*
Earliest start date
01 Sep 2024
* for EU/EEA and Swiss citizens and applicants holding a Danish residence permit I for non-EU/EEA citizens without a current residence permit deadline is 01.02.2024
* for full degree students from the Nordic countries or from the EU/EEA countries and Switzerland; 6,640 EUR per semester for students with a non-EU/EEA-citizenship or non-Swiss-citizenship
Introduction
The Master's degree program in Biology combines a broad foundation in natural sciences with state-of-the-art knowledge and advanced experimental methodology within biology.
From the evolution of life on Earth to climate change
Biology covers a large spectrum of subjects, from molecules to ecosystems and from early life forms on Earth to climate changes on land and in the sea. As a graduate in Biology from SDU, you will gain a broad education that can be used in many different contexts; in the private business sector, in research, in teaching, or in public administration.
Work is primarily experimental, in laboratories on campus in Odense, at the Marine Biological Research Centre in Kerteminde, and the Svanninge Bjerge Research Station in southern Funen, as well as different locations around the country and the rest of the world.
You can piece your own profile together within the research areas covered by the Department of Biology.
Research at the Department of Biology
The Department of Biology at SDU focuses its research in experimental biology within four different areas. In these areas, the research is cutting edge and as a student, you get to be where that research is developed. However, teaching in the biological courses is broad and includes all basic biological disciplines.
Curriculum
Program structure
The Master's degree program in Biology at SDU has a standard duration of two years.
The Master's degree program in Biology at SDU consists of the following elements:
Compulsory courses (10 ECTS)
Constituent module (20 ECTS)
Perspectival activity (30 ECTS)
Thesis (60 ECTS)
The structure of the program allows you to opt for a general profile or specialize in one of the following subject areas:
Scientific outreach
Sound, behaviour, and physiology
Conservation biology and demography
Ecology and environmental management
Environmental toxicology and chemical regulation
Career Opportunities
Career perspectives
Graduates in Biology from SDU are among the biologists in Denmark who have the highest employment rates.
The Master's degree program in Biology at SDU is versatile and can be pieced together in many different ways. Therefore, you can follow several different career paths as a biologist, depending on your professional interests, both in Denmark and abroad.
Science communication
Information officers at science museums, zoos, aquariums, and nature centers often work with teaching special classes or leading tours and hikes, as well as designing exhibits. If you have excellent writing and communication skills, other potential career opportunities exist with media specializing in science.
Environmental conservation and nature management
Conservation and management biologists are often employed by public nature and environmental conservation authorities or private consulting firms, solving environmental problems and conserving the natural world. Other potential employment opportunities exist with zoos and aquariums, where biologists carry out endangered species recovery programs and serve as educators to the general public.
Teaching
Depending on how you piece together the program, your degree may qualify you to teach in Danish secondary schools. Employment opportunities also exist at university colleges, where some biologists are employed as teachers.
Research
A Ph.D. in Biology qualifies you for a career as a researcher at universities. A Ph.D. student is usually paid through a scholarship from a university, a foundation, or a collaboration with a company.