Master in
Master in International Marketing
Schellhammer Business School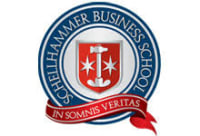 Introduction
The Master in International Marketing at Schellhammer Business School offers an advanced curriculum that provides insight into the fast-paced world of International Marketing.
At SBS you will embark on a journey to discover the challenges that Marketing Managers will face in decades to come with a syllabus that covers Marketing from all angles and never overlooks the human element. Students get insight into Marketing in the 21st century, services marketing and discover the intricacies of Branding and Consumer Behaviour.
With a strong focus on developing strong creative, critical and analytical thinking skills the Master in International Marketing at Schellhammer Business School provides a stepstone to a career in Marketing on a global scale.
Whether you are looking to enhance your skills and move your career to the next level or keen on boosting yourself to start your own business, this is a Master programme that covers all the options.
Course Information
Course Code: MBA-300
Course Duration: 1 academic year
Semester 1: October / Semester 2: February
ECTS (European Credit Transfer System): 90
Curriculum

Series of modules, seminars and workshops covering the following topics:
Marketing 21
Ethics & Philosophical Anthropology
Industrial Visits & Critical Analysis
Global Strategies of Negotiation
Consumer Behaviour
Human Resources
Sustainability in Business
Leadership & Management for Change

Delusions & Realities
State of Humanity and the Planet
Services Marketing
Architecture of the Mind
Conceptual & Strategic Global Solutions
Organisational Behaviour
Concepts of Personal Development
Final Research Paper
Language Classes Offered: Spanish, French, German, Italian, Chinese Mandarin, Japanese, Russian and English.
Please note that subjects offered may vary from the published list and are revised periodically to ensure maximum relevance to the related industry and business world. Language classes are based on demand (minimum of five students) per level and must be chosen prior to the start of the semester.