Master of Science (MSc) in International Business
SBS Swiss Business School Barcelona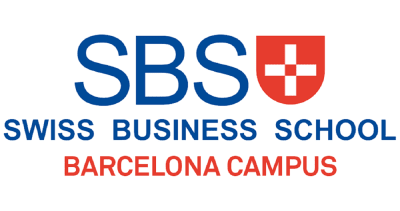 Key Information
---
Campus location
Barcelona, Spain
Tuition fees
EUR 6,900 / per semester
Application deadline
Request info
Earliest start date
Jan 2024
Introduction
The SBS Swiss Business School Master of Science (MSc) in International Business is a full-time, one year, 90-ECTS programme, which provides an in-depth examination of global business issues ranging from economics to cross-cultural leadership. The SBS Swiss Business School MSc in International Business is a direct-entry programme requiring no previous professional or work experience.
The SBS Master of Science in International Business will equip you for tomorrow's business opportunities while keeping you grounded in today's business realities.
Our program is accredited, cutting-edge, and wellrespected in the Zurich region and across the globe.
Our curriculum is designed to develop leaders for the current and emerging business environment. Faculty conduct dynamic and interactive classes that are responsive to current business situations.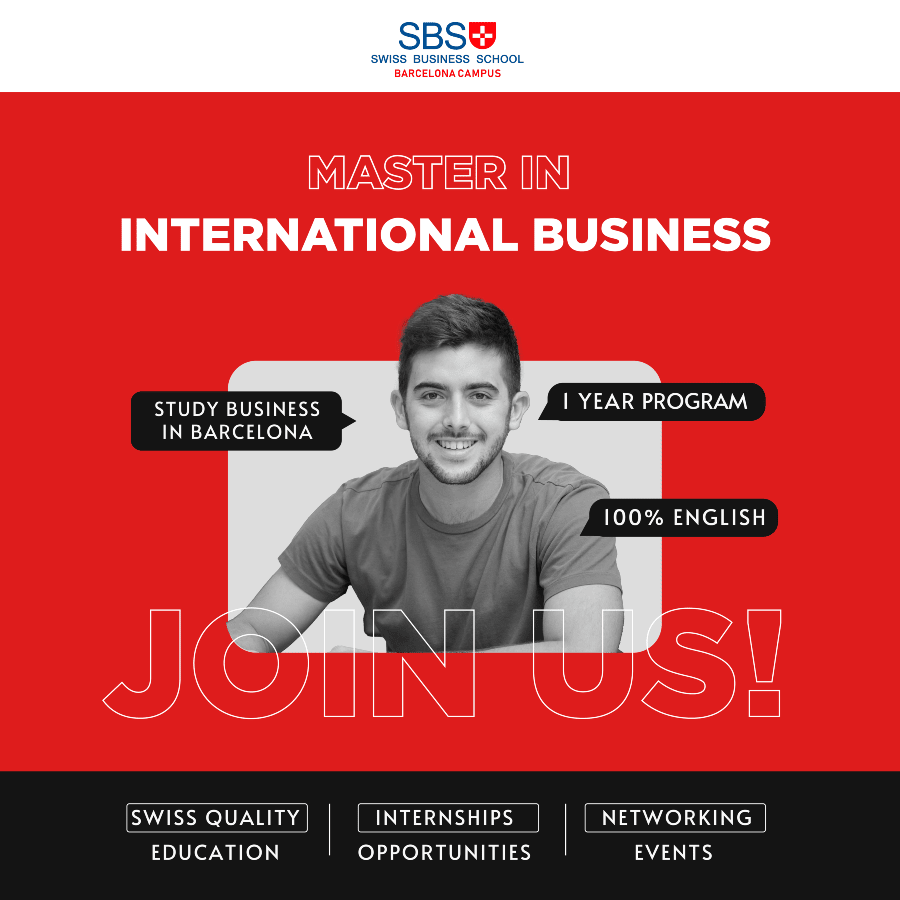 Curriculum
The SBS Swiss Business School's MSc in International Business is divided into 2 parts: In the first year, students will complete the academic courses over 2 semesters. This period concludes with the submission and defense of a final project. Students are encouraged to choose a business-related subject linked to their prospective career.
The second year of the program is for professional experience in the form of an internship or employment in the workplae, either in Spain or abroad. The expected period of professional experience may be from 9 to 12 months. During this time, as a student you will have the opportunity to apply in the workplace, lessons learned in the classroom. This period culminates in a report, outlining your experiences and detailing the lessons learned during this time.
Students who successfully complete the academic and professional experience requirements will be awarded the accredited degree of Master of Science in International Buiness from the SBS Swiss Business School.
International Business
Combine business knowledge with digital skills, and become an in-demand asset to any business in the international market. Develop your skills as a modern, cutting-edge professional, with a strong understanding of global business and industry, digitalisation and managing teams from diverse backgrounds.
Business Analytics
We are surrounded by data. In our MSc in International Business degree with a specialization in Business Analytics, you'll learn how to interpret them correctly so that you can generate trend-setting ideas – today and in the future. Learn how to use the latest data analytics tools and technologies to solve real global challenges.
Career Opportunities
SBS Swiss Business School Career Development Program provides world-class support that is tailored to your own individual career aspirations and is an integral part of our undergraduate and graduate programs.
Whatever your ambitions are, our Careers services provides helpful initiatives, such as:
A complete career assessment
Direct contact with a recruitment agency
Attending and interacting at a career fair(s)
Resume development workshops
Interviewing workshop
A number of personalized services are provided before you start and throughout your time at the SBS to support you in securing a job in the sector of your choice.
Possible job titles include:
Finance & Banking
Marketing & Sales
Manufacturing Pharma / Health
Services & Travel
Technology / Communications
Consulting