Master in
Master's Degree in Design, Visual and Multimedia Communication
Sapienza University of Rome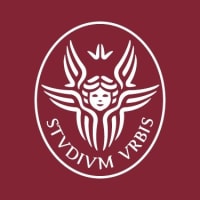 Introduction
The Master's program in Design, Visual, and Multimedia Communication (LM-12), founded in the A.Y. 2007/2008, and now available also in English, is a second-level training program in the field of design which aims to train a designer able to conceive and control the communicative artifacts that interact with everyday life in terms of content, aesthetic and technological aspects, be they analog or digital.
Curriculum
During the two-year period, graduates in Design, Visual and Multimedia Communication acquire the skills, tools, and methodologies relevant to the design and production of communicative artifacts in the fields of typography, graphics, advertising and publishing, multimedia, interactive and hypermedia communication, design and creation of tangible and intangible artifacts, also for the performing and exhibit design sector.
The training activity concerns the following main thematic strands: identity design (i.e. the institutional and corporate image and its close relationship with the design of services); the design of typefaces, editorial graphics, the design of information and communication systems (infographics), public utility communication; multimedia and interactive design and communication, kinetic graphics, movies, and new media design; performing design and exhibit design.
The 2020-2021 edition of the program, which also offers a curriculum entirely taught in English, includes 8 integrated laboratories, 3 of which related to Visual and Graphic Design, 3 integrated Laboratories relating to the Multimedia Design field, an Exhibit Design laboratory and a Final Synthesis laboratory. Courses in Photography, Video, Theories and Practices of the graphic, electronic and digital arts, as well as contributions from the disciplines of Sociology of Cultural Processes, from the Sciences of the Entertainment, from the field of Cinema, Theater and Television and from Computer Engineering are also available.
Career Opportunities
Graduates will be able to work both as freelancers and as executives or team leaders in enterprises or communication agencies or in other organizations in which communication is an integral part of the corporate mission.