Master in Data Science
Saint Joseph University of Beirut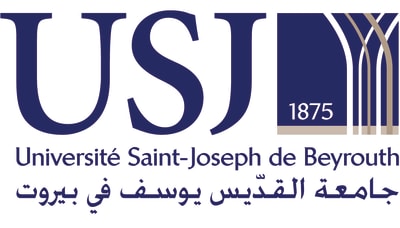 Key Information
---
Campus location
Beirut, Lebanon
Application deadline
Request info
Earliest start date
Oct 2023
Scholarships
Explore scholarship opportunities to help fund your studies
Introduction
Introduction
We live in a data-driven world that's generating huge volumes of information at ever-increasing rates, via social media, financial transactions, telecommunications, and even scientific discovery.
The emerging interdisciplinary field of data science combines areas of computer science with mathematical statistics and domain expertise to manage and analyze this data.
Incorporating statistical methods, data science puts a greater emphasis on the specialized computational skills required to manage and analyze big data from sources such as social media, sensors, mobile and transaction data.
Data scientists develop the capability to derive insight and opportunity from the vast repositories of data that many organizations collect. They help organizations in all sectors of the economy to make sense of these very large volumes of data; enabling businesses to gain a competitive edge, governments to deliver more targeted services, and research teams make new discoveries.
Presentation of the program
The Master of Data science is a joint program between the Faculty of Sciences and the Faculty of Engineering of the Saint Joseph University. Courses are given in both Faculties taking advantage of the diversity of optional courses the students can choose from following their focus of interest. Courses can be given either in French or in English according to the type of the course, as a general assumption practical courses are given in English while theoretical studies are taught in French.
The nature of the program prepares students for two main career strategies; either research dedicated, or market orientated. In fact, our program offers a solid theoretical background in statistics, regression and other data related mathematics topics, along with an intense practical side focusing on the mathematical and programming tools that are essential for data analysis, machine learning, and big data.
In short, the program was put together by professors from science and engineering in collaboration with European colleagues from the data science field and students can find all the necessary elements they need to work in today's competitive market.
Prerequisites and program summary
The program welcomes students from different scientific backgrounds, essentially; mathematical or physical sciences, engineering, and computer science. During the first year, depending on the student's background, specific complementary courses are given in order to prepare the student for the second year through a solid foundation in computer science and statistics-core skills that are necessary for every data scientist. Therefore, students with an undergraduate background in Mathematics will take advanced courses in computer science to supplement their knowledge, while students with a bachelor's degree in computer science will follow specialized courses of applied mathematics. The second year brings more effort on the market needed skills in data analytics, applied machine learning, big data analysis and other.
Internship Scheme
The second and final year of the program includes a mandatory 3 to 4 months internship. We strive to offer our students the best opportunities to get in contact with the market and open the first door towards an excellent career. At this point students will have to choose between two major career strategies; an industry orientated career that can be started immediately after obtaining the Master degree or a research project with a Ph.D. in sight. Of course, ambitious students can opt for both options in parallel by engaging in a Ph.D. program along with a career start as a part-time data scientist until the Ph.D. is awarded.
Career outlook
As data science is still a new and emerging field, the roles available for data scientists are quite varied and diverse. Along with the title of data scientist, other positions include analytics specialist, business intelligence analyst/developer, data analyst, data architect, data engineer, data miner, research scientist, and web analyst.
Entry Requirements
Students are eligible for admission if they fulfill the following admission criteria:
To have a bachelor's degree in one of the following fields: computer science, mathematics or physics. Students in their final year of undergraduate studies may apply and may be conditionally admitted, subject to the successful completion of their degree.
Students at their 5th and final year of computer and communication engineering can apply directly for the second year of the program.
Exceptionally, after an examination of their curriculum and in view of their acquired competencies, candidates who do not have the above-mentioned requirements may also be considered. In such an event, the admission may be made subject to conditions with respect to the courses to be followed.
International Students
Find out more about studying as an international student at USJ here: https://www.usj.edu.lb/sri/index_en.php
Visit the Master in Data Science page on the Saint Joseph University of Beirut website for more details!
https://www.usj.edu.lb/formations/form.php?diplome=935