MA in
MA in Political Science
Ramkhamhaeng University Institute of International Studies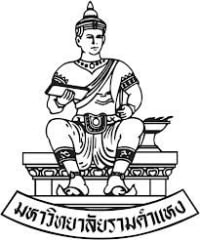 Scholarships
Explore scholarship opportunities to help fund your studies
Introduction
MA in Political Science

This international program is offered in Bangkok, Chiang Mai, Chiangrai,
Hat Yai, Nakhon Ratchasima, Phuket, and Surat Thani.

The Institute of International Studies, Ramkhamhaeng University, has offered the Master of Arts Program in Political Science since 2001. It provided individuals with advanced academic work in the functional aspects of public and private organizations. Nowadays, every sector faces the impact of globalization. To understand and adapt to the global transaction environment will be the key to executive success in educational operations. This revised program provides the individual with general competencies for overall knowledge in political science as well as an ability to function effectively in a multicultural and rapidly changing global arena. Students will develop skills in collecting, analyzing, and interpret data, as well as conceptualizing, evaluating, and implementing solutions necessary in addressing complex problems.

Individuals with a Bachelor degree in arts, humanities, sciences, engineering, education, business and others from accredited schools are encouraged to apply.