MSc in
MSc in International Accounting, Management Control and Auditing
Rennes School of Business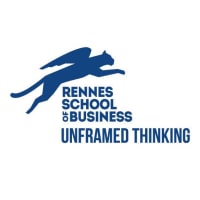 Introduction
With the breadth of courses, this program equips future accountants, auditors, and financial managers to change the way they see the traditional, yet the increasingly creative discipline of accounting. At Rennes SB, we are looking for dynamic and self-driven students to share their country-specific expertise and help undertake a collective journey towards a better understanding of global Accounting practices.
Mission
Accounting is the language of a business, that speaks not only of its current health but of what its financial future may look like. Unfortunately, there is a dearth of professionals who both speak and understand this language. From the increasing frequency of scandals that rock the corporate landscape to the rising creativity in financial reporting, it's certain that the world needs more skilled accounting experts.
That's where the IAMCA Masters program comes into play as it helps students gain a larger perspective of the functioning of the modern-day corporate world, the nuances of its governance, and the need for truthful reporting to shareholders who part with their savings to fuel the enterprise.
6 reasons to join this program
A comprehensive master's program that includes a solid base in the general and specialized disciplines of finance.
Prepares students for diverse career opportunities in the field of finance.
Strong company links boost students' chances of obtaining prestigious roles in the big companies of finance.
Possibility to participate in the part-time professional experience with one of the school's junior enterprises.
An international and multicultural program with the opportunity to complete a 'Winter Session' abroad.
Possibility to join the Rennes SB alumni association, a rich network for internship and job opportunities.
Student Life
Resident permit
The international office of the Rennes School of Business helps students to obtain a resident permit.
Scholarships
Rennes School of Business offers scholarships depending on academic performance or social criteria.
Accommodation
Rennes School of Business helps international students to find suitable accommodation (student residence, private house, shared flat, family homestay) in the city. A residence campus for international students is available on the campus.
Curriculum
Program
Semester 1
Compulsory modules
External Auditing
Management & Cost Accounting
Advanced Accounting and Consolidation
Financial & Management Accounting: Fundamentals
Accounting In the digital Age
Research Methods in Accounting and Finance
Coding and Data Science for Accounting and Finance
Corporate and Business Law
Semester 2
Compulsory modules
Management Control
International Financial Reporting
International Taxation
Corporate Sustainability Reporting
International Strategic Management ''Winter session'' abroad or course in Rennes
Elective modules
Financial Management & Business Advisory
Advanced Financial Analysis
Career Opportunities
Career
Financial Auditor, Consultant in Accounting, Senior Financial Analyst, Management Controller, System, and Processes Risk Assurance Associate, Division Controller, M&A Manager, Internal Auditor, Tax Manager, Fund Accountant, Funds officer, Fixed Assets Analyst.
Companies
KPMG, Ernst & Young, Deloitte, PWC, IBM, Goupe Ducasse, Unesco, Dassault Falcon Service, Zodiac Aerospace, Louis Vuitton, Bayer, Lactalis, Mazars, PepsiCo, Societe Generale Group, Crédit Agricole, ExxonMobil, Chanel Inc.
Work countries
Argentina, Belgium, Canada, China, Colombia, Finland, France, Germany, India, Korea, Luxembourg, Nigeria, Spain, USA.