MSc in
MSc in Geopolitics & Business
Rennes School of Business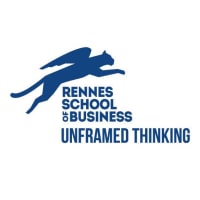 Introduction
In a context that is marked by systemic upheavals and the rebirth of both cultural and political identities, this program aims to train future leaders that are capable of anticipating the risks of the future and, above all, of seizing new business opportunities. The program directly incorporates the expertise of general officers, geopolitical specialists, and investors and is sponsored by the companies Risk & Ops and the Summit of Minds."
Mission
The MSc in Geopolitics & Business at Rennes School of Business ensures highly operational training in two particular domains: strategic watch and influence.
Choosing the MSc in Geopolitics & Business leads to a profession with high added value. It focuses on the three defining characteristics of the future: the rebirth of identities, global digitalization, and the return to nature as a source of inspiration and regeneration.
5 reasons to join this program
The detailed study of cartography allows students to address issues of geopolitics from a grounded and realistic perspective.
Graduates are prepared for a profession with high added value.
Students learn through a blend of concentrated, independent study and in collaboration with their peers during collective projects.
Designed to train future leaders that are capable of anticipating risks and seizing new business opportunities.
Encourages student entrepreneurship through close links with the School's network and the 'Innostart' business incubator.
Student Life
Resident permit
The international office of the Rennes School of Business helps students to obtain a resident permit.
Scholarships
Rennes School of Business offers scholarships depending on academic performance or social criteria.
Orientation program
The School provides an orientation program for all international students the week before classes start. Sessions are compulsory and cover applications for a residence permit, health insurance, banking, internet provider, mobile phones, bus pass, and information sessions on French culture, academic expectations, and standards.
Accommodation
Rennes School of Business helps international students to find suitable accommodation (student residence, private house, shared flat, family homestay) in the city. A residence campus for international students is available on the campus.
Curriculum
Program
Individual Personalised Coaching / Direct Contact with Recruiters / Graduating Project
Semester 1
Strategic watch
Strategic watch
Eurasia and the world
The vision of global leaders
Digital tools for an efficient strategic watch
Strategic watch for the defense industry
Seminar Risk & Ops
Semester 2
Influence
The games of influence in today's crises
Cultures and philosophies of influence
General influence and lobbying
Digital tools for influence and lobbying
Commercial and political influence
Seminar Summit of minds
Career Opportunities
Career
Career Opportunities
Risk analyst, Military officer, Lobbyist, Financial services and Risk, Insurance analyst, Investment Bank Manager, Consultant in influence, International Negotiator, Business developer, Business intelligence
Companies
Deloitte, Nano Corps, Summit of Minds, Risk & Ops, Airbus, ENGIE, MBDA.