Master in
Executive Master in Fashion and Luxury Management
Rome Business School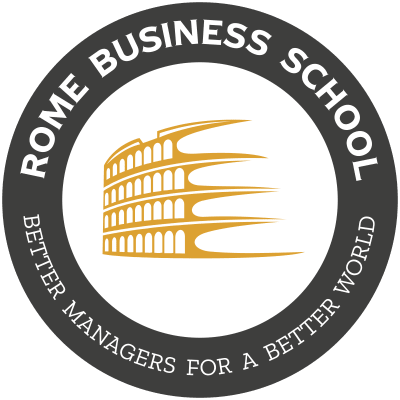 Key Information
---
Campus location
Rome, Italy
Application deadline
Request info
Earliest start date
Oct 2023
Introduction
The Executive Master in Fashion and Luxury Management allows managers and professionals to assume a managerial role in the fashion sector, starting from the analysis of the successful model of the 'Made in Italy' brand with a focus on fashion, before acquiring an in-depth overview of the world of Fashion Management, Luxury Management, Fashion Branding, communication strategies, Fashion Event Management, digital transformation and innovation of fashion, management of fashion products and services.
Rome Business School is a member of Planeta Formación y Universidades, an international network created in 2003 by De Agostini and the Planeta group, which embodies the two companies' strong commitment to university and management training.
Shape your career path through 4 pillars:
Strong bond with companies
Thanks to the Business Practice LAB, company visits, classroom exercises, exclusive teachers, and an international network of partner companies, we help young and experienced professionals to build and implement their professional path.
International
Boasting the title of the most international Business School in Italy, the Rome Business School allows its students to become part of a stimulating context, thanks to a highly international and multicultural faculty. During this journey it will also be possible to participate in Bootcamps with exclusive destinations such as Silicon Valley, Barcelona, Paris, Rome and Tuscany.
Professional impact
With the aim of training managers and future leaders, all our masters have as their main purpose the professional and personal growth of each student. During the entire course, career services, visits to companies operating in the sector, company shadowing, individual coaching sessions and the program for the development of soft skills will be provided.
Higher purpose
In line with our motto, Better Managers for a Better World, an entire section of our Masters will be dedicated to the study of the most innovative aspects in trend in the sector, linked above all to corporate social responsibility according to a sustainable development model to be applied. in every area of business.
Why choose our Online Master in Fashion and Luxury
Business in action
Among the practical tasks will be the task of ​creating an e-commerce strategy for a luxury or fashion product;​Creating an integrated communication of luxury and fashion, visual and experiential branding Capstone Project: work in a team on a real corporate challenge or develop your business in the world of luxury and fashion.
Career impact
Salary increase of 36% on average one year after completion of the Master in Fashion and Luxury Management. Students work in companies such as LUISAVIAROMA, Rinascente, Max Mara and Aquazzurra.
International Bootcamps
Put global leadership into practice and differentiate your CV by gaining international experience while learning about the business. Become a Global Learner: Broaden your professional horizons and start expanding your network of business contacts with an intensive week-long formula exploring key industries in some of the world's most cosmopolitan business hubs: Silicon Valley, Paris, Rome, Barcelona , Lagos, Qatar and Tuscany.
Learn more about Crypo Arts
A real competitive advantage to learn about new trends and the future of art, which will allow students to learn how to manage digital works, exposure in digital galleries and how to determine their value in cryptocurrencies.
Leadership Program
Reinvention, Empowerment, Self-Awareness, and Self-Discovery A program designed to improve and unlock soft skills and key personal attributes that influence relationships and communication and are essential for those who carry out leadership functions and want to direct their business to success. Soft skills represent, in an increasingly technology-oriented world, the livelihood that makes our relationships grow.
Scholarships and Funding
Based on the personal profile, experience and proven motivation, the candidate will be able to obtain the assignment of a scholarship to partially cover the tuition fee. In fact, Rome Business School offers the most deserving candidates the possibility of benefiting from 7 different types of scholarships. These partial economic coverages can consist of 6 months of interest-free financing.
Early Enrollment Incentive
Lifelong Learning Scholarship
Academic Excellence Scholarship
Executive Women Scholarships
Entrepreneurial Grant
Better Managers for a Better World Scholarship
Student Loan Assistance Grant
Competition for scholarships increases as the initiation date approaches and funds are limited, so it is advisable to apply as soon as possible.
Curriculum
The Executive Master in Fashion and Luxury Management is designed for managers who aspire to become fashion leaders by leveraging digital technologies to gain an understanding of fashion markets and customers
The Executive Master's course of study is designed with the contributions of Managers, employees of Italian and international multinationals, and members of the Corporate Advisory Board of the Rome Business School (including Bulgari, Armani Hotel Milan, YOOX, MAXXI Museum, Sky Italia and many others) and a final Capstone Project, which gives students the chance to immerse themselves in a real business scenario within their desired industry. To drive innovation and global expansion, students will have the opportunity to have an international experience with our 5 international bootcamps in Silicon Valley, Spain, France, Rome and Tuscany (Italy) powered by our partner Business Schools, to expand their knowledge on specific business issues and create a network of international relations.
Be aware
Mind-Opening & Knowledge Management Setting
25% of the program
Core Managerial Skills
Marketing: Traditional & Digital
Project & Operations Management
Business Economics
Accounting and Budget
Entrepreneurship and Business Planning
Business strategy
Human Resources Management
Innova
Specialization
60% of the program
The market and the culture of luxury and fashion.
Fashion Management.
Luxury Management.
The brand and the communication of luxury and fashion.
Transform
Become an innovative and responsible leader
15% of the program
Intercultural Management and Sustainable Businesses
Fashion, Luxury & Big Data Analytics
Retail, Luxury and Fashion Analytics
Fashion, Luxury & New technologies, law and future trends
New technologies, artificial intelligence, and the future of luxury and fashion.
The role of corporate social responsibility and sustainability in luxury and fashion.
Luxury and fashion licensing, luxury brands, legal and ethical aspects and copyright.
Personal Development
Put the knowledge you have learned into practice
Virtual Individual Coaching
Leadership Program
Company Meetings with leading companies in the sector
Executive Mentoring of production revision of curricular material
Executive Mentoring of preliminary orientation to entrepreneurship
Leadership Program
Soft skills are the personal attributes that can influence relationships, communication and interaction with others, crucial for business success and effective leadership in the high-tech and digital transformation world we live in. None of the new technologies and innovations can be applied without proper leadership. The Leadership Program is a path to self-discovery, empowerment and transformation, enabling participants to become leaders of the future. The program is practice-based, consisting of 5 interactive courses, including a self-assessment test, role-playing games and quizzes.
Communication and persuasion in the digital age
Consciousness, concentration and awareness
Agile Leadership
Negotiation
Emotional intelligence
Capstone Project
At the end of your training experience, you will have the opportunity to test your skills by facing a real business challenge. Use your talent to identify opportunities and create a truly innovative strategy.
Work on one of the two real business challenges of a specific company. Choose between a Business Plan or a Fashionplan.
Structure
To create your final project, follow the structure: Ready, Set, Go
Ready

Phase 1: Team Creation
Phase 2: Capstone Project - Kick Off
Set
Phase 3: Project Proposal, followed by two Mentoring sessions
Go
Phase 4: Knowledge in Action
Phase 5: Presentation of the Capstone Project
Capstone Project presentation and grading
At the end of the training course you will have the opportunity to demonstrate your skills by facing a real business challenge. Use your talent to identify opportunities and create a truly innovative strategy.
Your real fashion and luxury management project.
You can make a difference!
Prove your potential and put into practice the knowledge acquired during your study path. Take the lead in a business, choose between two main options for your final project.
Practical challenge
Experiences of the past years
Take on a real business challenge. You will be part of a small group of people who come up with an innovative business plan or a revolutionary business strategy in line with the trends and challenges of today's global industry.
The practical challenge: As Fashion Marketing Manager of Chiara Ferragni's Serendipity Company, organize a major fashion event for the launch of a new fashion line of rings in your country of origin.
Company: Serendipity.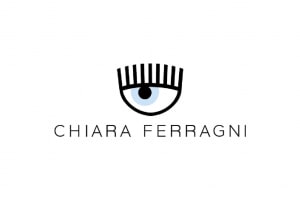 Rome Business School International Bootcamps experiences
During the whole week, you will live an intensive and completely immersive business experience, facing challenges, interacting with managers, students and teachers and creating your project, which will be presented at the end of the Bootcamp experience.
Silicon Valley - "Silicon Valley Bootcamp" to open your mind at 360 °
Paris - ESLSCA | "Bootcamp: When Art Meets Fashion and Luxury"
Barcelona - EAE Business School | "Bootcamp on Entrepreneurship & Design Sprint"
Rome - Rome Businesss School | "Bootcamp on International Business Leadership"
Tuscany - Castle Volognano | "Bootcamp in Tourism, Food, Wine & Experiental Luxury"
Career Opportunities
Career and Entrepreneurship Services
During the Executive Master in Fashion and Luxury Management, you will be accompanied and supported by our Career Service team. With over 10 years of experience in training, we help young talents and managers build their future, guiding them along a path that best suits their skills and professional goals.
Specifically, according to our most recent statistics:
74% of our students manage to increase their salary after completing their Masters.
92% receive new job offers.
73% of our students get a job within 6 months of finishing their Masters programme.
53% of our students are employed in a multinational company
69% of RBS alumni work outside Italy
To provide our students with the best support in achieving their professional goals, we have conceived the careers service in two main areas:
Career Acceleration Program
The Career Accelerator Program will help you develop the knowledge, market trends and tools you need to pursue a successful career in a particular industry. You will also benefit from valuable connections with top companies and recruiters.
RBS4 Entrepreneurship
We focus on entrepreneurship. Are you planning to start your own business or dreaming of becoming the driving force, fresh and innovative, within an organisation? We will provide you with the skills and knowledge you need to discover, test and improve your entrepreneurial skills, develop a business idea and start your own business.
This master is particularly suitable for those who want to pursue a career in the following roles:
Marketing Specialist
Store Manager
Creative Director
Designer and Stylist
Visual Merchandising Manager
Communication Designer
event manager
Social Media Manager
Luxury Fashion Products Manager
Luxury Brand Manager
Fashion Blogger
Communication Manager