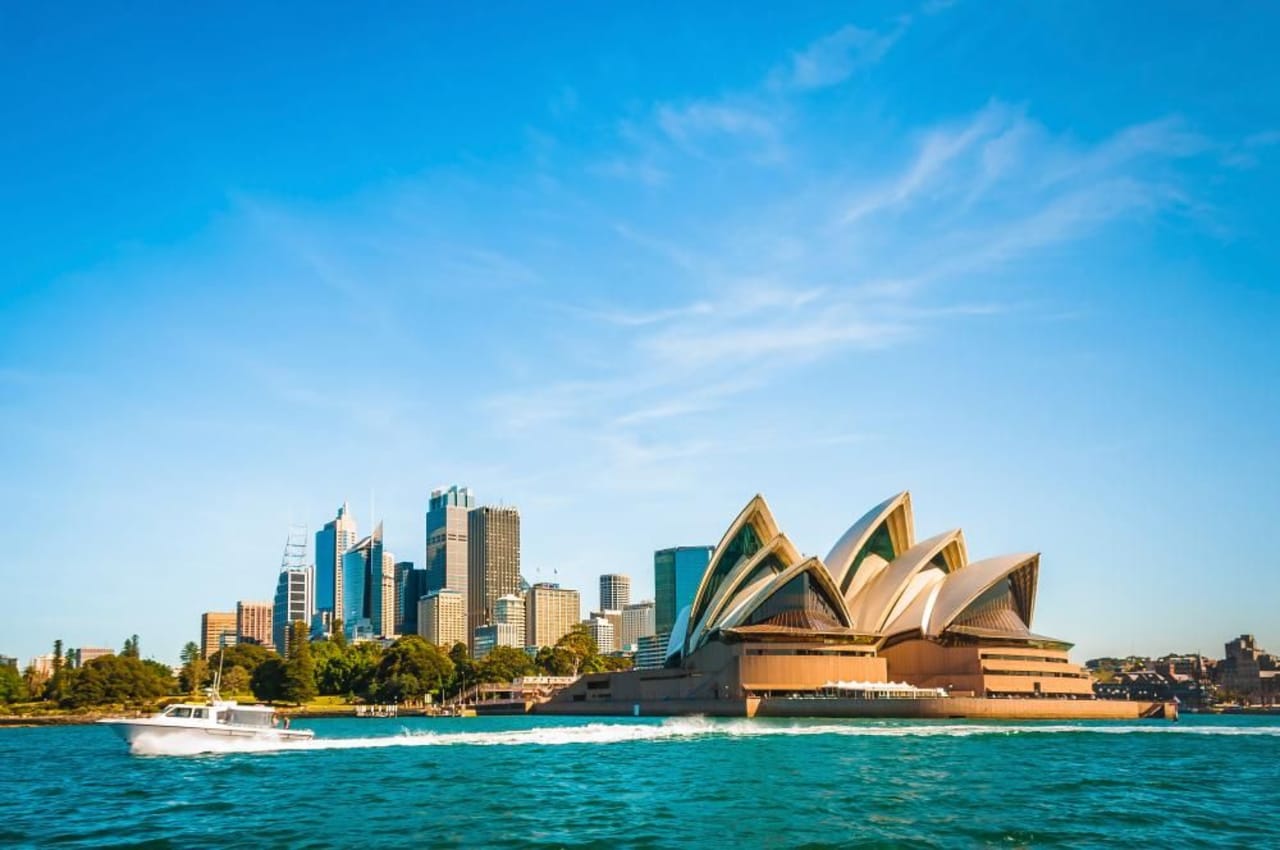 Master in
Master of Professional Accounting
RMIT - Royal Melbourne Institute of Technology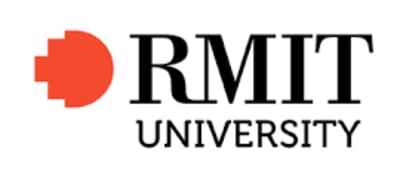 Key Information
---
Campus location
Melbourne, Australia
Study format
Distance Learning, On-Campus
Application deadline
Request info
Earliest start date
Request info
* Full-fee places: AU$27,840* per annum
Scholarships
Explore scholarship opportunities to help fund your studies
Introduction
Coronavirus (COVID-19) update: Learn online now and on campus later.



At RMIT we don't want our students to miss out on a semester or a year of study if we can help it. We have updated hundreds of courses with online enabled learning options while not compromising on the quality of education and student outcomes. Find out how we're helping you continue to go to uni during COVID-19 with our online enabled study.
Take your career to the next level
By studying the MPA, you're making a long-term investment in your career development and the development of the accounting profession globally.
Why study professional accounting?
RMIT's Master of Professional Accounting is designed primarily for students from non-accounting backgrounds who want to develop an understanding of the technical and social dimensions in accounting and business.
Improve your skills
The International Federation of Accountants (IFAC), CPA Australia and Chartered Accountants Australia and New Zealand have helped design RMIT's postgraduate professional accounting programs to ensure we're in-step with the future needs of professional bodies and employers.


Broaden your career choices
The MPA provides a broad-based accounting and business qualification for a career in many industries and sectors. It is designed for graduates from any discipline who are considering a career in accounting for the first time, providing many opportunities for industry-based, practical learning.


Network with like-minded professionals
If you are currently in a role that demands accounting knowledge, we'll get you up to speed with the latest industry practices and standards. If you're thinking of stepping out on your own, the Business Skills for Start-Up's elective will help you put your best foot forward.
Develop your skills and capabilities
Through case studies, industry feedback and design-led problem-solving, you will develop professional capabilities so you can confidently apply your knowledge in any workplace.
What you will study
This program combines core and elective studies in accounting, plus the opportunity for short-term study overseas. So while you discuss how international accounting standards apply to a range of industries with world experts, you're earning academic credit.
Students can complete the RMIT Master of Professional Accounting through two years of full-time study - even less time if you are a business graduate. And while you're earning your degree, you will also be working your way to associate membership of CPA Australia.
Develop an understanding of:
the technical and social dimensions of accounting and business.
professional and cross-cultural skills required in global workplaces.
the expectations facing accounting professionals through projects with industry and community-based organisations.
the importance of management accounting to effective decision-making through a major team project.
Learn here, succeed anywhere
At RMIT, we understand the importance of providing learning experiences that allow creative and collaborative problem-solving. Exposure to realistic experiences and industry feedback during your studies gives you the skills to succeed in the global job market.
RMIT is recognised as being among the top 10 universities in Australia for the teaching of accounting and finance.

Details
This professionally accredited program is designed to provide graduates of non-accounting disciplines with a broad-based accounting and business qualification to broaden their career prospects.
The Master of Professional Accounting is designed primarily for students from non-accounting backgrounds who want to develop an understanding of the technical and social dimensions in accounting and business. It is a broad-based qualification that combines core accounting studies with authentic learning experiences delivered through industry-informed work-integrating learning courses and global study experiences.
Through this combination of accounting studies and electives designed to develop valuable professional and cross-cultural skills, RMIT's program is suited to current workers who have progressed into a role that requires accounting knowledge, as well as people contemplating a career in accounting for the first time.
For students interested in completing CPA Program™ Segments, please see details of RMIT's Master of Professional Accounting (CPA Extension) program.
How you will learn
This program is available:
at the Melbourne City campus, offering up to two intakes a year.
online through Open Universities Australia (OUA), offering up to three intakes a year.
RMIT offers a variety of learning and teaching approaches including lectures, seminars, studios, workshops, presentations, group discussions and syndicate work.
Through RMIT University's online learning portal, myRMIT, you will be able to view online resources and learning activities created by lecturers, access course materials via Canvas, collaborate with lecturers and fellow students and access your student email account.
Educational software, Canvas, other online and digital resources and printers are accessible on campus via the RMIT wireless network using your own laptop, tablet or smartphone or via computer facilities on-campus. You will be able to access the same software from home using myDesktop.
Ongoing assessment throughout the semester includes examinations, essays, reports, presentations, group projects, research projects, quizzes and tests, blog journals and practical assignments.
Industry connections
This program has been developed in consultation with stakeholders including employers, professional bodies, alumni and students, the International Federation of Accountants (IFAC), CPA Australia and Chartered Accountants Australia and New Zealand.
A key feature of the MPA program is the focus on work-integrated learning (WIL) activities in which students integrate academic learning with practical work experiences such as projects with industry and community-based organisations. The WIL experience can give you an edge when you're ready to start your career.
The designed WIL course for this program is Strategic Management Control Systems. In this course, you will work on a major team project to demonstrate your understanding of management accounting as a system for recording, processing, reporting and analysing information for effective costing and managerial decision-making. You will be involved in authentic engagement with partner organisations who provide feedback and insights about changes in a range of industries that affect management accounting systems in organisations.
Work-connected and industry-relevant options available for this program include:
Working in a student team as part of the Fastrack Innovation Program. In this elective course, you will work with mentors to develop and present a solution to a real problem. This form of fast-prototyping is designed so that external organisations can tap into fresh thinking from RMIT students.
A Postgraduate Business Internship elective where you take up a position for one or two days per week for one semester. This position is normally unpaid and is designed to develop your soft skills and increase your overall employability upon graduation.
International opportunities
Global study and work is a unique feature of the program. You can combine an overseas travel and cultural experience with coursework completed in intensive mode and have this credited towards your degree. They depart during the Australian summer or winter vacations and are usually undertaken in the final semester of the master degree.
If you are planning to include a study tour as part of your program, you are advised to check that you have the required number of student electives or credit points available.
Other global mobility options available for this program include:
Study abroad
Student exchange
Global Entrepreneurship and Internship Program (GEIP).
Duration
1.5 years full-time or part-time equivalent (with advanced standing)
2 years full-time or part-time equivalent (without advanced standing)
Depending on your previous studies and experience you could also be eligible for credit towards your program. Credit granted may reduce the amount of study you need to complete.
Electives and program structure
This masters degree comprises core and elective courses.
Elective courses in the program provide an opportunity for you to study in a range of business areas or to select courses from disciplines such as languages and science. You may also combine an overseas experience with your studies by undertaking a global study intensive in North America, Asia or Europe.
If you are interested in starting up your own business, you may want to find out more about BUSM4598 Business Skills for Start-Ups, an elective course that covers the key stages of enterprise formation from concept through to launch.

Career
Graduates may work in small, medium or large organisations in public accounting practice, commerce, government or the not-for-profit sector. You may even consider the exciting possibility of starting your own business.
Graduate roles may include:
Working with senior managers on planning and disclosing social and environmental activities of the organisation.
Monitoring and reporting on the cash flow and financial resources of the organisation.
Preparing information for organisational strategies.
Preparing integrated reports for financial and sustainability reporting.
Participating in the preparation and evaluation of business plans.
Participating in the development and review of performance management systems.
Providing financial and taxation advice.
Running a small business.

Admissions
An Australian bachelor degree or equivalent, or higher level qualification, in a business-related discipline from a recognised tertiary institution; or
An Australian bachelor degree or equivalent in any discipline and a minimum of three years full-time equivalent management experience*; or
The RMIT Graduate Certificate in Professional Accounting.
*Applicants will be required to submit a curriculum vitae (CV).

Fees
This program is offered on a full-fee paying basis only. If you are offered a place, you will need to pay the full tuition costs of your program. However, eligible students (such as Australian citizens or holders of an Australian permanent humanitarian visa) may apply to defer payment of some or all of their tuition fees via the Commonwealth Government's FEE-HELP loan scheme.
2019 indicative fees:
Full-fee places: AU$27,840* per annum
*Amounts quoted are indicative fees per annum, and are based on a standard year of full-time study (96 credit points). A proportionate fee applies for more or less than the full-time study load. Tuition fees are adjusted on an annual basis and these fees should only be used as a guide.
Scholarships
RMIT awards more than 2000 scholarships every year to recognise academic achievement and assist students from a variety of backgrounds.