Master in
Master of Energy Economics
Rice University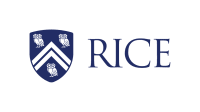 Introduction
The Master of Energy Economics (MEECON) is a 12-month, full-time professional master's program designed to educate future leaders and strategic thinkers in the energy sector. Students develop skills to provide insightful analysis of energy markets in order to inform future market orientation, capital asset decisions, and firm strategic direction. Built upon programs in the Economics Department and the Baker Institute's Center for Energy Studies (CES), the Master of Energy Economics provides a new avenue for energy professionals to develop human capital relevant for business development and/or strategic planning roles.
About the Program
The Master of Energy Economics (MEECON) trains participants to provide insightful analysis and to inform such things as capital asset decisions, firm strategic direction, and future market orientation by combining the disciplined study of the market and economic principles with a deep understanding of the functioning and interconnections of the energy industry.
We are particularly proud to offer the program here in Houston, the widely recognized energy capital of the world. Our program collaborates with reputable scholars from around the country to teach program electives and impart a deeper understanding of specialized fields as well as give participants an opportunity to network and field questions directly to the experts.
More specifically, participants will:
Learn to analyze energy markets and the micro and macro impacts of various stimuli;
Develop quantitative skills to better utilize data to inform strategic decisions;
Obtain insights into commercially-oriented analysis through internships;
Gain a better understanding of the factors that contribute to dynamic and perpetually changing energy markets.
2019-2020 Current Student Profile
Class Size: 26
Average age: 28
Age range: 22-47
Average work experience: 5 years
Countries Represented: Algeria, Brazil, Canada, China, Ghana, Mexico, Pakistan, Saudi Arabia, Sweden, Turkey, United States, Venezuela
Undergraduate Majors Represented: Accounting, Business, Chemistry, Economics, Electronic Commerce, Finance, Government and Public Relations, Industrial Engineering, Mathematical Statistics, Mechanical Engineering, Petroleum Engineering
Most recent role in the energy sector: Research Analyst, Strategic Planning, Product Development, Production Engineer, Investment Advisor, Broker, Securities Analyst, Government Affairs, Investment Banking, Consultant, Project Coordinator
Professional Resources
Although the program provides assistance with career counseling, employer visits, and networking events throughout the academic year, it is the sole responsibility of each Master of Energy Economics to obtain his or her own internship and employment. All Master of Energy Economics students have full access to Rice's Center for Career Development (CCD) and receive a one-year complimentary membership to the James A. Baker, III Institute for Public Policy Young Professional Roundtable (RYP).
Students are encouraged to begin supplementing their academic tenure with professional development opportunities and taking advantage of the multitude of resources available as soon as they matriculate at Rice. Whether students are looking for entry-level positions or for upward mobility within their current organization, successful students have found it essential to maintain a systemic approach to efficiently balance the program's academic rigor and an effective job search.
Career Opportunities
Employment Outcomes
The Master of Energy Economics surveys our most recent graduates annually. The information presented in our database is a summary of our employment outcomes for the Class of 2016, Class of 2017, and Class of 2018. When reviewing this information please keep in mind prior education, training, and interests play a significant role in the types of positions our graduates seek and obtain. Many of our students come to Rice with prior professional degrees and prior professional experiences. Some students use their Rice education to expand their current roles while others completely change the direction of their career.
English Language Requirements
Certify your English proficiency with the Duolingo English Test! The DET is a convenient, fast, and affordable online English test accepted by over 4,000 universities (like this one) around the world.