MA in
MA in English - Creative Writing
Queen's University Belfast - Faculty of Arts, Humanities and Social Sciences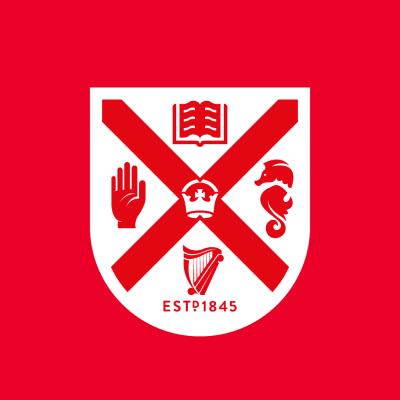 Key Information
---
Campus location
Belfast, United Kingdom
Tuition fees
GBP 19,100 / per year *
Application deadline
Request info
Earliest start date
Sep 2024
* Northern Ireland and Republic of Ireland: £6,980 | England, Scotland or Wales: £8,360 | EU Other and International: £19,100
Introduction
If you have a commitment to imaginative writing, if you would like to develop your artistic practice, build your professional skills as an author and engage with the vibrant creative community of the Seamus Heaney Centre, then the MA in English (Creative Writing) is for you. The programme includes prose writing (fiction and creative non-fiction) and script writing (screen and stage), and invites you to explore all these modes of writing before choosing a specialism.

You will be challenged to explore many different types of writing, to entertain new ideas, to read adventurously and to respond with rigour and generosity to the work of your fellow writers. You will develop your practice as an independent writer and a self-reflective lifelong learner, and build your understanding of the literary marketplace and of the commercial aspects of literary production.

You will be taught by experienced novelists, playwrights and screenwriters, attend workshops with visiting authors, publishers, editors and agents, and contribute to the rich tradition of literary creativity at Queen's University, Belfast.
English - Creative Writing Highlights
Queen's is ranked 2nd in the UK for Creative Writing in the Times and Sunday Times Good University Guide 2022.
World Class Facilities
The Seamus Heaney Centre is an internationally-recognised hub of excellence for literature and imaginative writing, and a central element of Northern Ireland's literary community.
Internationally Renowned Experts
Creative Writing students are taught by experienced novelists, playwrights and screenwriters, and we are fortunate to have attracted staff with international profiles.
Student Experience
Students have access to workshops with visiting authors, publishers, editors and agents and have a number of opportunities to present their work, including at the Common Ground postgraduate conference held each year by the School of Arts, English and Languages.
Curriculum
Students may enrol on a full-time (1 year) or part-time (3 years) basis. Individual modules may be studied as a short course. Part-time students typically complete one or two modules per semester. Full-time students typically complete three modules per semester.
The MA is awarded to students who successfully complete six taught modules (120 CATS points) and a 13,000-13,500 word prose or script dissertation (60 CATS points).
Exit qualifications are available: students may exit with a Postgraduate Diploma by successfully completing 120 CATS points from taught modules or a Postgraduate Certificate by successfully completing 60 CATS points from taught modules.
Compulsory Modules
Semester 1
(1) Craft and Technique (ENG7093)
(20 CATS; compulsory)
This module is about learning to read as a writer: reading in an interrogative way, closely examining various master texts in order to widen skills and learn new methods. Master texts, including novels, plays and screenplays, are chosen to illustrate aspects of craft and analysed to illuminate students' own writing. Taught in a weekly seminar, the module deals with a range of key issues in creative writing, including aspects of craft, the development of technique, the demands of structure, and approaches to characterisation.
The final assessment is by a creative piece written in response to one of the module's set texts. By the end of the module, all students will have developed and honed their analytical skills in evaluating prose and drama and will have practised applying new skills in their own creative work.
(2) Creative Writing Workshop 1: Drama (ENG7097)
(20 CATS; compulsory)
This weekly workshop involves students writing scripts to be discussed with the convenor and other students. The workshop is a forum to share work-in-progress in an atmosphere of friendly rigour. At least two students per week present their evolving texts to the group and examine them in detail with a view to providing a set of notes for the basis of the next draft. The module's fundamental aim is to induct students into the discipline of rewriting, thus provoking writing of real value.
(3) Creative Writing Workshop 1: Prose (ENG7292)
(20 CATS; compulsory)
This weekly workshop involves students writing prose, typically fiction, to be discussed with the convenor and other students. There will be weekly opportunities for the students to receive feedback on their developing prose. The fundamentals of prose writing will form the basis of the course materials: narrative voice, character, narrative, plot, dialogue, and setting.
Semester 2
(1) Creative Writing Workshop 2 (ENG7095 / 7096)
(40 CATS; compulsory)
These are weekly two-hour workshops to which students bring their scripts and fiction to be discussed with the convenor and other students. The modules are designed for both prose specialists and dramatists; writers in both forms can benefit from the creative cross-fertilisation between these distinct but complementary disciplines. Students receive regular feedback on their developing work. Various topics underpinning the craft of writing will also be examined and discussed.
Both Prose and Drama workshops are available to all students, but you opt to be assessed in one form. Students will move towards greater specialisation as the year progresses, choosing to be assessed either in Prose or Drama for the full 40 CATS points.
Continuing on from the Semester 1 drama workshop, the drama workshop module places greater emphasis on getting work into the marketplace.
The second semester Fiction Workshop has an emphasis on the purpose and value of writing, seeking to identify some of the energies that might drive an author.
Professionalising the MA (ENG7988)
(20 CATS; compulsory)
In this new module, students are introduced to the professional marketplace through conversations with industry professionals and a focus on the skills and materials fundamental to professional work, including techniques for seeking out professional contacts and pitching or submitting creative projects.
Dissertation
Creative Writing Dissertation (ENG7099)
(60 CATS; compulsory)
Students will be assigned a supervisor under whom they will complete major creative work. (Prose or drama 13,000-13,500 words.) The dissertation is primarily a student-led individual research project, during which students will put into practice the skills and crafts honed during the two taught semesters. It is worth 60 CAT points or one-third of the overall Master's programme.
Rankings
Queen's is ranked 6th in the UK for Creative Writing in the Complete University Guide and in the Times and Sunday Times Good University Guide 2021.
Career Opportunities
Graduates from these programmes have a good employment record. Professions including publishing, journalism, public relations, teaching, advertising, the Civil Service, business, industry and the media, all recruited from our pool of graduates. Some students choose to continue their studies to PhD level on a chosen, specialised topic in Creative Writing.
Queen's postgraduates reap exceptional benefits. Unique initiatives, such as Degree Plus and Researcher Plus, bolster our commitment to employability, while innovative leadership and executive programmes alongside sterling integration with business experts help our students gain key leadership positions both nationally and internationally.
Degree plus award for extra-curricular skills
In addition to your degree programme, at Queen's, you can have the opportunity to gain wider life, academic and employability skills. For example, placements, voluntary work, clubs, societies, sports and lots more. So not only do you graduate with a degree recognised from a world-leading university, you'll have practical national and international experience plus a wider exposure to life overall. We call this Degree Plus. It's what makes studying at Queen's University Belfast special.