A warm welcome from college director
"For many deciding to commit to further and higher education or coming back to study it can be a very big decision. We pride ourselves on supporting all our learners to build on their academic know-how and support in the practical competencies required in the workplaces that you will be seeking employment".
Portobello Institute was established in 1981 and is built on the shoulders of some very wonderful and inspirational individuals. The Institute was originally set up by Delia Lyons and has been continuously advanced by her daughter Rebekah Lyons, another forward-thinking and hard-working woman.
Delia's legacy, vision and values continue to be part of everyday life at the college and are constant reminder through Rebekah's want to constantly seek out new opportunity while ensuring that the ethos and quality first developed by her mother are retained.
Since 1993 we have been delivering beauty, makeup and fashion courses at Portobello Institute, all fully accredited through awarding bodies ITEC and QQI.
In 2005 we gained Quality Assurance for the Institute with FETAC, the further education and training awards council, and began developing and delivering an array of programmes throughout all departments within the Institute.
In 2009 we gained quality assurance with HETAC, the Higher education and training awards council, for our Higher Certificate in Arts in Montessori Education and in 2012 we gained accreditations to deliver the BA in Early Childhood studies with London Metropolitan University and have been successfully developing new degree programme deliveries up to 2018.
In 2012 we created a Centre for Modern Environment with programmes including facilities management, waste and energy management, all accredited through awarding body BIFM.
In 2014 we gained accreditation to deliver London Metropolitan Universities BSc (Hons) in Sports Science and Physical Education and Sports Therapy and in 2018 we have developed exclusive BSc programmes in performance analysis, physical education & coaching and psychology.
Over the years as new departments and courses have developed at the Institute, our commitment to quality, care for the learner, a structured approach to learning and a focus on industry links has always been pivotal to what we do.
Our strategic alliances with industry allow our students to gain excellent work experience opportunities and often job offers on completion of their programmes. Nothing is too much trouble for us, we want our students to succeed.
The college mission is to make education accessible to everyone and to support those with the courage to take that leap into the new and unknown and this is central to what we do at Portobello Institute.
"Remember success looks very different for each and every person. We encourage our students to focus on their own journey and enjoy the process of learning with us".
Denise Flood, College Director

pasja1000 / Pixabay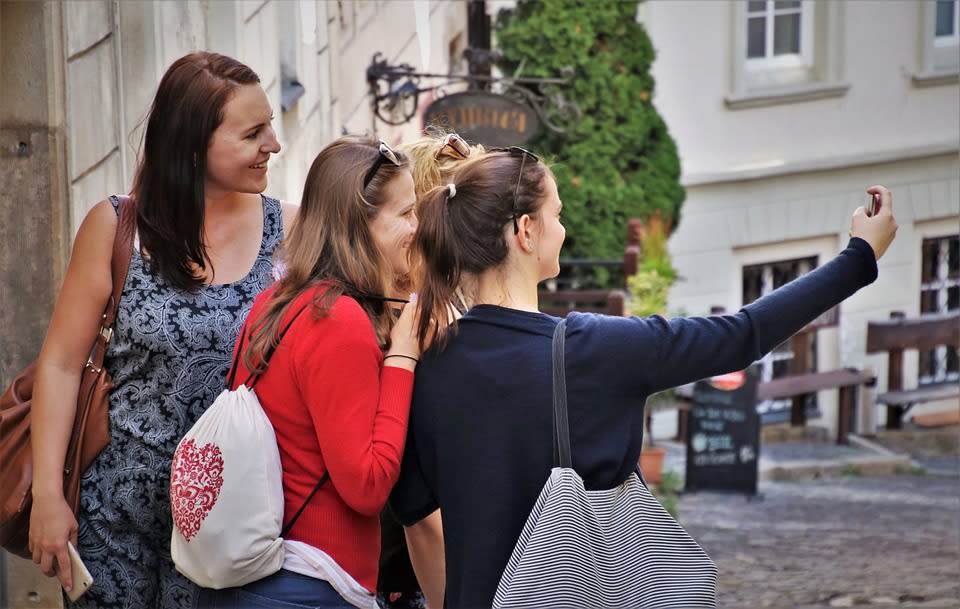 Our Values
We Care
There is a strong and shared ethos of personal care for all students who come to study at Portobello Institute. Every student is personally known by their name, ambitions and their goals are understood and valued, in a supportive environment.
Supporting Courage
For many students it takes courage to follow their passion and Portobello has been the perfect choice for those wishing to choose a specific route with a full support system in place to ensure learners achieve their best educational goals.
Quality tutors
Many of the tutors at Portobello Institute have long service with the college who all know and fully believe our ethos of care. Our tutors are hugely regarded in their own industry as practitioners, leaders and innovators.
Industry focus & links
Through studying at Portobello Institute students get the opportunity to gain quality work experience within their chosen sector while studying which ultimately can lead to securing jobs on completion of courses. Graduates are highly sought after and numerous employers seek out and encourage links with the college and its graduates.
Student support & class size
Our philosophy at Portobello Institute is to ensure that each and every student is supported to have the opportunity to achieve their personal best. This includes small class sizes, so students will know their classmates and their tutor knows them. Learners are free to book one to one tutor support, access assignment support with the ability to submit draft assignments with feedback for improvement to submit the best final version.
A dedicated programme and quality management team is fully available to assist with students with any queries and discuss any personal challenges. We are here to encourage and support all students to stay on their learning journey and to realise their personal best.
Study life Balance
Across all departments, we support learners to work smarter. Learners who achieve a good study-life balance ultimately achieve more academically. Study time, spending time with family, participating in hobbies are all important to maintaining a positive study-life balance. Getting the right balance is important and will help maximise the time spent on study.
Giving Back
At Portobello Institute we understand the importance of giving back has a small in-house charity we set up called "Dochas Leanai". College director Denise Flood travels to India and Belarus twice a year with a team of about 15 individuals, across staff and students. Devoted work includes training Montessori teachers and setting up Montessori schools in slum areas in Pune India.
The charity is also heavily involved in supporting training in a girls rescue centre and in a small school for profoundly hearing-impaired children. This involves self-defence training in a community project to young boys and sports and arts and crafts camps in a slum school in Pune.