Master in
UK-China Master of Finance
Peking University HSBC Business School (PHBS)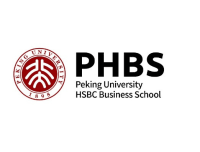 Introduction
This course aims to provide our students with the opportunity to undergo a comprehensive and rigorous study in current financial theories, financial markets, investment banking, and digital technologies. In addition to an MA in Finance, this course is duly recognized by the Charted Financial Analyst (CFA) and it would aid students in their future preparations for undertaking the CFA examination.
As the MA in Finance is a two-year cross-border program, our students will spend their first year, studying on our campus on Boars Hill in Oxfordshire, United Kingdom, and in their second year, our students will undergo their studies on our campus in Shenzhen, China. Our students will study in a world-class university, in two countries, with internationally renowned academics. At the end of their studies, they will be equipped with critical and practical problem-solving skills in finance which will make them extremely competitive and well sought after in the world of banking and finance.
Our campuses are equipped with state-of-the-art facilities. Furthermore, to enable our students to obtain the most current and up-to-date knowledge and skills, our students will study with academics who are forefront in their research in finance. Our students will also study the latest in-demand topics in finance like Fintech, Blockchain, Big Data Science, and AI Analytics which are extremely useful in business applications.
Since opening up to foreign trade and investment and implementing free-market reforms in 1979, China has been among the world's fastest-growing economies, with real annual gross domestic product (GDP) growth averaging 9.5% through 2018, a pace described by the World Bank as "the fastest sustained expansion by a major economy in history. Thus, with the one-year study in China, this MA in Finance program provides our students with the stellar opportunity and advantage to develop an in-depth understanding of the workings of Chinese businesses, the Chinese economy, and its financial industry. Furthermore, it will also allow our students highly sought-after access to employment and entrepreneurship in the region.
Academic excellence: This course is designed and delivered by faculty members who had received their Ph.D. from top universities in the world. Our finance research department is distinctive and it draws upon the expertise from worldwide forefront research hubs in finance.
Scholarships and Funding
A range of scholarships is available for candidates who demonstrate excellent academic records and exhibit excellent professional and personal skills.
PHBS School Sponsored Scholarships
In order to enhance the diversity of our student body, PHBS has created a school-funded scholarship, specifically for international students. The scholarship provides qualified international students with strong academic and professional records with either half-tuition or full-tuition scholarship funding.
Chinese Government Sponsored Scholarships
For those applicants who do not receive school-sponsored scholarships, the Chinese government offers grants to international applicants interested in pursuing higher education in China.
Each year the China Scholarship Council (CSC) awards funding to hundreds of foreign students studying in China. While the CSC-funded scholarship will not fully cover the tuition cost at PHBS, the grant will go a long way towards easing the financial burden of relocating to China to study.
UK Scholarship Opportunities
Aside from the PHBS scholarships which are determined based on individual applications from the Shenzhen campus, there are a number of other opportunities available for International students studying in the UK.
Chevening Scholarship
Commonwealth Master's Scholarships
Commonwealth Shared Scholarships
Government Postgraduate Scholarships
FindAMasters
British Council
Marshall Scholarship (USA)
It is also worth checking whether your own country's government has specific scholarships that would be relevant to you!
Curriculum
Course Modules
Students need to choose 16 courses from the 19 courses below, plus the research project and dissertation.
Foundation: Academic Writing /Business Mathematics
Microeconomics/Managerial Economics
Macroeconomics
International Finance
Applied Econometrics
Understanding of Chinese Economy and Development
Corporate Finance
Financial Markets
Blockchain & Currency
AI Analytics I (general) and II (advanced)
Big Data Science for Finance and Banking Study
Financial Risk Management/Financial Derivatives
Financial Markets and Investment in China
Behaviour Finance
Fixed Income Securities
Financial Economics
Merger and Acquisition
Business Chinese
Independent Study of China
Graduate Thesis Seminar
Career Opportunities
After the successful completion of an MA in Finance with Peking University, our students have not just the distinct opportunity to advance their careers with prestigious international organizations, multinational corporations, and governments over the world, they have the added advantage of being highly sought after by prestigious companies in China and companies who want to set up bases in China. Moreover, our students' entrepreneurship ideas and ambitions will be fully supported by various funding opportunities that are available in Shenzhen. Furthermore, as Peking University Alumni, our graduates will have access to the invaluable and prestigious Peking University Alumnus Network all over the world.
For our outstanding graduates who are interested in pursuing a doctoral degree, with Peking University, the University will also assist them in their selected research topics through the provision of a suitable supervisor and a scholarship if their application is successful.