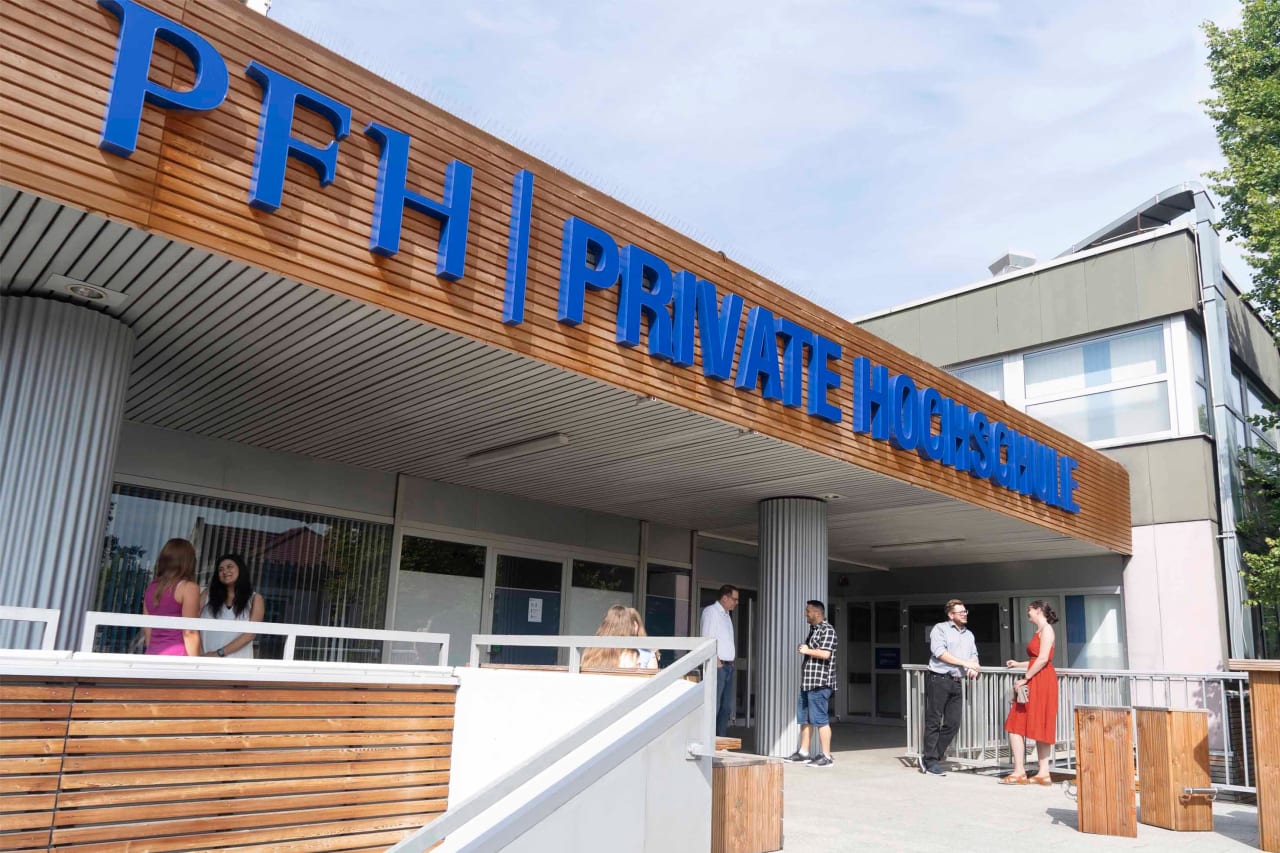 MSc in
Master of Science in User Experience Management & Design
PFH Private University of Applied Sciences

---
Campus location
Stade, Germany
Tuition fees
EUR 800 / per month *
Application deadline
Request info
Earliest start date
Apr 2024
* students and alumni of PFH - 700 EUR per month
Introduction
Have you ever been triggered by poor user experience? Or when you install a program and it does not work the way it should? The reviews in the App Store, Play Store, etc. talk about missing or confusing functions, but there are also a lot of satisfied customers that find the app to be a life-saver.
One of the goals of the "User Experience Management & Design" program is to ensure that your program or app makes it into a group of satisfied customers. You will also learn how to develop a business model that is sustainable in the digital world, as well as other topics that will help you create a successful business model. You will be learning all of this and more by putting theory into practice and working on your own projects.
"It is amazing the details it shows you, one of the best apps I have on my phone." - Part of a review for a map app
Your Benefits
Interdisciplinary study program that includes computer science, management, and psychology
Putting theory into practice through numerous projects and case studies
Completely in English and according to the latest industry requirements
Up-to-date content provided by professors with practical experience
Selected management content in the study program
Individual support in small learning groups
Program Outcome
Your degree in User Experience Management & Design
On the one hand, the aim of the master's degree in "User Experience Management & Design" is to help you apply the skills you have acquired with your first university degree in the fields of management, psychology, and computer science, as well as your first relevant professional experience to the field of digital product and service development. On the other hand, you will acquire new and interdisciplinary competencies from the fields of psychology, business informatics, and business administration, which are necessary later in the field of digital product and service development.
To achieve this, various theoretical-analytical and conceptual-design issues from the area of user-centered digital product and service development are mainly addressed in the projects. In addition to their technical knowledge, the aim is to enable graduates to quickly familiarise themselves with new tasks methodically and systematically and to develop solution concepts.
Curriculum
The master's program lasts three semesters, in which you acquire the skills to work in companies in the area of user experience, but to also be a product owner or strategic planner in similar fields.
You will gain practical knowledge through numerous projects and case studies in each semester. In preparation for the job market, you will not only acquire the needed theoretical knowledge in the field of UX design, but you will also acquire important skills to help you apply this knowledge into practice and learn how to use the relevant tools.
In addition, you will be able to oversee projects with different frameworks and work with others to come to a successful product.
A scientific-theoretical orientation of the master's program is shown in the examination of current research statuses in the lectures, as well as in the preparation of scientific papers.
Content of the Study Program
Digital business modeling, strategy, and marketing
Basic and advanced knowledge in psychology, computer science, and international management - according to your previous education
UX Evaluation I & II
Psychology and UX Design
Conception and Prototyping
Interaction & Interface Design
Practice project
Master's thesis
Career Opportunities
With the Master of Science in User Experience & Design, you will qualify to work in companies, organizations, and start-ups as a UX designer, product owner, innovation manager, UX engineer, UX researcher, UX strategist, UX manager, product manager, strategic planner or digital information officer/manager (DIO/DIM).