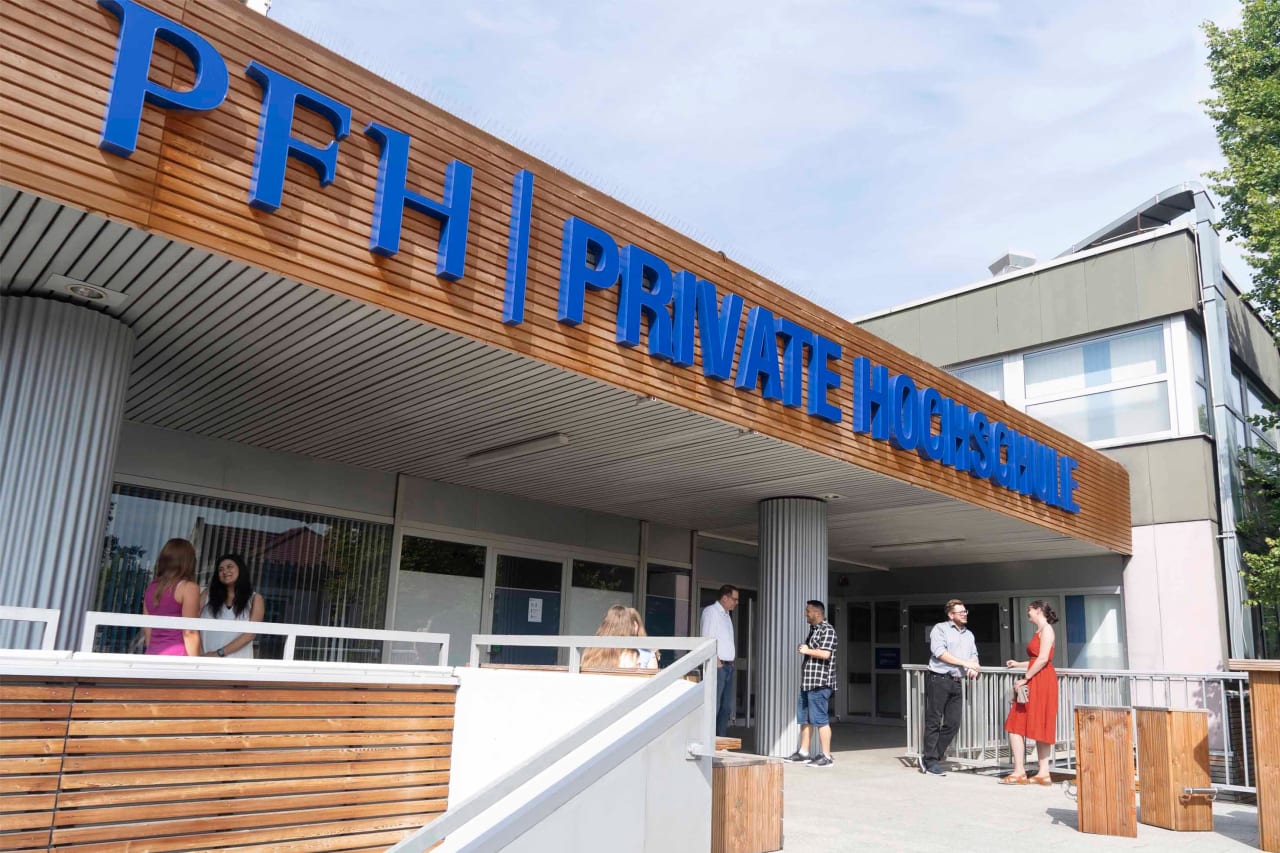 MSc in
Master of Science in Digitalization and Automation
PFH Private University of Applied Sciences

Key Information
---
Campus location
Stade, Germany
Tuition fees
EUR 900 / per month *
Application deadline
Request info
Earliest start date
Oct 2023
* students and alumni of PFH - 700 EUR per month
Introduction
Do you like to break new ground and use digital and automated approaches to do so? Would you like to study the latest developments in science and technology?
The Digitalization and Automation study program is aimed at graduates of electrical engineering, mechanical engineering, computer science, and industrial engineering. In the field of robotics, programming, and technology, you will be introduced to new developments and future-oriented topics. The special features of the newly created curriculum are the advanced study contents and varied teaching activities, such as interactive lectures and practical experiments.
The future of Master's graduates is the digital, computerized, and robotized world. You will develop a comprehensive understanding of digitalization and automation and your studies will prepare you in the best possible way to apply your knowledge in those fields.
Your Benefits
Interdisciplinary study program that includes engineering, data processing, and management
Putting theory into practice through numerous projects and case studies
Completely in English and according to the latest industry requirements
Up-to-date content provided by professors with practical experience
Selected management content in the study program
Individual support in small learning groups
Program Outcome
Your degree in Digitalization and Automation
On the one hand, the aim of the Master's program " Digitalization and Automation" is, among other things, to deepen the engineering and data processing knowledge, that have already been acquired in a bachelor's engineering degree program as well as to sustainably improve engineering-technical manufacturing processes in a global context.
On the other hand, the multi-layered knowledge should be intensified to enable students to work responsibly and successfully on the rapidly changing tasks at the crossroads between engineering, data processing, and product sustainability.
Curriculum
The Master's program lasts four semesters, in which you acquire the skills to work in companies in the area of engineering and data processing, but to also be a production manager, factory planner, and strategic planner.
You will gain practical knowledge through numerous projects and case studies in each semester. In preparation for the job market, you will not only acquire the needed theoretical knowledge but relevant knowledge for modern tools to optimize the effectiveness of the processes.
A scientific-theoretical orientation of the master's program is shown in the examination of current research statuses in the lectures, as well as in the preparation of scientific papers.
Content of the Study Program
Advanced knowledge in engineering and data processing
Project Management and Change Management
Sustainable Development
Digital Technologies
Industrial Automation and Robotics
Practice project
Master's thesis
Career Opportunities
With the Master of Science in Digitalization and Automation, you will qualify to work in companies, organizations, and start-ups as a production manager, factory planner, and strategic planner. You will be able to better understand, shape, and lead the increasingly digitalized industry of the future.