Master in Psychology
Pavol Jozef Safarik University Faculty of Arts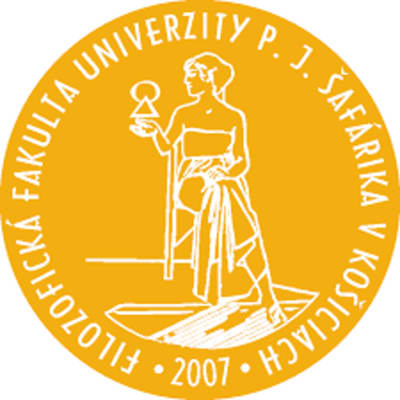 Key Information
---
Campus location
Košice, Slovakia
Application deadline
Request info
Earliest start date
Sep 2023
Introduction
The Master's Degree program in Psychology prepares graduates for practice in three basic areas: clinical psychology, counseling and school psychology, and psychology of work and organizations. During the study, the graduates will acquire theoretical knowledge and practical competencies for diagnostics, intervention, prevention, and research in the above areas. The study allows specialization by selecting the compulsory subjects and provides the universal psychological education that enables to become successful in different fields in different job positions. The graduates can work in the field of health care as clinical psychologists and neuropsychologists, in education and social care as counseling and school psychologists, in industrial and organizational areas as work psychologists, as well as researchers in research institutions.
The two-year Master's program in Psychology is accredited in Slovakia. The content of the program complies with the standards for obtaining the European Certificate of Psychology that enables performing the activities within the European Union. The Master's program is designed to prepare for professional practice in various areas of specialization, as well as to prepare for further studies at the doctoral level. Teaching focuses on a professional career, applying to real-life situations, and using active methods that enable students to acquire professional skills and knowledge.
About the Department
Pavol Jozef Šafárik University in Košice (UPJŠ) is one of the first universities in Slovakia that start offering higher education in psychology. The Department of Psychology is a modern educational institution with a long and rich history that prepares young people for their professional careers. We aim to interconnect theoretical knowledge with practice and employ modern approaches to teaching psychology based on tradition. The department is accredited to provide undergraduate and graduate education (bachelor's and master's degrees) in the field of psychology and postgraduate education (PhD.) in the Social Psychology and Work Psychology study program. Our graduates can work in a number of fields, such as clinical practice (further certification may be required to practice clinical psychology in a particular country), counseling, and school psychology, but also in the sphere of work psychology as recruiters and employees trainers. At the same time, they are also able to assist in and conduct psychological research. The department also works on various grant projects which reflect the research foci of our teachers. Our primary fields of research include self-regulation and goal-oriented behavior, topics related to health and adherence to health recommendations, self-care, topics in work and organizational psychology, developmental psychology, psychology of decision making, counseling psychology, etc.
The Department of Psychology is based in a modern building named Sokrates, which is on the premises of a newly reconstructed campus of the Faculty of Arts located near the beautiful historical center of the town. The department has its own state-of-the-art psychology laboratory, which is used not only for teaching purposes but also for conducting behavioral experiments (SUPERLAB) and research.
The training of future psychologists is done in cooperation with practitioners. Particularly, clinical psychology courses are taught in cooperation with the Faculty of Medicine of UPJŠ (e.g., Psychiatry, practical part of Clinical Psychology, and Psychotherapy are taught at the Department of Psychiatry of Louis Pasteur University Hospital in Košice). Students can thus come into contact with patients in order to acquire the necessary experience. Our department is one of few in Slovakia which offer an Introduction to Psychodynamic Psychotherapy course which is taught by leading practitioners who are members of organizations, such as the Slovak Association for Psychoanalytic Psychotherapy (SSPAP) and the International Psychoanalytical Association (IPA).
Students have the option and are encouraged to take part in community life and join student clubs (e.g., SAŠaP – Slovak Association of Psychology Students and Graduates), which organize all sorts of interesting activities for the student body. International students, in case of need, can use the services of UNIPOC (University Counselling Center), which provides psychological counseling in English.
Curriculum
Methodology
Essentials of Methodology (quantitative and qualitative research)
Experimental Methods
Essentials of Statistics
Core themes of skills in the study branch (1st level)
The core themes of skills at the 1st level of university study are linked with applying the basic knowledge in the field of theoretical and applied disciplines, psychological diagnostics (including psychometry), and methodology:
Essentials of Diagnostics
Conducting Interviews
Group Intervention techniques
Structuring Measurement tools
Design and Implementation of Experiment and Research
Data Collection
Statistical Analysis of Data
Qualitative Analysis of Data
The core of the 1st level of university study is further linked with attaining the general academic skills in the following fields:
Information Search and Orientation in Information
Book and Bibliographical Skills
Reading and Interpretation of Articles
Professional Texts Writing
Ethics