MA in
Master of Arts/Master of Fine Arts in Drawing
Paris College of Art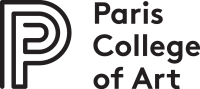 Introduction
Drawing is understood as more than a support or preparation for other disciplines: it is considered the work.
Each core workshop draws upon the individual investigations and questions arising and evolving in the studio as a starting point and provides the students with new contexts to rethink their work – to test out methods, materials, and ideas.
The aim is to explore contemporary and emerging approaches to drawing alongside the continued acquisition and practice of academic skills.
There is an expectation that students will explore a convergence rather than the opposition of the two.
At PCA Students may choose either the 1-year MA Degree Track or the 2-year MFA (Terminal) Degree Track.
The first year is common to both degree tracks with the exception of a spring semester Degree Project for MA candidates. MA students who choose to continue into the MFA would be required to complete the 3rd and 4th semesters and the MFA Thesis Project.
The program is designed with an emphasis on professional practice and research, and, for the MFA program, with a focus on the teaching of drawing, providing students with possibilities to further their work outside the context of the school. Students are taught how to apply 'drawing' in its many forms to unfamiliar and diverse situations and are encouraged to invent projects that will continue beyond the scope of the MA/MFA.
Every student will take part in a form of collaboration where they will bring their drawing practice into dialogue/conversation/exchange with artists, designers, and creative professionals from other fields. The collaborations are devised according to each student's needs in order to challenge each individual and are expected to provoke potentially radically different departures for their work.
What are the advantages of studying in Paris?
PCA's links with cultural institutions provide extended 'studios' in which students are invited to work, and areas of specific research can be developed.
Particular interest in the practice of drawing has been evident in Europe and the U.S. for the last two decades and does not appear to be waning.
Specifically, Paris has been hosting the yearly art fair 'Drawing Now' since 2007; a Paris-based magazine titled Roven which focuses on contemporary drawing has been successful since 2009; and the Prix Canson, created in 2011 and one of the most prestigious annual drawing prizes in the world, exhibits its winners in major museums and galleries in Europe.
Curriculum
MA Curriculum
One-Year Program
Studio 1: Experimentation
Masterclass Series 1: Drawing: Anatomy / Drawing and Actions
Introduction to Research & Methodology
Masters Electives
Studio 2: Collaboration
Intermediate Research & Methodology
MA Thesis
Degree Project
Professional Networking Series
MFA Curriculum
Year One
Studio 1: Experimentation
Masterclass Series 1: Drawing: Anatomy / Drawing and Actions
Introduction to Research and Methodology
Educational Principles
Studio 2: Collaboration
Masterclass Series 2: Drawing: Natural Forms / Calligraphy
Intermediate Research & Methodology
Masters Electives
Year Two
Studio 3: Drawing in Art And Design Education
Masterclass Series 3: "In Sity" Line and Place / Drawing: Architectural Space
Advanced Research & Methodology
MFA Thesis
Degree Project
Professional Networking Series
Masters Electives
Ideal Students
This program is designed for students whose creative practice is predominately rooted in drawing. Candidates for the program will be seeking new contexts and experiences for developing established/existing practices.
The program is open to any applicant who has successfully completed an undergraduate degree (BFA, BA, BSc, BID, BArch, etc.) with a studio component, or acquired basic technical skills (e.g., drawing) through other educational or professional experiences. (Applicants without a BFA are required to have at least two semesters of Art History. A portfolio will be required demonstrating a fine arts practice).