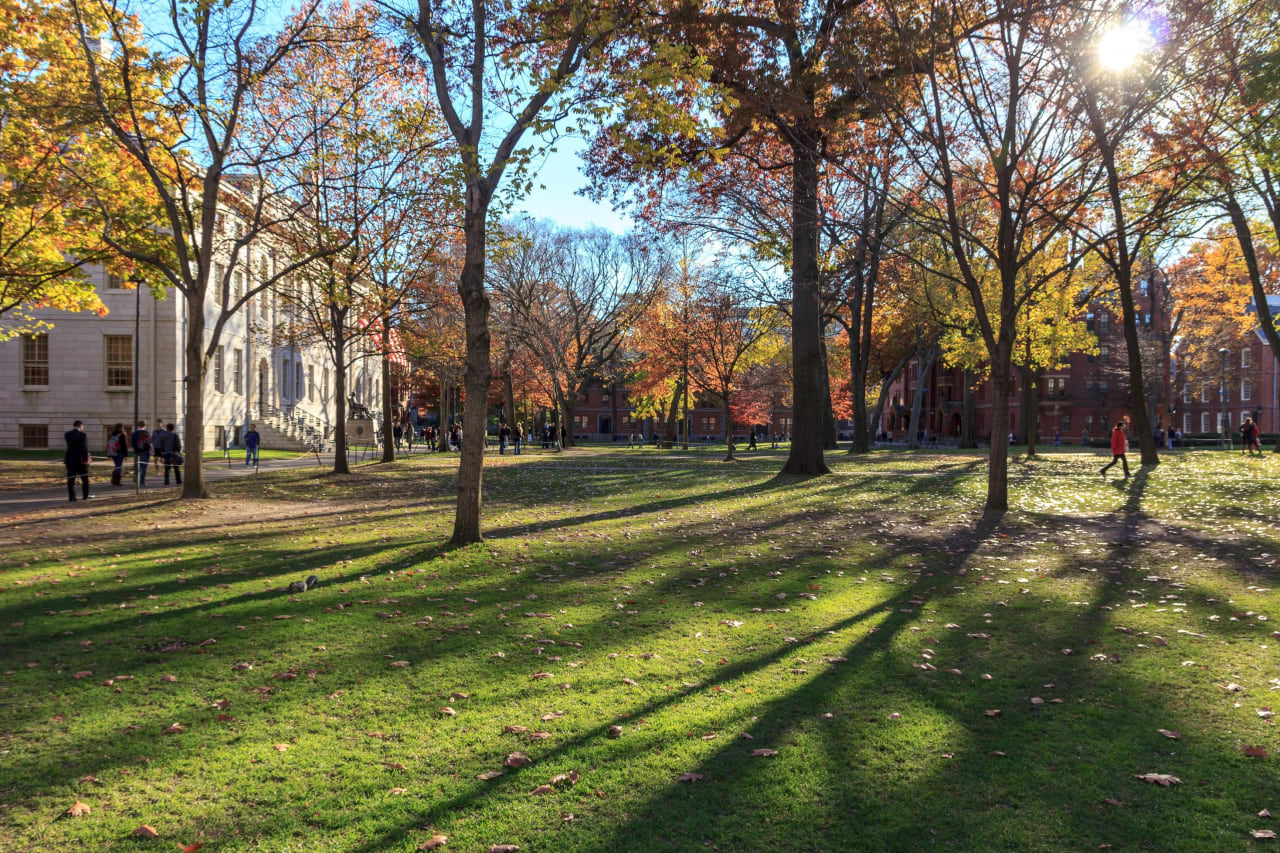 MA in
MA in Mythological Studies
Pacifica Graduate Institute

---
Campus location
Carpinteria, USA
Application deadline
Request info
Earliest start date
Request info
Introduction
MA in Mythological Studies
Classes begin early September
By discerning the underlying similarities and threads in the world's myths and traditions, we better understand our shared humanity, while honoring the diverse ways human beings live and make meaning of their experience.
The Mythological Studies Program at Pacifica
M.A./Ph.D. in Mythological Studies with Emphasis in Depth Psychology
The foundation of Mythological Studies at Pacifica is the close reading of primary texts from a variety of cultural and religious traditions. These courses encourage interdisciplinary scholarship, giving particular attention to myths, iconography, symbols, religious beliefs, and ritual practices. Historical and contemporary approaches to the study of myth are also carefully reviewed.
The study of myth can help guide us with its storehouse of narratives and images, facilitating our personal and collective transition into a more vibrant reality. Myth reveals the unconscious narratives of both past and present, making the study of myth vitally important to our time. Issues of faith and violence, sexuality, the sacred and the secular, all co-mingle in the history of world religions and literature to weave the stunning tapestry that is mythological studies.
Renowned mythologist, professor, and author Joseph Campbell taught that myth has the power to touch our deepest creative energies, and to generate symbolic images that confer significance upon the complexity of modern life and history. It thrives on paradox, ambiguity, and the shape-shifting ways that metaphor informs and transforms our lives. Cultivating the mythic imagination leads to self-revelation and a profound and dynamic understanding of cultures our own and others.
Mythology and Religious Traditions
The foundation of Mythological Studies at Pacifica is the close reading of primary texts from a variety of cultural and religious traditions. Attention is given to myths, iconography, symbols, religious beliefs, and ritual practices. Historical and contemporary approaches to myth illumine its enduring power in the postmodern age.
Myth and Literature
The courses in this domain focus on the interpretation of classical literature, poetry, and literary works from the ancient to the postmodern periods.
Throughout the program, students engage in the close reading of classic works of world literature, including the Homer's Odyssey, the Ramayana and Mahabharata, medieval grail legends, and fairy tales. The rituals and contemplative practices of religious traditions are investigated along with mythic and archetypal aspects of modern literature, contemporary events, and popular culture. Several methods of scholarly interpretation are taught with a special emphasis on the hermeneutical approaches of depth psychology.
Depth Psychology and Culture
Depth psychology is an important resource for the study of myth, literature, religious traditions, and culture. These courses draw substantially on the work of Freud, Jung, and Hillman and provide hermeneutical approaches that complement methods used in other disciplines such as religious studies and literature.
Mentoring throughout matriculation in the program is available from core faculty members, and a student literary journal and on-line academic journal provide students with opportunities for publication. The curriculum is further augmented by an annual colloquium given by distinguished guest scholars — such as Maria Tatar (Harvard University), Jeffrey Kripal (Rice University), and Robert Segal (University of Aberdeen), author of Myth: A Very Short Introduction — who address critical issues in the contemporary study of myth and contemporary culture.
Students in the Mythological Studies Program:
Investigate mythologies and cultural traditions through the lenses of religious studies, literature, and depth psychology.
Discover recurring mythic themes in classic and contemporary literature, ritual, theater, art, music, film, and philosophy, and explore their cultural, sociopolitical, and historical contexts.
Uncover the common patterns in human life throughout much of history and the varied ways human beings live and make meaning of their experience through the study of diverse cultural mythologies.
Engage in the transformative experiences of deep reading, scholarly and creative writing, and generative discussions that advance our personal mythology in relation to communities and culture.
What You Can Do With A Mythological Studies Degree
Graduates of the program enrich their personal and professional lives through the transformative power of myth, developing highly advanced and universal skill sets useful in a broad range of professions such as education, psychology, healthcare, the arts, filmmaking, religion, business, politics, law, and community and environmental affairs.
Mythological Studies Scholarship Programs
The Joseph Campbell Scholarship Fund is for the M.A/Ph.D. Mythological Studies Program. A number of the scholarships are offered to newly admitted students in the Mythological Studies Program based on extreme financial hardship, academic merit, and content of the essay.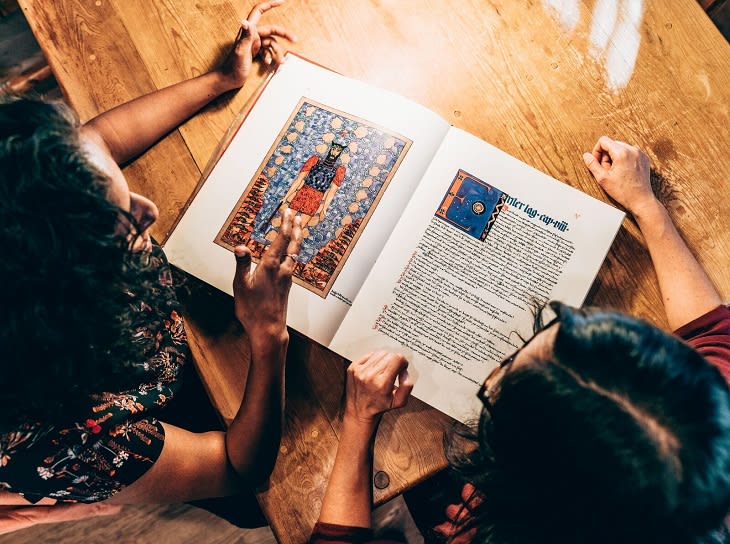 Curriculum Overview
The Master of Arts degree is awarded after the first two years of study and a comprehensive examination. The program continues with the third year of classes including a sequence of research courses and the development of an acceptable concept paper for the dissertation. The fourth and fifth years of study focus on dissertation writing and research. Continuing supervision is provided for the completion of the dissertation.
Mythological Studies classes take place Friday, Saturday, and Sunday, approximately once each month during fall, winter, and spring. There is also a five-day summer session each year.
Graduation Requirements
Degree Requirements For Graduation
Students must complete 82 quarter units to fulfill the unit requirement for graduation.
A minimum grade of "C" is required in each completed course. A cumulative grade point average of 3.0 must be maintained.
Students must attend at least two-thirds of each course.
Students must successfully pass a Comprehensive Examination during the second year of coursework. Each exam essay must receive at least 70 points. The M.A. degree is awarded when this is achieved along with the completion of 45 quarter units. To be eligible to continue taking coursework for the Ph.D. degree, students must receive at least 80 points for each exam question.
Students must pass an Oral Consultation pertaining to a concept paper for the dissertation.
Students must submit and defend an original dissertation accepted by the faculty.
Comprehensive Examination
The Comprehensive Examination is a written exam taken during the second year of the program that examines students' understanding of theoretical perspectives pertaining to myth, as well as their ability to apply them to particular cultural traditions. It also assesses students' ability to reflect on myth in relation to depth psychology, literature, and cultural issues. In addition, an oral consultation takes place in the Dissertation Formulation course during the third year of the program. The purpose of this assessment is to raise critical questions pertaining to the proposed dissertation project. Students must successfully incorporate the critique of this consultation into their dissertation concept papers in order to be advanced to candidacy.
Doctoral Dissertation
The dissertation requirements include successful completion of the advanced research courses: Religious Studies Approaches to Mythology, Research Strategies for Dissertation Writing, and Dissertation Formulation. Students must produce an acceptable Dissertation Concept Paper before enrolling in Dissertation Writing. The Dissertation Committee is composed of a Chair, a Reader, and an External Reader. Each member must possess an earned doctorate degree based on a dissertation unless this requirement is waived by the Research Coordinator of the Mythological Studies Program.
Admission Requirements
The program seeks students who have the potential to succeed in the creative application of mythological themes and psychological insights. In the process of reviewing applicants, attention is focused on past educational, creative, and professional endeavors.
Successful completion of a comprehensive examination at the end of the second year of the program and demonstrated proficiency in academic research are required for continuation into the third year of course work in the program.
Application Requirements:

Personal Statement (3-5 pages)
Resumé/CV
8-10 page Academic Writing Sample
3 letters with the recommendation form
Official transcripts – must have a bachelor's/master's degree from a regionally accredited or state-approved institution of higher education