MSc in
MSc in Marketing and Brand Management
Oxford Brookes University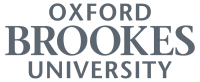 Introduction
Our MSc Marketing and Brand Management course includes an overview of brand values and a wide range of related communication channels.
You will develop a strong foundation in marketing theory and practice. Combined with a specialist perspective on brand management, including brand values and a range of related communication channels.
With practical case studies and live scenarios, you will apply brand management theory to analyse and critique what makes a successful brand. You will develop your knowledge of marketing and brand management theory. And how it is applied in practice.
The course provides you with a focus on planning and applying brand management strategies. And prepares you to work for:
a branding or marketing agency
a marketing, branding or communications department within an organisation.
There is a work placement option for those who start the course in September. This consists of a year's paid supervised work experience in a marketing role. This will prepare you for your future career.
Scholarships and Funding
International Student Scholarship
At Oxford Brookes, we are delighted to welcome international students from across the world. You help us to build a community of diversity that benefits everybody. We also understand that moving to a new country can be a challenge and we are here to support you through every step of your journey. That's why we are delighted to offer a one-year, International Student Scholarship, worth £2,000 to all international students. This scholarship will be applied automatically as a discount to your tuition fees for your first year of study. All you need to do to qualify for this scholarship is accept your offer and pay your deposit by the deadline.
EU Student Support Scholarship
We deeply value our students from the EU and we will continue to do all we can to welcome EU students long into the future. Therefore we are delighted to inform you that you are likely to be eligible for a £4,000 scholarship as part of our EU Student Support Scholarship scheme. This £4,000 scholarship will be applied automatically as a discount to your tuition fees across each year of study, provided you meet all the eligibility criteria. The scholarship is only available to EU students paying international fees.
Curriculum
Learning and assessment
You will study eight compulsory modules, including a module that will help you develop your professional and academic skills. You then choose either a dissertation or a client project.
If you start in September, you can choose the sandwich mode, which gives you the opportunity to apply for one year's paid supervised work experience in a marketing role. If you start in September and take the work placement, the course lasts two years.
If you do not take the work placement the course lasts one year.
Study modes
Compulsory modules
Introduction to the Principles of Marketing
This module introduces the key principles of marketing by studying the theories that underpin the subject. You will explore the roles of buyers, the marketing environment, and the ways in which marketers plan, manage, implement and monitor marketing programmes in the context of the international environment of the 21st century.
Understanding Customer Behaviour
You will critically appraise the behaviours of customers and their interactions with marketing. Informed by behavioural science, you will analyse why customers behave as they do and how marketing activity influences their behaviours. This analysis informs your critical understanding and implementation of both strategic and responsible marketing practices. An innovative dimension of this course is the investigation of change agents that will significantly influence the behaviours of customers in the future, for example, neuroscience, climate change and technology innovation. This is an analytical module that utilises research evidence to inform evaluation, behavioural and communications research.
Research Methods for Events and Marketing
This module delivers the skills that enable you to conduct marketing research independently. Students on the MSc programmes are expected to undertake effective research drawing upon a range of secondary and primary data sources in the preparation of coursework. It is important that you are exposed to a range of methodological issues, data collection techniques and study skills. In addition, this module is geared towards the preparation for, and successful completion of, high quality, rigorous and systematic research for business and management.
Professional and Academic Development
This professional and academic skills development module helps you to become a lifelong learner and enhances your employability. Starting with a focus on how to achieve your best academically, you will then develop your skills for employment and career planning. You will work through a self-development plan, taking the lead in your own learning and development. You will be coached in identifying, engaging in and reflecting on how you can gain from developmental activities within the University and externally.
Strategic Brand Management
You will examine how brands are created and successfully managed. You will explore the latest research and practice in strategic brand management and focus on innovative approaches to new product development. Key ethical, environmental and socio-cultural implications for contemporary brand management are analysed within regional, national and global contexts. The latest research and practice in strategic brand management and the use of social media and digital communications technology is investigated. On completing this module, you will have gained advanced knowledge of the latest tools, techniques and broader societal implications of contemporary strategic brand management.
Brand and Marketing Communications
You will explore the role and usage of contemporary brand and marketing communications and the fundamental insight that an organisation's brand strategy needs to be at the heart of all its marketing communications activities. A professional and ethically responsible focus will help you to consider multiple stakeholders' needs – eg consumers, businesses, the media, pressure groups – in a global context. A broad range of marketing communications channels and tools will be critically assessed. This includes advertising, public relations, sponsorship and digital marketing communications. Creative and strategic insights from current practice will help your understanding and application of marketing communications skills.
Digital and Social Media Marketing Strategy
Digital technologies have transformed marketing, they offer new sources of customer insight, they have dramatically changed customer behaviour, enabled new business models and impacted how organisations interact with their customers and key stakeholders. This module aims to take a strategic perspective of the digital and social media environment. It focuses on the interaction between consumers, businesses and other organisations and how thinking digitally can assist in effective marketing. Web-based media, mobile platforms, social media and digital tools are reviewed, practised and critically evaluated to identify successful performance and to create contemporary digital marketing strategies.
Global Marketing Strategy
You will build on the Principles of Marketing module, and explore the global marketing environment. There is a particular emphasis on internationalisation and the creation and development of global markets. You will understand the principles, influences, and institutions affecting the development of international trade and global marketing strategies. You will analyse opportunities and constraints in the context of global marketing strategy, and the associated organisational and control issues associated with the development of global markets. This includes an appreciation of the importance of ethical and social issues.
Final project - choose one of
Dissertation
The dissertation is an opportunity for you to explore and develop expertise in brand management. You are encouraged to choose a topic that will be valuable in your future career. This is a self-managed activity, with you driving your own research project, with guidance and advice by a supervisor, based on the proposal developed in the Research Methods in Marketing module.
Client Project
You have the opportunity to link theory to practice by analysing a real organisational issue. Having identified a project (with the approval of both the client company and the Module Leader) you investigate a particular issue, one that can be supported through the relevant literature and by conducting primary research with the client. This module is not an internship but can be taken in conjunction with an internship you have identified and are participating in. The 'issue' in question may be a current management problem for the client organisation or related to future strategic choices. The Client project provides you with a significant learning and personal development experience.
Work placement
Marketing Practice (sandwich mode)
This module is a great opportunity to gain one year's supervised full time paid work experience in the UK or internationally in a marketing role. You will investigate a marketing challenge in a commercial or non-profit organisation. Throughout this placement, you apply the practical concepts you are learning in the course. When you are working for the organisation, you will be responsible for managing a large proportion of your own learning, including tracking and recording your progress.
We provide lots of support to help you find paid work experience and gain connections with various organisations. Our placements team (WAVES) has a database that records work placement opportunities and they run numerous placements fairs where you could meet potential employers. Securing a work experience placement is your responsibility and does take a lot of effort, but this gives you valuable experience. You would need to cover your own living and travel costs throughout this duration.
Career Opportunities
This course will prepare you to work for a branding or marketing agency or for a marketing, branding or communications department within an organisation. Graduates of this course will be well prepared for future roles as:
brand managers
brand strategists
brand coordinators
account managers
corporate communications executives.
In addition, graduates from our portfolio of courses are employed in marketing roles throughout the world; these include jobs in media, digital, brand and communications agencies, as well as in-house marketing management positions in areas as diverse as fast-moving consumer goods, retail, luxury retail and hospitality, travel, publishing and manufacturing.
Employers include:
Johnson & Johnson
Hitachi
DK
Avis
PWC.
Our graduates' positions in marketing are:
marketing managers
marketing planners
brand managers
corporate communication managers
social media community managers.
In addition, some of our students go on to start their own companies.
We have strong relationships with companies in a range of industries that inform the programme design and delivery and provide opportunities for placements and employment. Our Careers Service helps students gain the 'competitive edge' when applying for jobs by offering help with CVs, and mock assessment centres and interviews.