MSc in
MSc in Environmental Impact Assessment and Management
Oxford Brookes University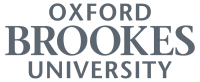 Introduction
We have designed our MSc Environmental Impact Assessment in close consultation with the industry. You'll gain the knowledge and skill-set needed to work effectively with diverse project stakeholders and multi-disciplinary teams.
The course is aimed at those seeking to develop a career as practitioners working in:
environmental consultancy
local government
regulatory agencies
statutory consultees
environmental NGOs
major development companies
engineering firms.
You will learn to devise innovative solutions that maximise the potential for sustainable outcomes by:
drawing on the latest concepts in the field
harnessing the potential of digital technologies.
Our teaching is informed by the latest developments in theory and practice. We have strong links with the professional practitioner community. This allows us to shape the course design and bring real-world experience to the programme.
Scholarships and Funding
International Student Scholarship
At Oxford Brookes, we are delighted to welcome international students from across the world. You help us to build a community of diversity that benefits everybody. We also understand that moving to a new country can be a challenge and we are here to support you through every step of your journey. That's why we are delighted to offer a one-year, International Student Scholarship, worth £2,000 to all international students. This scholarship will be applied automatically as a discount to your tuition fees for your first year of study. All you need to do to qualify for this scholarship is accept your offer and pay your deposit by the deadline.
EU Student Support Scholarship
We deeply value our students from the EU and we will continue to do all we can to welcome EU students long into the future. Therefore we are delighted to inform you that you are likely to be eligible for a £4,000 scholarship as part of our EU Student Support Scholarship scheme. This £4,000 scholarship will be applied automatically as a discount to your tuition fees across each year of study, provided you meet all the eligibility criteria. The scholarship is only available to EU students paying international fees.
Curriculum
Learning and assessment
We have developed the modules in close consultation with leading practitioners, so course content:
responds to key industry drivers
follows the latest conceptual thinking
reflects international best-practice.
The MSc consists of:
four core modules
the Research Methods module
a final dissertation.
The PGCert and PGDip are offered as 'exit' awards. If you would like to graduate with one of these awards, please apply for the MSc in the first instance.
It is also possible to take individual modules as an associate student, either for personal or professional development (CPD).
Study modules
Compulsory modules
Effective and Proportionate Environmental Impact Assessment (30 credits)
Notions of 'effectiveness' are central to the EIA / ESIA debate across both the research and practice communities, leading to calls for more proportionate assessment that better reflects the significance of development project impacts. This module explores the systematic process of EIA / ESIA and the conceptual foundations of effectiveness to promote understanding of the development planning and design cycles where EIA / ESIA has the greatest potential to shape sustainable outcomes.
Collaborative Working and Knowledge Co-Creation (30 credits)
The importance of collaborative working and the challenges and skills gap associated with communication and knowledge management have been widely recognised within the context of multidisciplinary EIA / ESIA. In this module, you will develop the conceptual understanding and practical insights required to work collaboratively and effectively with diverse stakeholders to harness knowledge to promote informed decision-making.
Environmental and Social Risk Management: New Frontiers of Decision Making (30 credits)
This module examines new concepts in environmental and social risk management that are demonstrating evidence of traction in terms of research, policy development, and 'state of the art practice. This includes approaches that seek to embed the full costs of development projects and ongoing operations (e.g. the concept of ecosystem services, the natural capital approach, and the circular economy) and issues such as carbon management, climate resilience and 'future-proofing'. The module critically examines the potential incorporation of these new concepts into the assessment and management processes associated with major development projects.
The Digital Transformation: Towards Intelligent Impact Assessment (30 credits)
This module develops the knowledge and skills required to critically engage with the call for more 'intelligent' EIA/ESIA i.e. the use of ICT to harness new opportunities for stakeholder interaction and engagement with development proposals, assessment information, and the ongoing management of impacts. The module emphasises geospatial information and spatial analysis (GIS) with reference to key stages of the EIA/ESIA process; technologies and strategies for engagement in the 'Social Age'; and the use of technical opportunities for creative collaboration e.g. via Building Information Modelling (BIM). The module concludes by raising awareness of digital citizenship and cyber-ethics, the 'seduction of digital', and potential digital futures.
Applied Research Methods (10 credits)
This module examines the fundamentals of research design, highlighting the difference between qualitative and quantitative approaches and exploring how data can be gathered and analysed to produce valid insights. It also provides an overview of particular research techniques that are likely to be appropriate for use within the Dissertation.
Final project
Dissertation (50 credits)
The Dissertation follows on from Applied Research Methods and aims to generate new knowledge and also to develop your capacity to undertake rigorous research, to plan and execute an extended project, and to communicate complex ideas effectively.
Learning and teaching
We use an 'applied' approach to learning, sometimes called 'problem-based learning' or PBL. You will work in groups and learn by actively puzzling through problems. These are adapted from complex real situations and case studies.
Full-time students
Our teaching methods include:
lectures
seminars
tutorials
workshops.
Study time during the semester usually consists of:
two x 2 hourly sessions per week for each of the two core modules
a weekly 2-hour session for research methods (reducing to approximately two class sessions in semester 2)
independent learning and work on coursework assignments.
Open (distance) learning mode
Online learning material is provided via our Virtual Learning Environment (VLE). Teaching methods include:
webinars
recorded lectures
discussion forums
Question and Answer sessions.
You will have the opportunity for face-to-face contact within the Intensive Study Periods.
Career Opportunities
Previous graduates on our postgraduate courses in this field have gone on to develop careers such as:
environmental consultancy and environmental planning practice e.g. working for companies such as WSP, Ramboll, AECOM, ERM, RPS Group, Savills Ltd, Amec Foster Wheeler, Golder Associates, Nicholas Pearson Associates, Pegasus Group, Waterman Group, Arcadis, Mott MacDonald, amongst many others
environmental managers and EIA / Sustainability officers with regulatory agencies and government departments, both in the UK and internationally
environmental officers within industry e.g. the mining sector, power generation, automotive sector
officers with regulatory and non-statutory bodies and NGOs.
Full-time students have the opportunity to make contact with our distance-learning students, who are typically in full-time employment in the field. All students are encouraged to become part of our virtual alumni network which is hosted on LinkedIn.