MSc in
MSc in Automotive Engineering with Electric Vehicles
Oxford Brookes University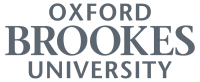 Introduction
Our MSc Automotive Engineering with Electric Vehicles prepares you for a career in the automotive industry and the complex and fast developments taking place.
You will be taught in a purpose-designed engineering building, by staff with exceptional knowledge and expertise in their fields. Our visiting speakers from business and industry provide professional perspectives, preparing you for an exciting career.
Our location is in the heart of one of Europe's biggest concentrations of high-tech businesses and the UK motorsport valley. This offers opportunities to collaborate with the automotive industry and its supply chain. And keeps you up to date with developments in:
automotive technologies
production methods
processes
management techniques.
You can get involved with our award-winning Oxford Brookes Racing (OBR) team. With students from across the department, the team designed, build and race a single-seat Formula Student car.
You should have a CEng accredited BEng/BSc (Hons) undergraduate first degree to comply with full CEng registration requirements.
Scholarships and Funding
International Student Scholarship
At Oxford Brookes, we are delighted to welcome international students from across the world. You help us to build a community of diversity that benefits everybody. We also understand that moving to a new country can be a challenge and we are here to support you through every step of your journey. That's why we are delighted to offer a one-year, International Student Scholarship, worth £2,000 to all international students. This scholarship will be applied automatically as a discount to your tuition fees for your first year of study. All you need to do to qualify for this scholarship is accept your offer and pay your deposit by the deadline.
EU Student Support Scholarship
We deeply value our students from the EU and we will continue to do all we can to welcome EU students long into the future. Therefore we are delighted to inform you that you are likely to be eligible for a £4,000 scholarship as part of our EU Student Support Scholarship scheme. This £4,000 scholarship will be applied automatically as a discount to your tuition fees across each year of study, provided you meet all the eligibility criteria. The scholarship is only available to EU students paying international fees.
Curriculum
The course is structured around three periods:
Semester 1 runs from September to December
Semester 2 from January to May
the summer period which completes the year until the end of September.
To qualify for a master's degree you must pass 180 module credits, including the dissertation.
Study modules
Compulsory modules
Noise, Vibration and Harshness (NVH) (20 credits)
This module looks at the analysis, quantification, characterisation and diagnosis of the noise, vibration and harshness of automotive components and assemblies.
Advanced Powertrain Engineering (20 credits)
This module provides an understanding of areas such as powertrain system requirements, energy flow in the driveline, engine and powertrain modelling concepts for evaluating the performance of Powertrain systems.
Engineering Business Management (20 credits)
This module provides you with an understanding of the management skills and knowledge that are important in engineering industries.
Advanced Vehicle Dynamics (20 credits)
This module will give you a thorough understanding of the relevant theoretical and practical considerations associated with optimising vehicle performance. You will learn to apply advanced vehicle dynamic analysis techniques such as the derivative method and learn how to optimise suspension on our four-post rig.
Electric Vehicles (20 credits)
This module develops a comprehensive understanding of electric vehicles with a focus on advanced vehicle propulsion technology. The module covers the analysis, modelling, simulation and control of various electric vehicle architectures with a focus on the powertrain and associated electronics.
Crash Impact Modelling (20 credits)
This module will give you an understanding of material, component and structural behaviour when subjected to medium-to-high-impact events. This includes the design, testing and modelling of motorsport and automotive vehicles with regard to crashworthiness.
Final project
Dissertation (60 credits)
This is an individual project on a topic from automotive engineering, offering an opportunity to develop a high level of expertise in a particular area of automotive engineering, including the use of industry-standard software and/or experimental work, the module will also provide you with research skills, planning techniques, project management. Whilst a wide range of industry-sponsored projects are available (e.g. MAN (Germany), VUHL (Mexico), McLaren (UK), AVL (Austria), Arctic Truck (Iceland) etc.), students are also able to undertake their own projects in the UK and abroad, to work in close co-operation with a research, or commercial organisation.
Learning and teaching
You will be taught by staff from the department of mechanical engineering and mathematical sciences. You'll receive further input from visiting speakers from business and industry.
Assessment
Details of the assessment methods used for this course will be included here soon.
Research
The emphasis in our research groups is producing high-quality research for the real world. Staff have close links with the industry through research projects and consultancies.
Our engineering research is organised into three cross-cutting, interdisciplinary themes. Research in this area is supported by the UK Research Councils and the European Commission, industry and charitable foundations.
Sustainable Engineering and Innovation
Low Carbon Vehicles
Simulation, Modelling and Systems Integration.
The results of the most recent REF (2014) exercise showed that 96% of research in the department is internationally recognised, and 57% was judged to be of world-leading quality or internationally excellent, compared with 45% in 2008. More specifically, 50% of the impact case studies returned were judged to be internationally excellent, and 72% of the research outputs were judged to be internationally excellent or world-leading.
Career Opportunities
Our graduates enjoy the very best employment opportunities, with hundreds of engineering students have gone on to successful careers in their chosen industry.
Many of our students go on to work with leading automotive or motorsport companies in the UK and worldwide. Students are able to make full use of the University careers support system.