MSc in
MSc in Applied Human Nutrition
Oxford Brookes University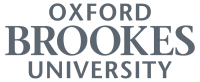 Introduction
Applied Human Nutrition is a practical, research-driven master course. It details the science behind the nutritional requirements of humans from pre-conception to old age.
Poor nutrition is causing increasing public health problems in all sectors and ages. This is especially clear among the young and the elderly. In this course you will examine:
the specific problems of global nutrition and the implications for public health
the provision of food and nutrients to the body, facilitating optimum physical and mental development and health maintenance.
Our Oxford Centre for Nutrition and Health (OxBCNH) is the UK's first research centre dedicated to functional foods. The Centre has excellent links with the food industry.
As part of your research project, you will have opportunities to work with the Oxford Centre for Nutrition and Health. You can get involved with cutting edge research that helps the government and food industry develop new products with specific health and nutritional benefits.
Scholarships and Funding
International Student Scholarship
At Oxford Brookes, we are delighted to welcome international students from across the world. You help us to build a community of diversity that benefits everybody. We also understand that moving to a new country can be a challenge and we are here to support you through every step of your journey. That's why we are delighted to offer a one-year, International Student Scholarship, worth £2,000 to all international students. This scholarship will be applied automatically as a discount to your tuition fees for your first year of study. All you need to do to qualify for this scholarship is accept your offer and pay your deposit by the deadline.
EU Student Support Scholarship
We deeply value our students from the EU and we will continue to do all we can to welcome EU students long into the future. Therefore we are delighted to inform you that you are likely to be eligible for a £4,000 scholarship as part of our EU Student Support Scholarship scheme. This £4,000 scholarship will be applied automatically as a discount to your tuition fees across each year of study, provided you meet all the eligibility criteria. The scholarship is only available to EU students paying international fees.
Curriculum
Study modules
Compulsory modules
Fundamentals of Human Nutrition (20 credits)
This module provides a comprehensive overview of the different nutrients required by humans throughout the life cycle and their sources in food in the UK and worldwide. It also critically evaluates methods used to assess nutrient intake at an individual and population level. The relationship between lifestyle and body composition will also be covered.
Food Science (20 credits)
This module covers the properties of food components and their role in foods. It specifically addresses the measurement of food quality (including nutritional composition and manipulation), sensory and physical attributes, microbiological aspects of food production and preservation, new product development and the role of functional foods.
Research Methods (20 credits)
This module provides a foundation and training in fundamental research methods, from literature searching, experimental planning and design to data analysis and presentation.
Nutrition, Physical Activity and Health (20 credits)
This module examines the relationships between nutrition, physical activity and health outcomes in humans. In particular, the influence of diet and physical activity on cardiovascular disease, diabetes, cancer and obesity will be considered along with counselling and goal-setting for diet, nutrition and exercise.
Global Nutrition and Public Health (20 credits)
This module covers nutrition in the context of world health. It examines current global nutrition problems and their social context in low-income countries, together with their treatment and prevention. It is oriented to a practical approach for their control. The subject gives emphasis to mother and child health and nutrition.
Health Promotion and Professional Practice Across the Lifespan (20 credits)
This module explores the concept of health promotion and where it originated from through goal setting for diet, nutrition, and exercise in health and disease. The class will develop students to act as professional nutritionists within the AfN Standards of Ethics, Conduct and Performance.
Final project
Research Project (60 credits)
This module involves original research in the study of a specific topic in nutrition. Past research projects include the effect of cocoa beverages on blood pressure, nutrient losses in cooking, and fruit and vegetable consumption of the elderly cf WHO guidelines. The choice of topic is by negotiation between you and an appropriate member of teaching staff acting as supervisor.
Learning and teaching
You will learn using a variety of methods, including:
lectures
directed reading
workshops
seminars
practical work
project work.
Each module requires 200 hours of student input in each twelve-week semester. There are approximately 36 hours of staff contact time. There are typically three hours of teaching each week for 12 weeks.
Our teaching staff are drawn primarily from the Department of Sport and Health Sciences. We also invite visiting speakers from:
business and industry
local government
consultancies
research bodies
other universities.
The Oxford Centre for Nutrition and Health (OxBCNH) is an internationally-renowned research group consisting of visiting professors, fellows, research assistants and PhD students. All of whom are researching nutrition and food topics.
Assessment methods used on this course
Your performance in each module is assessed by:
evaluation of your written or design work
verbal presentations.
We use a range of assessment methods, such as:
essays
seminar papers
formal written examinations
in-class tests
project casework
design and verbal presentations
workshops
simulations
practical exercises.
Research
Our research areas and clusters include:
glycaemic control and the development of low glycaemic index foods
female nutrition and the role of the menstrual cycle in energy regulation
appetite and satiety
childhood obesity and the factors influencing it
sensory testing of foods
weight management
management of type two diabetes with nutrition and physical activity
functional food ingredients and their effect on energy regulation
antioxidant properties of foods.
Career Opportunities
Graduates pursue a range of nutrition-related careers, particularly in:
health promotion as food and health co-ordinators
industry with food and drink manufacturers and retailers
medical food companies
food service providers
trade associations
government and policy to improve the health of the population
research in universities, food companies or research institutes.