MSc in
MSc in Accounting and Finance
Oxford Brookes University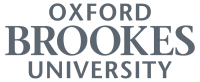 Introduction
Our MSc Accounting and Finance balances technical accounting and finance knowledge with practical skills. You are taught in small interactive groups by experts from the professions as well as leading researchers in the field.
Throughout this course, you can:
gain up to 7 exemptions from the ACCA
acquire professional and digital skills to prepare you for your career
develop a thorough understanding of financial and management accounting
explore how different financial markets, banks and foreign exchange operate
appreciate broader issues including corporate social responsibility
engage with our guest speakers such as the Deputy Chair of KPMG and managers from Grant Thornton, ICAEW.
Our students have gone on to work with prestigious global organisations such as PwC, Deloitte, Oxfam, UK Civil Service and Huawei, and have careers such as accountant, auditor, tax official, banking operational officer and financial analyst.
Curriculum
The MSc Accounting and Finance has:
four compulsory taught modules
one or two elective modules
a research project.
Study modules
Compulsory modules
Skills and Techniques for Accounting and Finance
You will learn the essential skills you need to study accounting and finance. This includes mathematics, statistics and book-keeping skills, which will form your foundation for the rest of the programme.
Managerial Accounting
You will learn management accounting techniques for planning, controlling, decision-making and analysing organisational performance. You will develop technical abilities as well as critically evaluate business processes.
Financial Accounting
You will gain an understanding of financial accounting techniques, from basic transaction records to international financial reporting. You will learn how to prepare and interpret financial statements and debate current issues in international financial accounting.
Corporate Finance Concepts
You will acquire theoretical knowledge on the elements of company value, including how financial decisions contribute to meeting a corporation's objectives. Through practical focus, this module contributes to your understanding of how financial decisions are taken by companies.
Optional modules
Financial Modelling
Corporate Governance
Audit and Assurance
Corporate Social Responsibility
Finance and Strategy
Financial Markets and Institutions
Financial Reporting
International Finance
Performance Management
International Business In Practice: Study Trip (non-credit)
Final project
Research Project
You will incorporate research methods and a research project; key components of the master's degree. The project provides you with an opportunity to explore a specialist area in depth. You have a choice to undertake a traditional dissertation or follow a structured research project which incorporates both theoretical and applied research. You will be provided with guidance and advice throughout the process.
Learning and teaching
During the course, you'll strengthen your practical analysis and decision-making skills. Lectures, discussions, role-play exercises and seminars link with selected case studies and assessments.
Much of the teaching takes place in interactive workshops. Our teaching staff have in-depth knowledge of accounting practices and issues. We also invite visiting speakers from business and research bodies to share their insight and provide further input.
This is an intensive course. Many of your modules will include two taught classes each week.
You can also opt to take the Business in Practice study trip module.
Field trips
The International Business in Practice Study Trip module allows you to experience the ideas and practices of global business. During the trip, you will have direct interaction with management executives and practices. You will: attend presentations from local management executives and experts go on-site visits to major corporations and agencies. This study trip is voluntary and you will need to fund all costs associated with the trip. It is not linked to university assessments in any way.
We also run a study trip to Chengdu, China. If you choose the study trip (which runs in July), we will give you all the details by March so that you can make your decisions ahead of the trip in July.
If you successfully complete this non-credit bearing module, it will be recorded on your transcript as P58335 International Business in Practice: Study Trip.
Assessment
Assessment methods used on this course
Assessment will include a range of activities including:
examinations
case studies
reports
presentations
group projects
Research
There are two main areas of research related to this subject: Critical Perspectives on Accounting, Social Responsibility and Governance, and Applied Economics, Finance and Development.
The Accounting cluster focuses on how accountability and responsibility are achieved, explored from a range of perspectives and methodological approaches.
The Economics cluster comprises applied macro and microeconomics as well as finance, environmental sustainability and development.
Scholarships and Funding
International Student Scholarship
At Oxford Brookes, we are delighted to welcome international students from across the world. You help us to build a community of diversity that benefits everybody. We also understand that moving to a new country can be a challenge and we are here to support you through every step of your journey. That's why we are delighted to offer a one-year, International Student Scholarship, worth £2,000 to all international students. This scholarship will be applied automatically as a discount to your tuition fees for your first year of study. All you need to do to qualify for this scholarship is accept your offer and pay your deposit by the deadline.
EU Student Support Scholarship
We deeply value our students from the EU and we will continue to do all we can to welcome EU students long into the future. Therefore we are delighted to inform you that you are likely to be eligible for a £4,000 scholarship as part of our EU Student Support Scholarship scheme. This £4,000 scholarship will be applied automatically as a discount to your tuition fees across each year of study, provided you meet all the eligibility criteria. The scholarship is only available to EU students paying international fees.
Career Opportunities
This course helps you develop both academically and professionally providing you with a strong foundation for a career in accounting and finance. You will be able to apply for ACCA exemptions, once you have completed your programme. It offers you an opportunity to create global business links with fellow students, teaching staff and professionals you may meet during your time at Brookes. You will develop the following skills, which are embedded into the programme:
quantitative analysis
digital literacy
communication
presentation
team working.
The MSc in Accounting and Finance develops your ability to compete for challenging and interesting roles in the profession or general business.
Our students are attractive to employers both in the UK and internationally and have gone to work in prestigious corporations such as:
Deloitte
PwC
UK Civil Service
Huawei.