MA in
MA in Development and Emergency Practice
Oxford Brookes University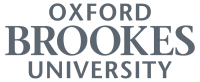 Introduction
Develop your knowledge, skills and attitudes in the rapidly changing field of development and emergencies with our Development and Emergency Practice course. Explore the relationship between emergencies and development, with a core emphasis on practice.
This course has an international reputation for excellence and is run by the Centre for Development and Emergency Practice.
The course offers three sub-specialisations:
Human rights, emergencies and development
Disasters, risks, shelter and development
Conflict and Humanitarian Action.
You can shape this course to reflect your interests with optional modules. Investigate prevalent study themes:
Refugee experience, conflict transformation, humanitarianism and role of human rights
Global civil society, vulnerabilities caused by climate change and modern development
Design in development and emergency contexts.
This course is ideal for those with or seeking, careers in:
NGOs
Humanitarian work
Or international development.
Scholarships and Funding
International Student Scholarship
At Oxford Brookes, we are delighted to welcome international students from across the world. You help us to build a community of diversity that benefits everybody. We also understand that moving to a new country can be a challenge and we are here to support you through every step of your journey. That's why we are delighted to offer a one-year, International Student Scholarship, worth £2,000 to all international students. This scholarship will be applied automatically as a discount to your tuition fees for your first year of study. All you need to do to qualify for this scholarship is accept your offer and pay your deposit by the deadline.
EU Student Support Scholarship
We deeply value our students from the EU and we will continue to do all we can to welcome EU students long into the future. Therefore we are delighted to inform you that you are likely to be eligible for a £4,000 scholarship as part of our EU Student Support Scholarship scheme. This £4,000 scholarship will be applied automatically as a discount to your tuition fees across each year of study, provided you meet all the eligibility criteria. The scholarship is only available to EU students paying international fees.
Curriculum
Learning and assessment
The course requires 200 hours of student input. Up to 40 hours of which will be devoted to lectures, seminars, or individual tutorials. The remaining time will be self-led study.
For the MA you must gain at least 180 credits, including the dissertation.
Study modules
Compulsory modules
Critical Inquiry Development & Emergencies: Theory and Policy (20 credits)
This module provides a basis for you to understand and critically examine the development and emergency practice from the perspective of poverty, vulnerability and humanitarian issues involved in the same. The module begins with an enquiry into the development paradigms and explores experiences of poverty and vulnerability. It introduces you to different analytical frameworks and approaches to development and emergency practice. They include basic needs and social protection approach, livelihoods approach and rights-based approach. It further introduces approaches in relation to social groups; such as gender and equity approaches. It also introduces key policy dimensions relevant to the humanitarian sector, including the humanitarian performance appraisal and post-conflict and transitional justice approaches. The module aims to develop an insight into current debates, discussions and understandings within the development and emergency practice.
Research Methods and Design (10 credits)
This module aims to advance your understanding of research, including both quantitative and qualitative methods.
Optional modules
Conflict, Violence and Humanitarianism (20 credits)
This module examines contemporary armed conflicts stressing the understanding of violence, culture of war, political and legal contexts. It aims to introduce conflict analysis and sensitivity and how those approaches may shape international humanitarian action. It also examines conflicts and responses to them through the perspectives of the actors involved in it: mostly local populations and the international community.
Working with Conflict: practical skills and strategies (10 credits)
Conflict, as distinct from violence, is an inevitable dimension of any work for change, including development, rights and emergency relief. It constitutes a potentially positive, as well as destructive dynamic, and practitioners need to have the awareness and skills to make the most of the opportunities it offers as well as the ability to manage the risks it poses. To be effective we need to be able to analyse, quickly and effectively, the situations we are working in, and have the wisdom and expertise to implement the full range of options available in such situations. This module focuses in turn on analysing conflict, developing strategies and methods of intervention.
Refugees: Forced migration, Protection and Humanitarianism (20 credits)
The most conservative estimates put the numbers of displaced people globally at more than 40 million. This includes those who have crossed international borders in search of refuge from persecution, as well as those displaced by conflict within their own country. It does not include many millions more who have fled other types of disaster or unfavourable environmental conditions, or who have not sought formal refugee status, not to mention other types of forced migrant, such as victims of human trafficking. Forced migration is both a central part of the human experience in the twenty-first century and a key challenge to humanitarian practitioners.
Disasters, Risk, Vulnerability and Climate Change (20 credits)
This module will investigate the nature, scope, context, concepts, and dynamics of vulnerability, risk and disasters, and their links with development. It starts by looking into how modern development and climate change is contributing to new kinds of vulnerabilities. It further critically appraises different models of conceptualising risks and disasters. It investigates the social, economic and political factors contributing to the making of disasters, and their effects. Issues such as culture and other social variables that mediate disasters are investigated thoroughly. It further evaluates strategies and tools to under risk assessments and the framing of the discourse/policies for disaster risk reduction or resilience building. Specific case studies such as famine, earthquakes, floods, and urban disasters are used to develop critical insights into the dynamics of disasters.
Design in DEP (20 credits)
Designing within the development and emergency (DEP) context requires a deep understanding of the complexity of actors and agents in addition to the physical domain. Led by an experienced architect and development practitioner, this module aims to equip students with an understanding of the potential role of design and possible approaches they might take to engaging in this complex context. This module will seek to develop the behaviours of reflective practice: rejecting prescribed solutions and instead of building the skills to listen, learn, adjust and adapt to the complex contexts in which development and humanitarian practitioners work. Much of the work and learning will be done through weekly design development and tutorials, based on student proposals, culminating in a final portfolio submission for assessment. The portfolios will formulate creative design proposals with context-sensitive design interventions to resolve complex development and emergency problems.
Human Rights & Governance (20 credits)
In any historical account of the second half of the twentieth century, the establishment of the international human rights protection system must be seen as a moral, legal and political milestone. The gradual entrenchment of the concept of human rights in law and practice has had a profound impact on the way we think about international relations today. How did this project come into being? Who determined its shape and substance? How can international human rights standards be enforced? Where is the human rights movement heading in the twenty-first century?
Humanitarian Action: Responding to the crisis in 21st Century (10 credits)
This module allows you to identify and critically analyse the key challenges facing international humanitarian action in the early 21st century; consider the root causes of these challenges; to debate the degree to which the solutions that have been proposed for these challenges are desirable and realistic, and to suggest how they would address these challenges in the context of current humanitarian field operations. It will also consider how decisions are made in the humanitarian system; the role of evidence in establishing humanitarian policy and practice, and how, and by whom, changes in global humanitarian approaches might be affected.
Programming and Partnerships (10 credits)
Emergency and development aid and assistance in the 21st century presents a diverse and complex landscape for new professionals to navigate. New actors are competing for space and resources with traditional aid agencies, and established principles and ways of working are increasingly under question. This module aims to equip you with a working understanding of the primary frameworks and approaches that aid organisations use to guide and structure emergency response and longer-term development programs. With an emphasis on practical, 'real world' application, you will explore how aid programs are designed, implemented and evaluated; how access and resources are negotiated; and the challenges of leading a team in the field. This module will seek to develop the habits and behaviours of reflective practice: rejecting prescribed solutions and instead of building the skills to listen, learn, adjust and adapt in conditions of complexity and uncertainty.
Shelter after Disaster (20 credits)
While few humanitarian organisations list post-disaster shelter reconstruction as one of their main activities, many often become instrumental in the delivery of large-scale shelter projects in the wake of a natural disaster. Yet, as evidenced by the recent Haiti earthquake and previous large disasters, such as the Indian Ocean Tsunami and the Kashmir earthquake, shelter after a disaster is complex. It spans the immediate relief needs of security and comfort, through a transitional stage, as well as permanent housing. It also looks at longer-term developmental issues of land, funding, community engagement and political control. This module analyses the scale and complexity of these issues and examines shelter as an emerging discipline. The module uses case studies to illustrate different models of shelter programming and identifies the principles behind the implementation of a good shelter project.
Global Civil Society (20 credits)
This module investigates the dynamics of global civil society, understood as the space for interaction between institutions and non-state actors. It looks at the existing architecture of global governance and the competing theories and approaches to analysing these phenomena. It asks questions about the accountability and legitimacy of the institutions and processes of global governance and evaluates the possibilities for change. This module will critically evaluate the role of civil society and social movements as a democratising force in global governance. The learning experience will include reflections on challenges to the nation-state model as a consequence of the globalization process; critical investigation of the concepts of civil society and social movements and social transformations. The module will reflect on societal transformations and how notions of citizenship identity are remodelled. It will debate on the development of anti-politics and forms of resistance from below.
Independent Study Module (10 credits)
Candidates with research experience or with substantial practice and field experience may select a predominantly research or practice-oriented route to the MA through independent study.
You will be required to produce a proposal and agree on this with your supervisor prior to commencing work. The independent study route could include literature reviews in preparation for dissertation work, reflecting on the outcomes and successes of already implemented projects, work in progress, unconventional piece of work or research on untaught topics.
Learning and teaching
Your learning will be grounded in theory, case studies and field-based experience. You will develop intellectual knowledge and cultivate academic skills including:
synthesis
analysis
interpretation
understanding
judgement.
You will focus on your approach as a practitioner. Particular reference is made to:
the setting in which you work - for example, poverty, conflict, power and vulnerability
the approaches you adopt - for example, community mobilisation, aid and human rights advocacy
yourself - the personal motivations that drive and shape your vocation, personality and temperament
You will become a more self-aware, knowledge-based practitioner, able to work flexibly around a variety of problems in different situations. These include poverty, armed conflict and disaster.
Career Opportunities
The course is an ideal platform for you to develop your career in, or move into, international development and emergency organisations. This course is ideal for those with or seeking, careers in:
NGOs
bilateral or multilateral humanitarian, development and human rights agencies
governmental and commercial organisations working in international development.
Our graduates have found senior positions with international development or emergency organisations.