MA in
MA in Music Business
NYU Steinhardt School of Culture, Education and Human Development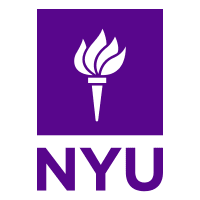 Introduction
Become a Leader in Today's Global Music Marketplace
This master of arts program combines the unparalleled artistic resources of New York City, the world's music business capital, with cross-disciplinary coursework, including courses at the NYU Stern School of Business. Study with industry leaders and learn the necessary skills to become a leader in today's global music marketplace. A concentration in Music Technology is also available, as well as an accelerated global option in which you can complete the degree in three semesters while completing coursework and internships in London and Rio de Janeiro.
Curriculum
Format: Full-Time/Part-Time
Credits: 42-45
Core Courses in Music Business and Business
To complete this graduate degree, you'll take 24 points, or credits, of core music business courses, including an internship; 9 points of required business courses at NYU Stern; and 9 points of electives in the music business or other related areas of study. You'll also have the option to take courses abroad in Brazil and the UK.
Hands-On Learning
In addition to providing structured courses, our curriculum promotes individual choices and career development through an interactive classroom atmosphere and completion of research requirements. You'll have opportunities to participate in extracurricular activities such as the University Program Board, radio station WNYU, and the Music Business Student Ambassador Board.
Creative and Professional Training
What can you learn at a university that will prepare you to succeed in an industry that is notoriously fluid and capricious? In our program, we first teach the structure of the industry – its systems, practices, rules, and regulations – and then explore the reasons behind and changes in that structure. We'll encourage you to develop critical analysis and interpretation of the industry structure.
Special Concentration in Music Technology
Intended for students with an academic or professional background in technology, this concentration will develop your understanding of the interrelations between music businesses and consumer technologies, audio for games and other interactive applications, sound design in the digital music space, and emerging platforms for the generation and exploitation of music.
In their final MA projects, students in the concentration have:
Developed mobile apps.
Started businesses.
Proposed business and technology policies and strategies for government agencies.
Used technology to promote emerging music trends abroad.
Built new IP (intellectual property) assets for start-up firms using recorded music samples.
Rankings
#5 out of 100 universities worldwide for Performing Arts, QS World University Rankings
Program Outcome
Throughout your program of study, you'll learn how to apply business and administration theory to problems that have a strong aesthetic and artistic dimension. You'll also gain a foundation in defining, critiquing, and evaluating the structure and operation of the music business; and learn how to devise organizational objectives, make strategic decisions to reach goals, and propose changes and innovations to take the industry forward.
You'll also acquire core competencies in these five areas:
Financial and market development for music goods and services, including strategic analysis and planning
The legal, technological, and competitive environment for the music business
Leadership in complex organizational environments for the music business
International environment for the arts and the impact of the global economy
Applications of research methodologies in the field
Career Opportunities
In order to succeed in an industry that is ever-changing and evolving, you'll learn the structure of the industry – its systems, practices, rules, and regulations – and then explore the reasons behind and changes in that structure. By developing critical analysis and interpretation of the industry structure, you'll more deeply understand the field and become a more effective and well-rounded leader and entrepreneur.