Master in
Master's in Management
Nova School of Business and Economics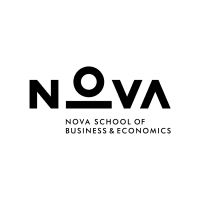 Introduction
Master's in Management
The Nova SBE Master's in Management is designed for students from any graduate background wishing to gain a management education.
That is why we have core courses, areas of expertise, electives, and professional development modules, where you can choose specific subjects that best suit your academic and professional goals. It's a customizable learning experience, so you can align your education and professional skills to excel in what you are good at.
In Nova SBE we make sure you have the right balance between theory and practice. We nurture your human and professional skills for you to embrace your inner potential and leave your mark in the business world. We want you to differentiate yourself from the crowd with a hands-on approach and real-world business perspectives, with a keen sense of both contemporary and foundational issues, such as product innovation, entrepreneurship, globalization, sustainability, and digital business.
If you can't wait to know more about this program in detail, watch out for our online Master's Talk on April 13th, from 3 pm to 4:45 pm (GMT).
For more information about the program please click here.