Master in
Master of Product Design and Development Management
Northwestern University Master of Product Design and Development Management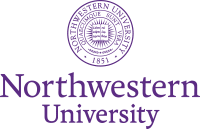 Scholarships
Explore scholarship opportunities to help fund your studies
Introduction
The Master of Product Design & Development Management (mpd²) program is designed for professionals who want to master the concepts and tools of product design and development. You will learn about creativity, innovation, lean design, design strategy, product innovation, end-user research, marketing, and project and product management, as well as business and financial issues. The highly-focused curriculum, taught by senior faculty from academic and business, is designed to assure our graduates a pathway to senior management. You'll quickly understand why Business Week has endorsed this program as one of the top programs of its kind in the world.
Innovative Curriculum
Our coursework focuses on the following categories:
Framework for Product Design & Development Leaders
Management Essentials
Managing & Refining the Process
Refining the Process
Product Development Essentials
Premiere Faculty
The mpd² program features faculty from the following Northwestern schools:
McCormick School of Engineering and Applied Science
Kellogg School of Management
The Pritzker School of Law
Weinberg College of Arts and Sciences
Experts within the field
Student Body
The mpd² program has a unique and diverse student body. Our students typically enter the program with three to 30 years of experience in positions that range from engineer to designer to manager to CEO, in industries from food to medical devices to military equipment to consulting, and have come from companies including Microsoft, Baxter International, General Electric, Harley-Davidson, SC Johnson, Northrop Grumman, Brightstar, and Mars Wrigley, as well as a variety of smaller and/or private companies.