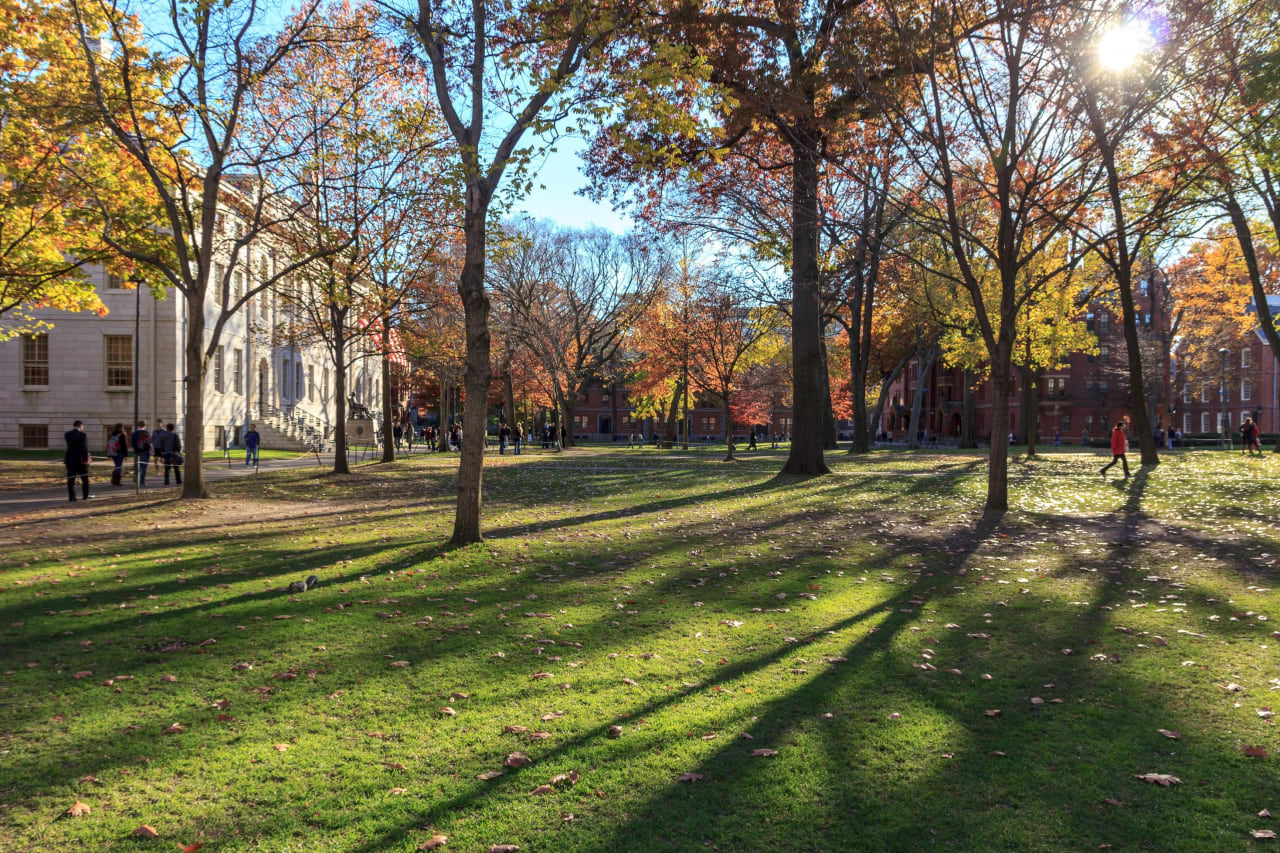 MSc in
Masters In Fish, Wildlife and Conservation Ecology
New Mexico State University

Key Information
---
Study format
Blended, On-Campus
Application deadline
Request info
Earliest start date
Request info
* flat rate per 15 credit, resident students | non‐resident $13,152.40
Introduction
Welcome to the Department of Fish, Wildlife, and Conservation Ecology.
We apply traditional and emerging scientific methods to understand the ecology of fish and wildlife and the communities they inhabit. We apply this knowledge to help make more informed conservation and management decisions as well as to further society's understanding of the structure and function of ecological systems. We strive for excellence in research, teaching and outreach with our efforts focused on the diverse ecosystems of the American Southwest as well as on issues occurring nationally and internationally.
FWCE Mission
The mission of the Department of Fish, Wildlife and Conservation Ecology at New Mexico State University is to prepare students to become competent professionals that use traditional and emerging scientific methods, and apply this knowledge to the conservation and management of fish and wildlife. Particular attention is placed on research that solves complex natural resource problems in New Mexico, the Southwest and elsewhere.
Goal 1 - The Department's academic program will prepare quality graduates for diverse employment options, enabling them to serve the collective interests of society by:
providing a rigorous education for undergraduates that adequately prepares them to enter the professional workforce or graduate school.
producing competent graduate students who will assume leadership roles in research and management within local, state and federal agencies or continue on to academic positions.
continuing as a leading department in recruiting and graduating a significant number of Native Americans, Hispanics and women.
Goal 2 - The Department's research program will provide innovative solutions to natural resource problems by:
Maintaining a competitive research program that results in peer-refereed publications and technical reports that advance our knowledge and enhance the management and conservation of fish and wildlife.
Working collaboratively with state, federal, tribal and private stakeholders to resolve wildlife management challenges.
Goal 3 - The Department's service and outreach will disseminate information concerning fish and wildlife resources in New Mexico, the Southwest and elsewhere by:
Working cooperatively and sharing information with public and private interests to help sustain and manage fish and wildlife resources.
Providing continuing education opportunities for resource professionals.
Being a leader in responding to emerging fish and wildlife-related needs.
FWCE Vision
The Department of Fish, Wildlife and Conservation Ecology strives for excellence in teaching, research, and outreach in ecology, conservation, and management of aquatic and terrestrial resources, with an emphasis on ecosystems in southwestern North America. The major components of our vision include
practical field experience and leadership for students of diverse backgrounds,
competitive extramurally funded research programs focused on basic and applied science, and
technical advice and guidance for resource agencies and the public.
Southwest Natural Resource Career Track Program
The Southwest Natural Resource Career Track Program (SWNRCT) aims to mentor students for careers in Natural Resource fields. Annual Programs include USDA PATHWAYS workshops and travel to on-site hiring events; summer internships and research experiences; field courses; travel to professional meetings; faculty and professional mentoring; and an annual program retreat. These programs will improve student recruitment, retention, academic performance, and graduation rates, and will increase students seeking and obtaining careers with the USDA.
Affiliated Programs
GALS | Girls on Outdoor Adventures for Leadership and Science
USGS Coop Fish and Wildlife Research Unit
Wildlife Museum
New Mexico Cooperative Extension Service
Curriculum
FWCE 457. Ecological Biometry 3 credits
Use of ecological data to test scientific hypotheses. Stochastic and statistical models for environmental data, data visualization, likelihood-based and information-based model selection. Emphasis on open-source software tools. Prerequisite(s): MATH 142G or 191G, A ST 311, FWCE 301.
FWCE 464. Management of Aquatic and Terrestrial Systems 4 credits
Theory and case study of managing social-ecological systems for resilience. Prerequisites: FWCE 301 or BIOL 301, FWCE 330 or concurrent registration, FWCE 459 recommended, senior-standing or graduate student.
FWCE 470. The Natural History Museum in Modern Society 3 credits
Introduction to the role of natural history museums in modern society, including basic research, public education, service, and applied research in biodiversity conservation. Emphasis on experiential learning. Includes paper discussions, activities required full-day Friday field trips, and a term project. Prerequisites: BIOL 111G and BIOL 111GL.
FWCE 472. Wildlife Museum Internship 1-6 credits
Substantial directed work experience in various functions of the wildlife natural history museum developed by the student in consultation with the faculty curator. Internships may involve aspects of collection development and management, public education programs, or other related museum activities. Internship must be approved by the faculty curator. Prerequisites: BIOL 111G and BIOL 111GL and consent of instructor.
FWCE 509. Population Ecology 3 credits
Quantitative analysis of vital statistics and mechanisms promoting stability in wild populations. Theory and application of life tables and population models.
FWCE 515. Graduate Seminar 1 credit
Current topics. May be repeated once for credit.
FWCE 530. Large Mammal Ecology, Management and Conservation 3 credits
This course will cover aspects of large mammal ecology, management and conservation including aspects of foraging ecology, resource and habitat selection, competition and resource partitioning, predation and population dynamics.
FWCE 532. Environmental Biology of Fishes 4 credits
What makes a fish a fish? Mechanisms of circulation, gas exchange, osmotic and ionic regulation, swimming, migration, reproduction, chemoreception, and lab-based experiments. Students are responsible for all requirements for FWCE 432 plus additional work.
FWCE 533. Fisheries Management 3 credits
Principles and applications of fisheries management to include sampling methodology, population dynamics, estimation of abundance, growth, recruitment, and mortality. Prerequisites: ASTAT 311. Senior-standing or graduate student.
FWCE 534. Aquatic Contaminants and Toxicology 4 credits
Basic principles and methodologies of aquatic toxicology, routes of exposure, and modes of toxic action with lab-based experiments. Environmental legislation and ecological risk assessment. Students are responsible for all requirements for FWCE 434 plus additional work.
FWCE 535. Special Topics 1-4 credits
Specific subjects to be announced in the Schedule of Classes. Maximum of 4 credits per semester. No more than 9 credits toward a degree.
FWCE 536. Advanced Avian Ecology 3 credits
Focuses on current topics and literature in avian ecology including systematics, mating systems, behavior, physiology, movement patterns, and conservation. Includes required overnight field trips.
FWCE 537. Wildlife Damage Management 3 credits
Introduction to the basic needs and appropriate methods for resolving human-wildlife conflicts and management of animal damage. Socioeconomic, ecological, and political factors. Field trips required. Students are responsible for all requirements for FWCE 437 plus additional work.
FWCE 540. Wildlife-habitat Relationships 3 credits
Aspects of animal behavior related to how animals select habitat, theoretical models of habitat selection, the influence of inter-and intra-specific interactions on habitat selection, and habitat quality.
FWCE 547 Wildlife Law, Policy, and Administration 3 credits
Types and forms of law and policy that collectively serve to referee, organize, and establish the norms of human interaction with the natural world, with emphasis on specific State and Federal statutes. The course examines multiple foci, including why laws exist, what they are intended to accomplish, where they come from, what forms they take, and how they evolve.
FWCE 548. Graduate Problems 1-3 credits
Individual studies in fishery or wildlife science. Maximum of 3 credits per semester. No more than 3 credits of this course and FWCE 598, combined, count toward the degree. Not available to non-thesis students.
FWCE 558. Non-thesis Project various credits
Individual study of a non-scientific nature. No more than 6 credits toward a degree. Available only to non-thesis students.
FWCE 559. Aquatic Ecology Plant and animal communities in aquatic ecosystems with emphasis on chemical and physical properties, productivity, species interactions, population dynamics, and concepts for diagnosing problems and restoring aquatic ecosystems.
FWCE 567. Herpetology 4 credits
Origin, evolution, behavior, and ecology of reptiles and amphibians.
FWCE 571. GIS for Natural Resource Scientists 4 credits
Practical GIS class for students with little or no GIS experience. The class focuses on (i) learning to use industry-standard software and (ii) applications in natural resource management.
FWCE 582. Ichthyology 4 credits
Classification, morphology, identification, life history, and ecology of fishes.
FWCE 598. Special Research Programs 1-3 credits
Individual investigations, either analytical or experimental. Maximum of 3 credits per semester. No more than 6 credits of this course and FWCE 548, combined, toward a degree. Not available to students in the non-thesis program.
FWCE 599. Master's Thesis various credits
Thesis.
Scholarships and Funding
The program has a limited number of teaching and research assistantships to support graduate students. Every effort is made to grant financial support to those students who seek it; however, because assistantships are limited in number, not all requests for financial assistance can be met.
Graduate assistantship salaries vary by level (I, II, and III), which is determined by previous education and level of completion of the degree program.
Also, a waiver of the out-of-state tuition rate is provided to non-resident graduate students on assistantships. Graduate assistants are strongly encouraged to establish residency within their first year.
Additionally, there are a number of scholarships available to graduate students.
NMSU does not currently offer a graduate student health insurance plan for domestic students.
The health center at NMSU offers services to full-time graduate students.
English Language Requirements
Certify your English proficiency with the Duolingo English Test! The DET is a convenient, fast, and affordable online English test accepted by over 4,000 universities (like this one) around the world.