MSc in
MSc in Space and Brand Identity (Distance Learning)
Neapolis University Pafos Distance Learning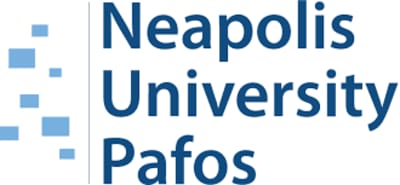 Key Information
---
Campus location
Online Cyprus
Study format
Distance Learning
Application deadline
Request info
Earliest start date
Feb 2024
Introduction
The Postgraduate Program in Space and Brand Identity is a unique, innovative, and multidisciplinary program that explores the relationship between space and brand identity. It aims to promote closer collaboration between creative-related disciplines like architecture and business-related disciplines such as business administration and marketing. Specifically, the course offers a fresh perspective on how to implement innovative brand spaces that will enhance functionality, brand identity, productivity, customer satisfaction, etc, while aligning the spatial structure with transpatial norms and conditions (i.e brand values, ideas, philosophies, etc). Thus, this program is an innovative course that responds to the need for businesses, organizations, and designers to address the complex 21st century's economic, environmental, and social challenges by utilizing the power of physical space. It primarily aims at graduates of Architecture, Interior Design, Product Design, Graphic Design, Brand Design, Organizational Innovation, Brand Management, and Business.
The aim of the curriculum design is twofold. At first, aims at familiarizing students from creative disciplines with business-related aspects and thus giving them a competitive advantage for the design of branded spaces. Secondly, aims at providing students from business-related disciplines with the adequate knowledge and skills to understand and utilize space as a marketing device and thus giving them a competitive advantage to fully embrace the potential offered.
Advantages of the Program
Unique, innovative, and multidisciplinary program (in Cyprus, Greece, Europe, and the Middle East);
Combines creative with business-related disciplines;
Nowadays, brand owners, architects, brand consultants, and managers have begun to perceive the relevance of space for formulating branded identity. In particular, the importance of physical space in shaping customers' behaviors and reflecting a brand's organizational identity has started acknowledging by a wide array of scholars and entrepreneurs. This postgraduate program deals with the above concepts and ideas;
The program can be adjusted to current market requirements and multiple business environments;
Distance learning offers a dynamic choice between synchronous and asynchronous distance education, especially for graduate professionals;
Excellent academic staff with strong expertise in the taught subjects;
Competitive tuition fees.
Ideal Students
The program primarily targets graduates of Architecture, Interior Design, Finance, Accounting, Economics, and Business programs. In particular, it is suitable for:
Architects
Interior Designers
Graphic Designers
Product Designers
Applied Arts
Museologists
Cultural Entrepreneurs
Commercial property developers
Early start-up Entrepreneurs
Early carrier business professionals, for up-skilling & re-skilling
Store Managers
Entrepreneurs
Journalists
Specialized venue officers (theme parks, entertainment venues, retail parks, sports centers, shopping malls, etc)
Curriculum
Teaching, learning, and assessment methods
The Programme's teaching methodology involves a combination of lectures, tutorials, seminars, examinations, projects, presentations, assignments, case-study applications, and independent research. In addition, it is designed to provide an academic experience going beyond that of the traditional classroom, in which the flow of information is primarily from the instructor to the student. The intention of the Programme is that each participant will contribute to the education of the entire class through active participation in the learning procedure. This will establish the understanding that an MSc in Space and Brand Identity is a holistic and interdisciplinary approach.
Each course is evaluated through the completion of one midterm assessment which is explicitly mentioned in the study curriculum and the study guides (essays, literature critiques, article manuscript for the university's student journal, etc.) during the semester, and final examinations at the end of the semester. Should a student not attend the examination, or has failed to take a winter or spring semester examination, he or she is entitled to re-sit the examination.
Midterm assessment can take various forms as described earlier like essays, research articles, presentations, literature critiques, book reviews, etc, during the semester and corresponds to 40% of the final grade, while the final exam is 60%. For the student to succeed in a course, he/she must take both the final grade and the midterm assessment with a grade of at least 50%. The interactivity and formative assessment form part of the learning and teaching methodology.
In the third semester students complete their Dissertation which corresponds to 30 ECTS. The length of the thesis depends on the type. In the case of a bibliographic thesis, it cannot be less than 12,000 words and more than 15,000 words. The bibliography, the annexes, and the abstract are not included. After submission, the supervisor submits a written and reasoned report, with the student's consent, to the members of the committee. Support for the thesis is done publicly or via an electronic videoconference before a three-member committee.
Program Structure
Semester 1
Introduction to issues on Architecture, Space and Identity Compulsory
Architecture as Communication Device: 'The Medium is the message'
Entrepreneurship and Innovation Compulsory
Research Methods Compulsory
Semester 2
Holistic Approach to Branded Spaces Compulsory
Architecture & Human Behaviour Compulsory
Marketing Management & Business Communication Compulsory
Leadership & Organizational Behaviour
Digital Communication and Social Media Strategies
Semester 3
Program Outcome
The MSc Space and Brand Identity aims, by combining both theoretical knowledge and practical approaches, to:
Provide students with a broad understanding of the role of space as a communication device;
Guide each student through a comprehensive understanding of the relationship between space, identity formation, branded identity;
Guide students to explore the mutual understanding of the disciplines of architecture and business;
Provide students with theoretical and practical tools in order to use the power of physical space in real life effectively;
Equip students with skills and practical tools to conceptualize, analyze and evaluate spaces by acknowledging tran-spatial ordering (i.e brand identity, values, policy, etc);
Provide students with theoretical and practical tools in order to understand the spatial implication on human-spatial behavior and users' perception;
Develop graduates with a high degree of multidisciplinary professional standards and thus giving our graduates a distinct and holistic market advantage.
The program learning outcomes are the following:
PLO1. Combine theoretical and practical knowledge on the relationship between branding, space, and identity formation, while interacting with the various disciplines involved (i.e., architecture, interior design, and business) as well as with the local industry.
PLO2. Understand, analyze and evaluate branded spaces having in mind their tran-spatial ordering (i.e., brand identity, values, policy, business strategy, etc.) as well as their influence on human-spatial behavior and users' perception.
PLO3. Apply a wide range of principles and tools required for conceptualizing the relationships between branded spaces and customers' behavior.
PLO4. Critically discuss the role of space as marketing device and thus reflect on the way in which physical and virtual space can be used in order to benefit the business world.
PLO5. Implement strategies and create synergies between the disciplines involved by considering real case studies in a multidisciplinary framework.
PLO6. Develop innovative business models, apply the foundations of entrepreneurship and innovation, business communication, and critically reflect on basic principles of organizational behavior and analyze how these principles influence behavior.
PLO7. Apply techniques, methods, and tools to conduct research in business and branded spaces with mixed methods approaches.