Master in
Screenwriting
National University of Theatre and Film "I.L. Caragiale"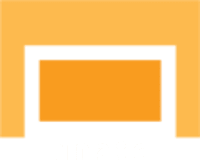 Scholarships
Explore scholarship opportunities to help fund your studies
Introduction
In this Master's program, students deepen their knowledge and understanding of screenwriting. During this two-year process, the theoretical aspects are combined with the actual practice. Master participants study the history of screenwriting, the specificity of the film script and the possibilities of defining it. At the same time, he becomes familiar with different cinematic narrative structures, approaches specific genres, analyzes the possibilities of adapting a literary text and explores types of scenarios characteristic of television or VOD platforms (series, mini-series, etc.).
The master's degree in screenwriting marks the transition from the tutoring system (approached in the bachelor's program) to the script doctoring system: the teachers of the year guide and support students in finding the theme, style and way of telling their specific story, as a script would do. doctors often used by industry screenwriters.
At the end of each Master's year, students have in their portfolio at least one feature film script.
They also participate in working sessions with professors, screenwriting theorists and screenwriters, guests from outside the university, or with internationally recognized practitioners.
As in the case of other programs of the Faculty, master students are encouraged to collaborate in performing vocational exercises performed by students of other departments, as screenwriters, co-writers, editors, script doctors.
We aim to familiarize students with the role, context and approaches to their future career through a process in which the diversification of perspectives helps them to crystallize their own vision, respectively to take the step towards their future career as professional screenwriters. .