MSc in
MSc in Industry 4.0
National University of Singapore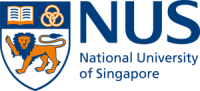 Introduction
The NUS Master of Science (MSc) in Industry 4.0 is a multidisciplinary graduate degree program to help you keep pace with the changing nature of industries amid technological disruptions and lead the transformation to enhance productivity in the workplace.
It boasts a curriculum where learning takes place both inside the classroom and out in the industry, tapping on the deep expertise of six NUS academic units in areas pertinent to Industry 4.0:
NUS Business School
NUS School of Continuing and Lifelong Education
NUS School of Computing
NUS Faculty of Engineering
NUS Faculty of Science
NUS Institute of Systems Science
The curriculum is also specifically designed in accordance with the Singapore Economic Development Board's (EDB) Singapore Smart Industry Readiness Index to further aid companies in transforming their capabilities through their human capital and support Singapore's drive toward becoming a Smart Nation.
The NUS MSc in Industry 4.0 is offered on both a full-time and part-time basis.
Curriculum
Program Candidature
Students are likely to take between 12 and 18 months to complete the program if they enrol on a full-time basis or between 18 and 36 months on a part-time basis.
Program Structure
The NUS MSc in Industry 4.0 is a 40-modular credit (MC) program that comprises three components:
Five core modules that are unique to this program (16.5 MCs)

Each module consists of a 130-hour workload with pre-class readings, assignments, tests and/or projects, and face-to-face classes.
The duration of each semester is likely to stretch across 13 weeks, or a series of short courses that take up at least five full days

One graduate certificate, along with additional elective modules (20 MCs). Please refer to the graduate certificate awarding faculty for the completion requirements.
Final-year Industry Application Project with supervision from relevant NUS academic unit (3.5 MCs)

This capstone project is meant to help students apply what they have learned to companies in areas of operations concerning Industry 4.0.
Working in teams and in consultation with the relevant NUS academic unit, students would develop a prototype solution based on an implemented project in a company, craft a report about it and then present it for evaluation at the end of the module.
Graduation Requirements
To graduate from the MSc (Industry 4.0) program, students are required to:
Complete 20 MCs of Core modules and 20 MCs of Elective modules and;
Complete one Graduate Certificate (Refer to the awarding faculty for the completion requirements) and;
Maintain a minimum Cumulative Average Point (CAP) of 3.0 (maximum out of 5.0).