MSc in
MSc in Energy Systems
National University of Singapore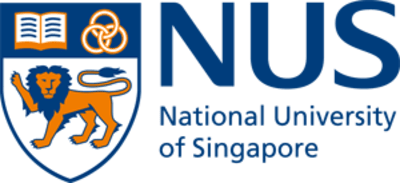 Key Information
---
Campus location
Singapore, Singapore
Tuition fees
SGD 51,360 **
Application deadline
Request info *
Earliest start date
Aug 2024
* The online application will be open from Dec - Mar for the Aug intake.
** fee is inclusive of GST and for International students
Introduction
There is an urgency for us to move away from a fossil-fuel-based energy sector that emits a substantial amount of greenhouse gases that lead to global warming and in turn climate change and rising sea levels. In order to deal with the complex and wicked climate change problem, a multi-disciplinary and more holistic approach is needed to address the gap in current energy education and training, which tend to be single-disciplinary in nature.
The Master of Science (MSc) in Energy Systems programme is a unique combination of engineering and technology management to meet the current and near-future energy development in Singapore, Asia and worldwide. The programme will equip students with holistic and foundational knowledge in energy technology and innovation management, and facilitate decision-making in energy solutions and investment through quantitative and qualitative methods.
The education outcomes:
Understanding of principles of energy technologies such as solar, hydrogen, carbon storage and utilization
Benefit and cost analysis of energy technology investment and the impact of market-based mechanisms
Comprehend the economic, legislature, political and societal influence on energy use and its management
Manage innovation and R&D in energy technologies
Curriculum
The MSc in Energy Systems is a 40-modular credit (MC) coursework-based Master's Degree programme comprising
Core/essential modules (24 MCs), and
Elective modules (16 MCs)
Students must successfully complete a multidisciplinary programme of study consisting of at least 6 core modules – 3 from the Energy Technologies basket and 3 from the Innovation and Management basket. The remaining 4 modules can be from any basket of modules from the list below.
Core Modules in Energy Technologies (at least 12 MCs)
Carbon Capture Sequestration and Utilisation
Hydrogen Energy and Technology
Modern Power Systems and Smart Grid
Energy Conversion and Storage
Energy Technologies and Systems
Core Modules in Innovation and Management (at least 12 MCs)
Cost Analysis and Engineering Economy
Decision Analysis
Energy and Sustainability: A Systems Approach
Energy Systems Modelling and Market Mechanisms
Management of Technological Innovation
Elective Modules
Solar Energy Systems
Technology Forecasting, Intelligence & Foresighting
Selected Topics in Energy Systems
Energy Systems (8 MCcs)
All modules listed above at 4MCs, unless otherwise stated.
Program Outcome
Understanding of principles of energy technologies such as solar, hydrogen, carbon storage and utilization
Benefit and cost analysis of energy technology investment and the impact of market-based mechanisms
Comprehend the economic, legislature, politics and societal influence on energy use and its management
Manage innovation and R&D in energy technologies
Career Opportunities
Energy analysis and operation management
Technology and innovation management in energy sector
Investment analysis and decisions related to energy technologies
Consulting and policy advisory