MSc in
MSc in Computer Engineering
National University of Singapore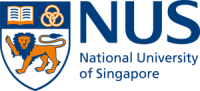 Introduction
The Master of Science (Computer Engineering) programme aims to provide students with in-depth knowledge and excellent hands-on skills involving the design and implementation of hardware, firmware, and software. The programme is designed for students who wish to pursue specialized areas in computer engineering, researchers and technical personnel working in related industries, those who aspire to align themselves towards digitalization efforts in Singapore, and those who wish to transform their business strategies onto digital platforms.
The programme provides two distinct pathways for students to pursue, one in which students can choose to specialize in a certain area and in the other, they can choose to remain in general or no specialisation pathway. The three specialisations are:
Digitalization and Communication Technologies
Computing Hardware Infrastructure
Machine Intelligence and Applications
The Master of Science (Computer Engineering) is a coursework-based degree programme structured around lectures and end-of-semester examinations during the regular semester I and II of the academic year.
Curriculum
For Master of Science (Computer Engineering) or MSc CEG degree, a student needs to pass 10 modules (40 modular credits) within the candidature, which include required core and elective modules and achieve a minimum cumulative average point (CAP) of 3.0* in order to graduate.
Each MSc CEG graduate modules carries 4 modular credits (MC) unless otherwise stated.
Typically, the academic study workload in a semester are as follows:
Recommended




Workload per Semester

Part-Time

Full-Time

Maximum workload
12 MCs
20 MCs
Normal workload
8 MCs
16 MCs
Minimum workload
4 MCs
4 MCs
Program Outcome
The programme curriculum strives to equip Master of Science (Computer Engineering) postgraduates with the following attributes:
Apply fundamental knowledge and skill sets required in the digital era
Adopt a systems approach to design, develop, implement, and innovate both distributed and integrated computing systems where possible that include digital technology, information processing, energy and resources are taken into account societal and environmental factors
Recognize the need and continue to develop skills and knowledge to embrace changes in society and the profession
To be adept at the nation's drive towards digitalization efforts and the need for skilled manpower in computer engineering