MSc in
Master of Science in Digital Financial Technology
National University of Singapore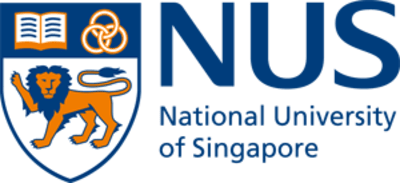 Key Information
---
Campus location
Singapore, Singapore
Application deadline
Request info *
Earliest start date
Aug 2024
* the online application will be open from Nov - Jan for the Aug intake.
Introduction
The Asain Institute of Digital Finance (AIDF) is a university-level institute in the National University of Singapore (NUS), jointly founded by The Monetary Authority of Singapore (MAS), the National Research Foundation (NRF) and NUS. AIDF aspires to be a thought leader, a FinTech knowledge hub, and an experimental site for developing digital financial technologies as well as for nurturing current and future FinTech researchers and practitioners in Asia.
AIDF, in cooperation with NUS School of Computing and NUS Business School, is launching the Master of Science in Digital Financial Technology to meet the surging demand for high-quality FinTech talents in Singapore and globally.
Financial technology (abbreviated as FinTech) refers to a broad spectrum of technology and innovation that aims to compete with traditional business models of financial services. Due to advances in cloud computing, data analytics, and artificial intelligence technologies,
This program is designed primarily for students who plan to work in financial institutions or FinTech firms as (AI) software developers, data scientists, FinTech security specialists, or financial quantitative analysts. In addition, to help build a strong foundation in computing and finance, this program offers elective modules that cover deep computing and finance expertise to help prepare graduates for future career challenges in the FinTech sector.
Why This Programme?
Build a solid foundation in Fintech with a programme backed by the NUS School of Computing and the NUS Business School, both of which are ranked among the best schools in their subject areas*
Optimise learning with a customisable curriculum; choose electives according to one of three tracks or based on personalised needs, and decide which capstone project option is a better fit - an academic research project conducted under the supervision of our accomplished faculty or an Internship with a FinTech company to gain practical industry experience.
Prepare for a career in the fast-growing FinTech sector such as Blockchain Developer, Financial Analyst or FinTech Product Specialist.
Scholarships and Funding
NUS will be giving 2 full tuition fee scholarships to ASEAN students. The scholarship will be based on academic merit, and no separate application is required.
Contact Info
Curriculum
This program is a Master's degree by coursework program. Students are required to pass the requirement of 40 modular credits (equivalent to 10 modules), together with an additional 12 modular credits (MC) of bridging modules, meeting the following requirements:
28 modular credits of essential modules
12 modular credits of elective modules
12 modular credits capstone project
28 modular credits essential computing modules
16 modular credits used to strengthen the computing and finance foundations of MSc DFinTech students
12 modular credits used to strengthen FinTech foundations of MSc DFinTech students
12 modular credits elective modules
12 modular credits chosen from modules offered by the School of Computing
12 modular credits capstone project
12 modular credits (spanning across 2 semesters)