Master in
Master of Computing
National University of Singapore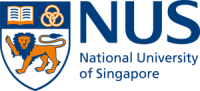 Introduction
The universal need for Information Technology (IT) and the crucial role it plays in today's workforce is undisputed. Every day, rapid advances are being made in the way we use IT to enhance performance and function, and there is a massive corresponding demand for tech talent in all industries. To remain in the game, the best IT professionals evolve with the times and develop their knowledge and skills to take on these new challenges.
Experience challenging, comprehensive curricula informed by the latest innovative research by leading academics at one of the best computing schools in the world. You'll gain that edge over your competition and be well-equipped to pursue those long-awaited career opportunities. So, whether you're keen to upskill, or break into the field of Computing, our Master's programs in the various specializations are designed to help you achieve your goals.
The General track is designed primarily for students with non-computing undergraduate degrees and aims to provide a systematic pathway for graduates who wish to embark on an accelerated conversion to the computing field. In addition to helping build a strong foundation in computing fundamentals, this program offers elective modules that cover deep computing expertise to help prepare graduates for future career challenges in the Infocomm sector.
Award-winning teachers, world-class researchers, and industry leaders
You will be taught by faculty members who are not only excellent educators but also world-class researchers and notable industry leaders. So, you will benefit not only from a program that is informed by the latest research in the field but also, from our adjunct professors' close ties to the industry, one that is enhanced with the knowledge of industry best practices and demands.
Entrepreneurship
There is a strong culture of developing and supporting entrepreneurship and innovation at NUS. In addition to NUS Enterprise's extensive programs, industry partnerships, and funding opportunities, NUS Computing also hosts its incubation centre, The Furnace, as well as offers grants, awards, facilities, development programs, and mentorship to support our students, alumni, and staff members' entrepreneurial goals
NUS career services & global alumni network
All NUS students and graduates can make the most of NUS Centre for Future-Ready Graduates' career festivals, career advisory services, resume and interviewing technique workshops, career coaching, and a multitude of other career development programs. As an NUS graduate, you will become part of the global NUS alumni network. You will have the opportunity to attend alumni engagement and networking events, where you will be able to meet and develop valuable connections with other prominent alumni in your industry.
Scholarships and Funding
The scholarship is aimed at attracting and grooming budding data scientists to deepen the OCBC's talent pool as it gears toward becoming a leading AI-driven financial institution. This scholarship is offered to eligible students enrolled in the Master of Computing in Artificial Intelligence specialization.