Master in
Master of Advanced Powertrain (AAE)
MUNER - Motorvehicle University of Emilia Romagna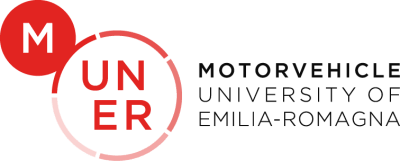 ---
Campus location
Modena, Italy
Tuition fees
EUR 2,160 / per year
Application deadline
Request info
Earliest start date
Request info
Introduction
The Curriculum in Advanced Powertrain (AP) is part of the Master's Degree Course in Advanced Automotive Engineering (AAE).
This specific program features two different specializations that provide an in-depth knowledge of powertrain design, production, planning, and control of advanced powertrains both electric and endothermic. The first specialization focuses on the design and modeling of high-performance combustion systems with particular emphasis on FEM and CFD calculations and is held in Modena Campus. The second specialization focuses on modeling and control of internal combustion engines and hybrid propulsion systems, powertrain testing, calibration, and homologation, and is held in the Bologna Campus.
The Curriculum in Advanced Powertrain lasts two academic years and it provides the core competencies related to high-performance vehicle powertrain systems.
The first semester of the first academic year is common with the other 4 curricula of the AAE Master's Degree (High Performance Car Design, Racing Car Design, Advanced Motorcycle Engineering, Advanced Sportscar Manufacturing).
The number of places is limited to a maximum of 20 students for the Advanced Powertrain – Modena Campus and 20 students for the Advanced Powertrain – Bologna Campus. Admissions are based on merit and interviews evaluating motivations and skills. All teachings are delivered entirely in the English language.
The international teaching staff of the Muner includes highly experienced lecturers and professionals. The contents of the Courses have been defined together with the contribution of the partner companies so as to ensure that training is in line with the current requirements of the labor market. The aim is to provide knowledge and skills related to the design of motor vehicles that are high-performance and suitable for competitions. From hybrid and electric motor propellers to production systems with typical features of the new manufacturing 4.0 environment.
The Program requires student participation in numerous laboratory activities either on campus or on the premises of industrial partners, in line with a "learning by doing" approach. It also includes mandatory internships in private companies and lab-based thesis preparation activities carried out following a "project work" approach.
Curriculum
The first semester of the First Academic year is held located in Modena Campus. Starting from the second semester of the first Academic Year, the Course will be split between Modena and Bologna Campus depending on the specialization.
Course Year 1
First Half-Year Cycle
Manufacturing and Assembly Technologies/Science and Technology of Metallic and Composite Materials
Mechanical vibrations
Vehicle Conceptual Design
Second Half-Year Cycle
Automatic Controls
Electric Drives
Engine Components Design and Manufacturing/Automotive Computer-Aided
Internal Combustion Engines
Mechanical Transmissions
Course Year 2
First Half-Year Cycle
Automotive Electronics Systems
Design and Modelling of High-Performance Combustion Systems
Electric Propulsion Systems/Electrochemical Energy Storage and Conversion
Hydrogen and Fuel Cells in Electric Transportation
Product Safety, Product Liability, and Automotive
Matteo De Pamphilis
Vehicle NVH Testing
Second Half-Year Cycle
Additive Manufacturing of Automotive Components
Final Examination
Legal Issues for Engineers
Powertrain Testing and Calibration
Traineeship
Turbo-Machinery for Charging and Auxiliary in Automotive Applications
Vehicle NVH Simulation
Career Opportunities
The educational path has been designed in strong cooperation with Companies operating in the automotive sector to allow a seamless insertion of graduates in high-profile roles in the research, development, and manufacturing environments focused on vehicles and their technologies. Since companies are requiring engineers who are highly qualified and possess specialized skills, to complete the Master's Degree Program, students have to attend mandatory internships in private companies, as well as, lab-based thesis preparation activities carried out following a "project work" approach.
Engineers in the Advanced Automotive field will be able to plan, develop, and manufacture the main sub-systems of cars and motorcycles, with particular reference to the premium market and racing vehicles. The Advanced Powertrain engineer is able to plan traditional and innovative propulsion systems paying attention to their optimization as well as to the control and solution of environmental and energetic issues.